GREENSBORO, NC -- It's going to be a soaker. Heavy rain moves into the Piedmont Wednesday morning, and continues through the afternoon. Things will wind down by the evening commute.
Rain will be moving in just in time for the morning commute. It will start out on the lighter side, with a few showers at first. Then, the rain will become more steady, and heavier by the middle of the morning.
The heavy rain will mean business. Downpours will put down a good amount of rain from the mid-morning through the mid-afternoon. Anywhere from a half inch of rain to one inch of rain is likely before the rain leaves us by the end of the afternoon.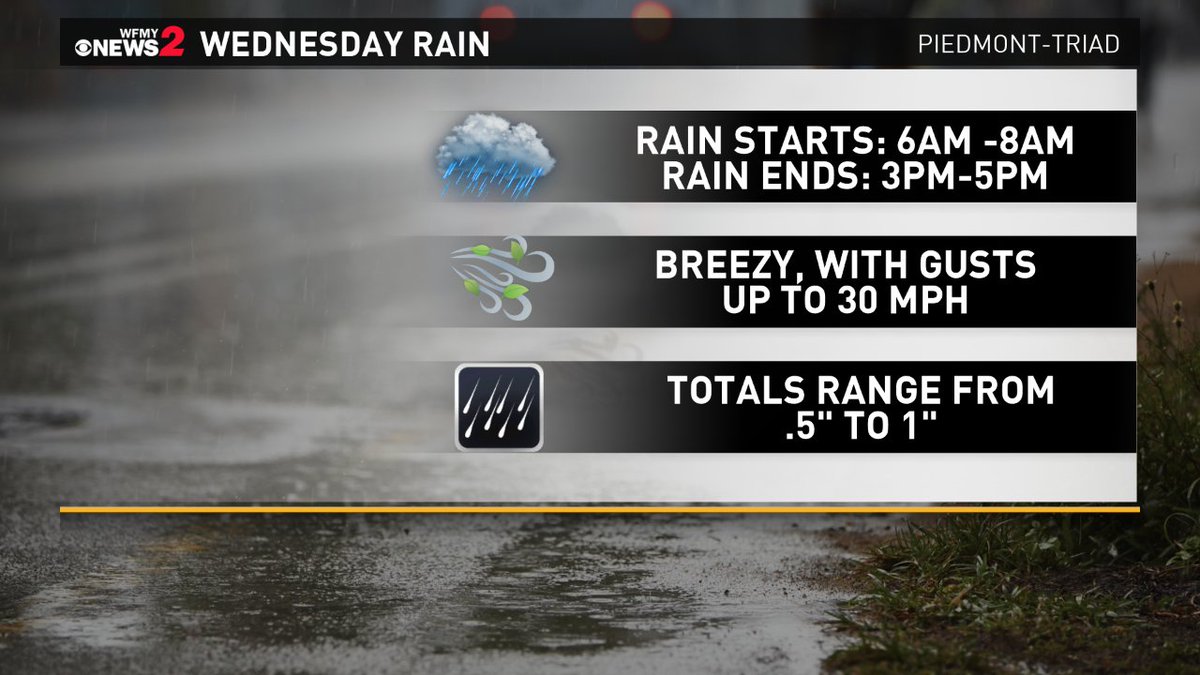 Gusty winds will reach 30 mph at times during the day. It's possible there could be a few rumbles of thunder as well.
Drier, cooler weather will move in Wednesday night, leading to dry days on Thursday and Friday.