JACKSONVILLE, N.C.--The live-in boyfriend of a Jacksonville woman has been arrested and charged in connection to the disappearance of her daughter, Mariah Woods, the FBI announced early Saturday.
On Saturday, investigators said they recovered the body believed to be the missing three-year-old North Carolina girl.
According to the FBI, the body believed to be of Mariah Woods was found in a creek in Pender County. The FBI said they are awaiting results from the medical examiner's office for positive confirmation. Investigators canceled the Amber Alert for Mariah Woods around 7:30pm Saturday.
The FBI said Sunday it is now turning over the homicide case to local and state investigators.
RELATED | Mariah Woods' Body Removed From Scene of Her Death, Disposed Of, Warrant States
Deputies took Earl Kimrey, 32, into custody Friday night, as the search continued for the woman's 3-year-old daughter.
He faces several charges:
Concealing of Death
Obstruction of Justice,
2nd Degree Burglary
Felony Larceny
And Possession of Stolen Property
He is being held at the Onslow County Detention Center on a $1.01 million bond and due in court Monday at 8 a.m., according to these documents.
Arrest warrants obtained by WFMY News 2 said he obstructed justice by, "removing Mariah Woods' body from the scene of her death and did conceal Mariah Woods' death and body, knowing that Mariah Woods died from unnatural causes. The defendant acted with deceit and intent to fraud."
Follow WFMY News 2 on Facebook and Twitter
In the warrants, officials claim, Kimrey "secretly disposed of the dead child's body." Additionally, records reveal that Kimrey broke into a home on High Hill Road and stole two dressers around the time of the toddler's disappearance.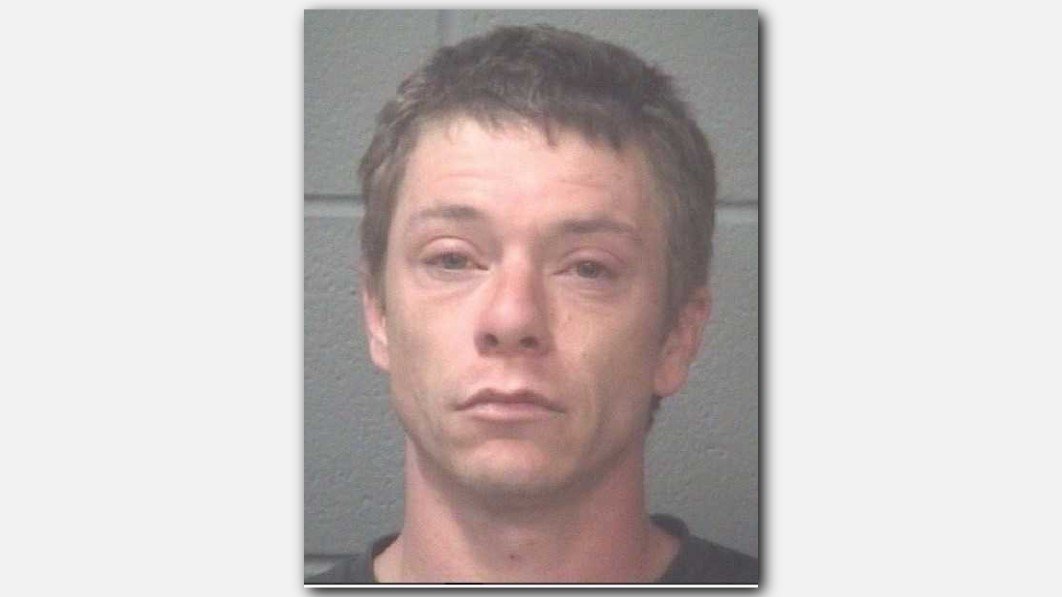 RELATED |
AMBER ALERT | Hundreds of Volunteers Show Up to Search For Mariah Woods
Timeline | Amber Alert, Search for Mariah Woods Now in 4th Day
FBI Searches Landfill For Clues In Disappearance Of Mariah Woods
Father of Missing Mariah Woods Questions Ex-Wife's Story
3-Year-Old NC Girl Missing, Amber Alert Out
A heavy police presence in front of Mariah Woods' home in Jacksonville (JDNews.com)
A heavy police presence in front of Mariah Woods' home in Jacksonville (JDNews.com)
Deputies said more charges could be pending as the investigation continues.
Sheriff Hans Miller also added, at this point in the investigation, authorities believe Woods is dead and the search will now shift to a recovery process.
More than 700 people spent most of Friday searching for the little girl.
The toddler was reported missing on Nov. 27 by her mother, Kristy Woods.
She told investigators she checked on her daughter Sunday around 11 p.m. and then woke up Monday to discover the girl was missing.
Family members said there was no sign of forced entry or anything wrong with the toddler's room. However, they said the back door was unlocked.
Immediately following her disappearance, Woods' mother made a public plea to help find her daughter.
"I'll do anything that I can, whatever you want," said Woods. "Just bring her home, please, safe and sound. She's my baby. She's my everything."
Anyone with information should contact Onslow County Sheriff's Office at 910-455-3113 or Crime Stoppers at 910-938-3273.

► Make it easy to keep up to date with more stories like this. Download the WFMY News 2 App now