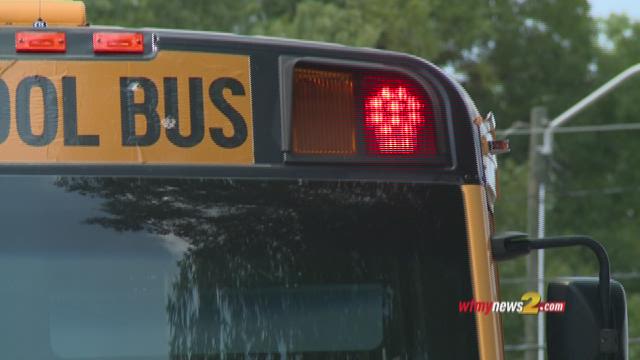 GREENSBORO, N.C.-- It's that time of the year when you'll see the big yellow school buses carrying precious cargo on the roads. The first day of school is Monday, August 24 for Triad schools on the traditional calendar.
Depending on the school system where you live, most extended-year schools, academies and early or middle colleges follow different schedules, and those students are already back in class.
From the bus stop to the classroom, WFMY News 2 has you covered with news you can use for the school year.
SAFETY FIRST
 When school starts everyone is advised to pack patience, drive safely in areas around schools and schedule extra time to get where you're going because you'll be sharing the road with school buses. This could save you time, headache and money. Getting a traffic ticket in a school zone is costly.
WATCH THIS: When to STOP for a School Bus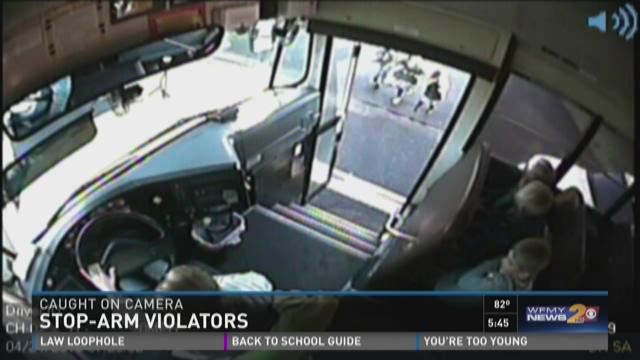 Expect to see lots of police officers, deputies and NC State Highway Patrol Troopers (NCSHP) around school zones for the first few weeks of school. Many agencies are already enforcing school zone speeding laws and have placed large digital electronic signs in those areas to warn drivers about school zones and ticket costs.
New Bus Stop Rules: GCS Participates in Bus Crossing Guard Pilot Project
NCSHP says drivers should keep these things in mind during the school year:
When backing out of a driveway or leaving a garage, watch out for children walking or bicycling to school.
When driving in neighborhoods with school zones, watch out for young people who may be thinking about getting to school, but may not be thinking of getting there safely.
Slow down. Watch for children walking in the street, especially if there are no sidewalks in the neighborhood.
Slow down. Watch for children playing and congregating near bus stops.
Be alert. Children arriving late for the bus may dart into the street without looking for traffic.
Learn and obey the school bus laws in your state. Learn the "flashing signal light system" that school bus drivers use to alert motorists of pending actions:
Yellow flashing lights indicate that the bus is preparing to stop to load or unload children. Motorists should slow down and prepare to stop their vehicles.
Red flashing lights and extended stop arms indicate that the bus has stopped, and that children are getting on or off. Motorists must stop their cars and wait until the red lights stop flashing, the extended stop sign is withdrawn and the bus begins moving before they can start driving again.
For more information click on North Carolina's Stop Arm Law
Required Immunizations:
State Issues New Vaccination Requirements for School Children
Parent of sixth-graders: There is a state law requiring them to get the Tdap vaccine.
NC state law requires all rising sixth and seventh-grade students who have not had a Tdap vaccination for tetanus, diphtheria and pertussis in the past five years to have a booster shot before school starts. Students can get the vaccine from their own health care provider or local health department.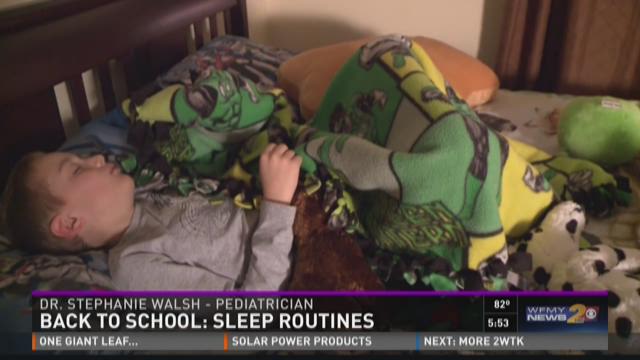 Getting Your Child on a Back to School Sleep Pattern
Breakfast and Lunch: Most School systems post the breakfast & lunch menus online; check your child's school website.
Guide: Ways to Save on Back to School
Study Tips: How to Help Students Succeed in Classroom
VIDEO: Study Tips to Help Kids Succeed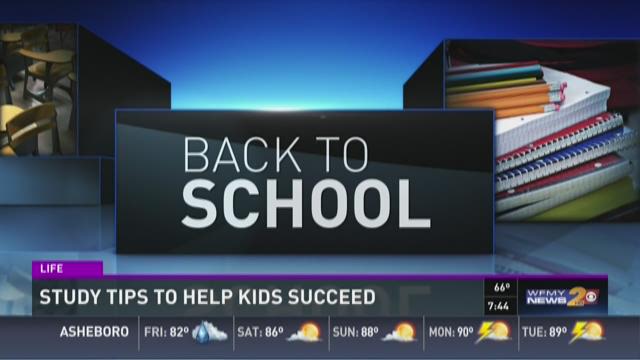 Triad Area Schools' Websites:
Winston-Salem Forsyth County Schools
NC Department of Public Schools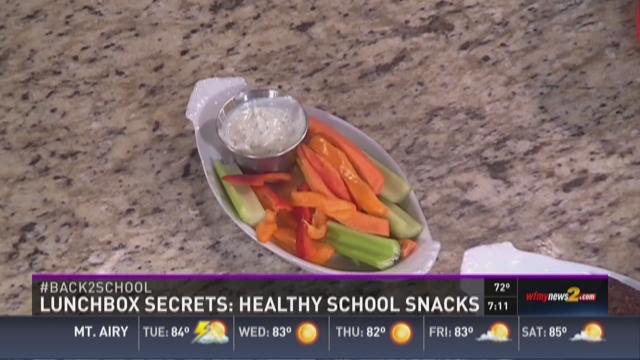 Afterschool: School, Parents, And Latchkey Kids
WFMY News 2 High School Sports Page
MORE WFMY NEWS 2 Back 2 School Coverage
School Food: Simple, Healthy Lunches and Snakes
Back2 School Basics: Exercise, Sleep, Nervousness and Homework
Study: Most Teens Start School Too Early in Morning
Student Need Level Skyrockets In Triad Schools
What Do Schools Do To Protect Students From Sex Offenders?
Expert Tips: Your Kids' Back-To-School Health
School, Parents, And Latchkey Kids
Pack Up Financial Tips Before Heading To College
NC Education Lottery: How the Money is Allocated
WFMY News 2 would love to see your child's first day of school pictures! You can post them on our Facebook page, Tweet @WFMY with the hashtag #wfmybts or send them to news@wfmy.com.
Your Pictures: First day of school 2014
Stay connected 24/7 via WFMY News 2
Get the WFMY News 2 App which is free in the Apple store.