GREENSBORO, N.C. --- We're already starting to feel the effects of Irma across North Carolina.
Check It Out: LIVE BLOG: Irma Impacts NC
As Irma continues to move a closer to us, we will experience rain, breezy conditions, and the possibility of a few strong to severe storms.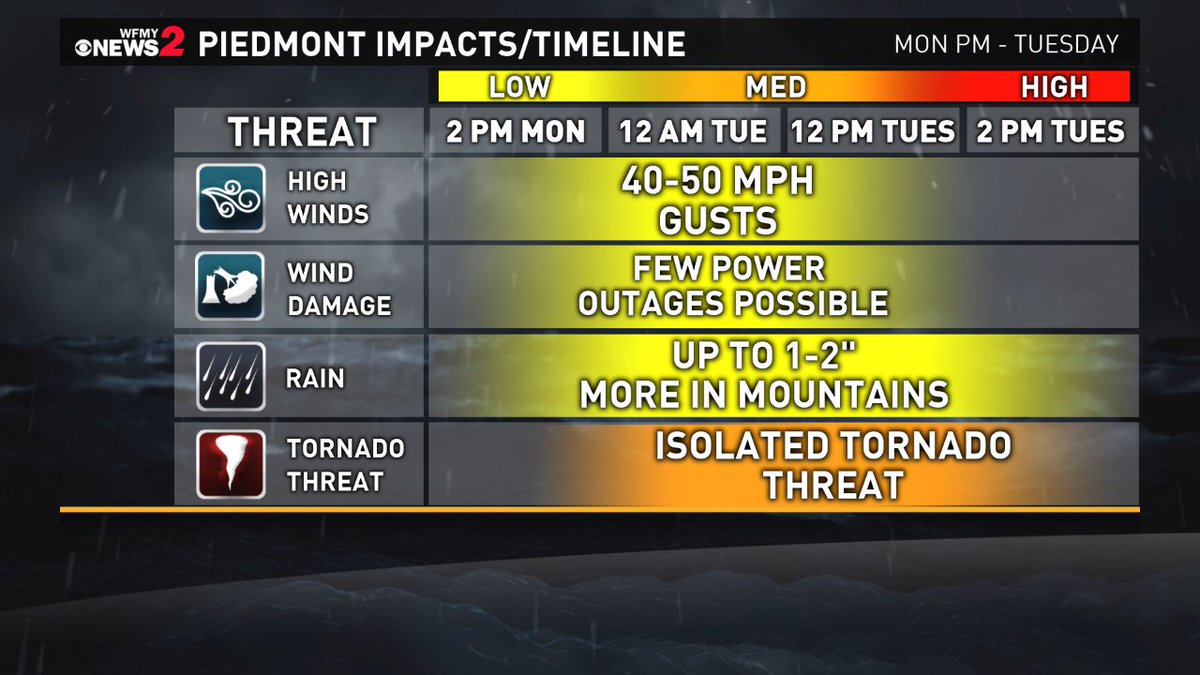 Rain totals will generally stay in the 1-3" range, with isolated amounts more than that possible.
WFMY News 2 Hurricane Guide
Follow WFMY News 2 on Facebook page and Twitter
In addition the the rain, just about everyone will also have to deal with some wind. The wind will mainly be between 15-25 mph, but brief wind gusts up to 45 or 50 mph will be possible. This may lead to a few downed trees and the threat of limited power outages.
Finally, anytime a tropical system moves through the area we have to watch out for brief spin up tornadoes. The time frame for that threat will start before daybreak Tuesday and continue through at least midday.
We'll be watching the weather carefully, and keep you updated as necessary.
ALERTS: Latest WFMY News 2 Weather Alerts
► Make it easy to keep up to date with more stories like this. Download the WFMY News 2 App now