GREENSBORO, NC -- Even as the rain ends, a few slick spots are likely in parts of the Piedmont tonight. Fog will be an issue Tuesday morning, and then warmer weather will take over for a few days.
Light rain fell on and off throughout the day on Monday, with temperatures just warm enough to avoid any widespread freezing rain issues. Still, by late evening, roads became icy in parts of rural Stokes and Surry Counties, with a handful of accidents reported due to black ice.
Through Tuesday morning, some damp roads could become icy in certain areas that dip to right around the freezing mark. Widespread icy travel is not expected, but it's best to be cautious when it comes to ice.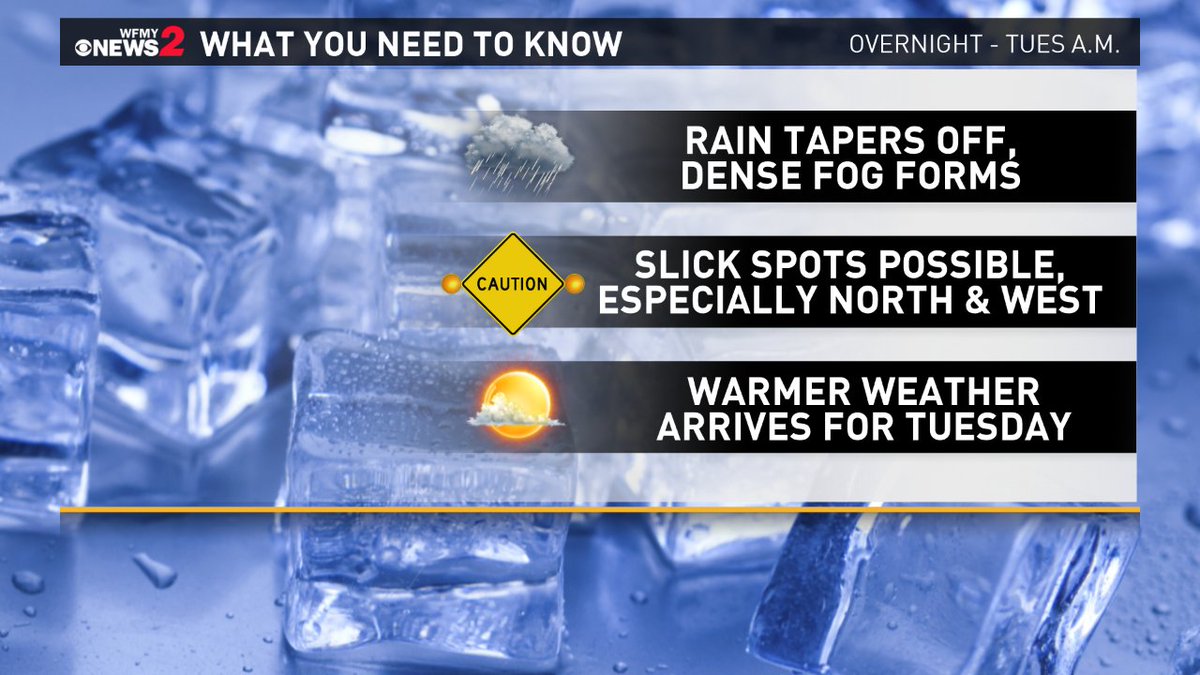 Keep Up With WFMY News 2 Weather Coverage: Live Local Radars and Forecasts
Dense fog will form across much of the Piedmont Tuesday morning. That could linger for a few hours before giving way to partly sunny skies and warmer temperatures throughout the day.
The WFMY NEWS 2 Weather Team will keep you updated on-air and on social media.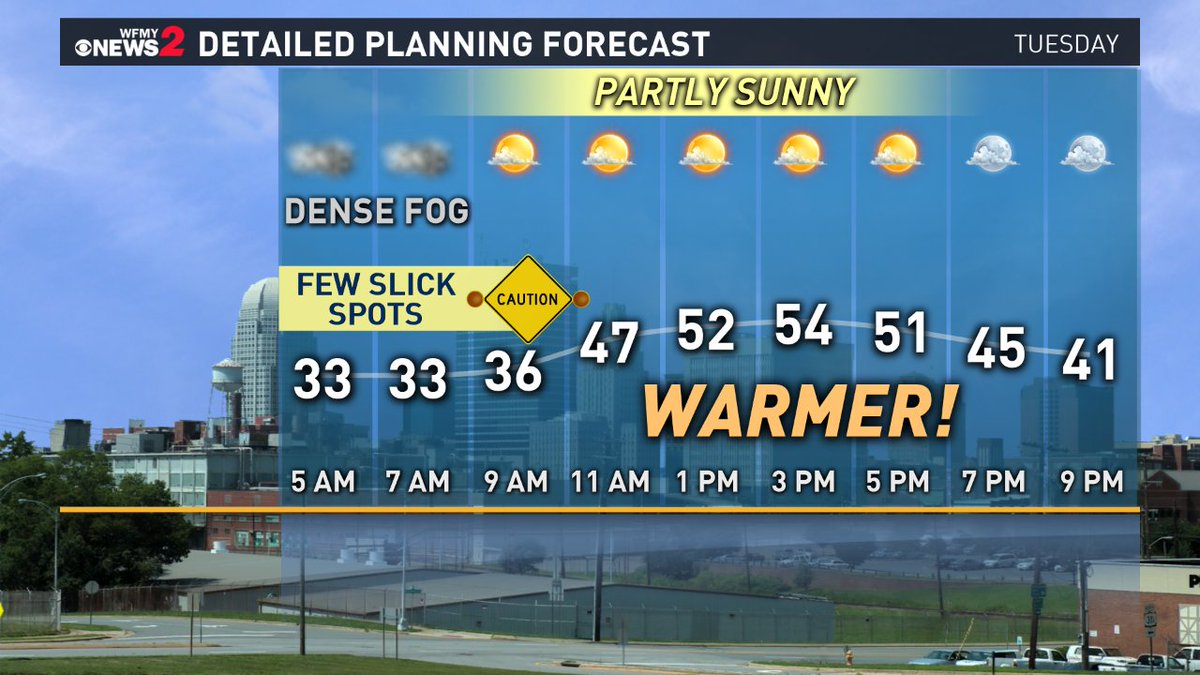 Follow WFMY News 2 on Facebook and Twitter
► Make it easy to keep up to date with more stories like this. Download the WFMY News 2 App now