GREENSBORO, N.C. --Imagine life as you know it changing in an instant. It happened to Kim Dickinson.
She woke up one morning and her baby wasn't able to move or speak. "They were typically developing children and very suddenly they developed loss of consciousness."
Her children, Kendall and Landis, were born healthy, fully functioning babies but one night everything changed. "When they awoke they had lost motor skills so they are both wheel chair users, they don't talk, they both have to be tube fed to a degree." It happened to Kendall when she was 14 months old and to Landis at eight months old.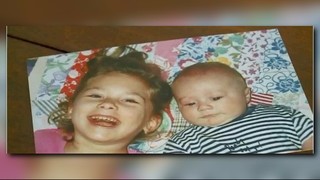 "I could have collapsed into nothing and let someone take care of my kids but I wasn't about to do that." Kim says she only had one choice and she chose strength.
Kim says taking care of her kids is very demanding and she couldn't do it without her husband David. They have their morning routine down to a science from brushing their hair and teeth to feeding them.
Doctors don't have an exact medical diagnosis for Kendall and Landis. However, Kim doesn't let the medical uncertainty deter her from embracing every moment with her kids.
"My happy place is with them. I know that they're safe. I know that they're cared for and I know that no one cares for them in quite the way that I do…husband's a close second."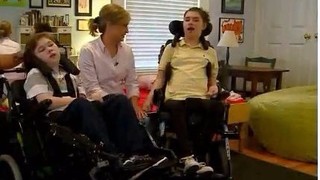 Kim says Kendall and Landis recently got a wellness check from their doctor who says they're doing well and growing.
Copyright 2016 WFMY