ATLANTA, GA, -- The pipeline company working to repair a leak that led to gas shortages and higher prices for drivers across the South says its bypass repair is complete and it expects to restart its main gasoline line Wednesday.
Read: NC Activates Price Gouging Law Amid Gas Shortages

Colonial Pipeline spokesman Steve Baker tells The Associated Press that testing is now being done on the line.
Read: NC Price Gouging Law: How It Works, How to Report It

Baker said crews have been working around the clock to get fuel to markets, and that it will take a few days for the fuel supply chain to fully recover after the line restarts.
Read: Triad Drivers Struggle To Find Gas As Shortages Continue

The 500-foot (152- meter) bypass was needed to move fuel around the leak of its main gasoline pipeline in Shelby County, Alabama. The leak, which spilled 6,000 barrels of gasoline into a detention pond, was detected Sept. 9.
Check It Out: WFMY News 2 Gas Guide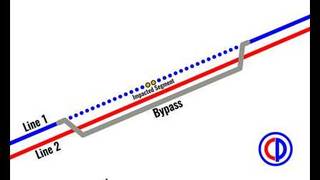 Copyright 2016 The Associated Press. All rights reserved. This material may not be published, broadcast, rewritten or redistributed.