DENVER, CO. -- It was a tough loss for the Carolina Panthers. The team lost to the Broncos in their season opener Thursday night in Denver. The final score: 21 to 20.
READ THE FULL GAME HIGHLIGHTS HERE:
During the off season, Cam Newton made it clear he was giving up the dab for another end zone celebration. With a touchdown in the second quarter we finally got to see the new dance. Twitter exploded!
The dance, which doesn't have a name, was fitting because the touchdown helped him set an NFL record. The two-yard run was the 44th rushing touchdown of Newton's career, which moved him past Steve Young into the number 1 spot for most rushing touchdowns by a quarterback in NFL history.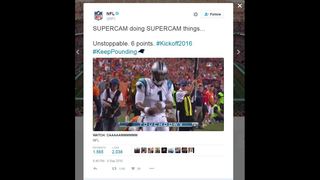 You'd think that would be the main thing trending from the game, but it's not. It's Newton's dental hygiene! The Panthers QB was caught flossing on the sidelines and you know that got people talking.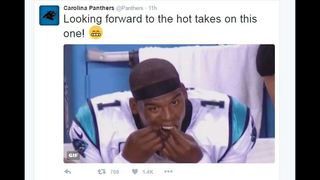 Stay connected 24/7 via WFMY News 2
Get the WFMY News 2 App and the WFMY News 2 Weather App free in the Apple store.
Copyright 2016 WFMY