GREENSBORO, NC -- The leaves may have taken a little longer to change their colors this fall, but now they're changing fast. Your trips to the mountains will be filled with color if you're headed up this week, but you'll want to hurry.
Fall color arrives at different elevations at different times. That means that along a single drive to the mountains of North Carolina and Virginia, you'll see a wide variety of colors. Here's how things are looking at of Tuesday, October 18th.
Here in the Piedmont: Only spotty fall color. Most trees still mainly green. Peak fall color still more than a week away.
NC Foothills: Moderate fall color starting to arrive. Still plenty of green, but splashes of vibrant color mixing in.
Boone / Blowing Rock: Moderate to high fall color in town. The higher surrounding hills showing higher color.
Blue Ridge Parkway: Widespread high color, especially at the higher elevations (above 4,000 feet). Peak color along Grandfather Mountain, Price Lake, and the Linn Cove Viaduct.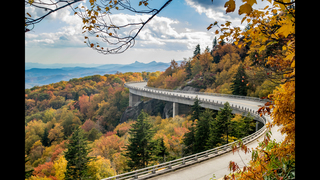 Overall, you'd better hurry to see peak color in some of the most famous parts of the NC mountains. This color will only last another 5 days or so before leaves drop.
Peak color will start to arrive in the Foothills in about 5 to 10 days, with peak color here in the Piedmont waiting until the first week of November.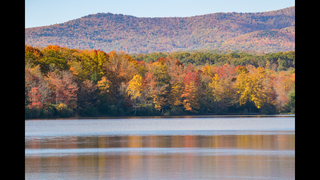 Copyright 2016 WFMY