Of the 31 players with 3,000 or more hits, twenty five are in the Hall of Fame. Of the remaining six? Two haven't been retired long enough yet for eligibility, one tested positive for steroids just five months after declaring under oath that he had never taken them, one has been banned for life, and two are still active.
Adrian Beltre was 19 years, 2 months, and 17 days old when that first baseball landed in the left field grass in Los Angeles. Now, 19 years and just a little over a month–almost exactly half a life–later, he has reached 3,000 hits, joining an illustrious and exclusive group.
But where fans have always enjoyed witnessing history, this is different. It's one thing to appreciate a moment for its historic importance. But this? This is something else altogether. Fans, players, and an entire sport are genuinely happy that this is happening for Adrian Beltre.
And why not? Baseball has never had a shortage of lovable characters. But a head-touch-avoiding, phantom-pop-fly-catching, happy-feet-dancing, patty-cake-playing, baseline-ignoring, bare-hand-play-making, one-knee-homering, batter's-circle-dragging, thrice-for-the-cycle-hitting, injury-defying, appeal-asking, strikeout-putt-ing, Hall of Fame talent who is so respected–not just in the clubhouse but around the entire sport that he can hold back the other team's guy in a fight?!
How can you not love that guy?
Steve Busby: "If you're ever bored at a game Adrian Beltre is playing in, you must not be watching. He always has something for you."
Elvis Andrus: "He's a kid It's like little league. He brings so much joy to the game. I think that if you're a parent and you have kids, you want them to see Adrian play, because they can learn how to have a work ethic, how to respect the game, but at the same time, never lose the kid side."
► Make it easy to keep up to date with more stories like this. Download the WFMY News 2 App now
He is a leader and a scamp. A Dad and a child. A pure hitter, a pure defender. He is the cops, and he is the mischief. He is great, and he is fun. He is a treasure...and he is a treasure.
And now, he is one of thirty one players in baseball history to amass 3,000 hits.
Congratulations, Adrian.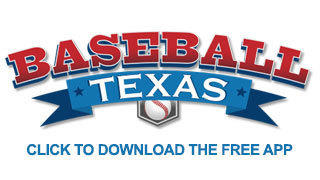 © 2018 WFAA-TV