GREENSBORO, N.C. -- It seemed like it would never end, but it did. Our historic streak of sub-freezing temperatures finally came to a close on Monday. It spanned more than 200 hours, and 7 full calendar days.
The streak began on New Year's eve. The temperature dropped below freezing at 1am, and stayed below freezing all day. Then, the next 7 full days were all below freezing. By 11am on Monday January, 8th we finally broke the freezing mark. Add that all up, and you get 202 hours. That's equal to 8 days and 10 hours.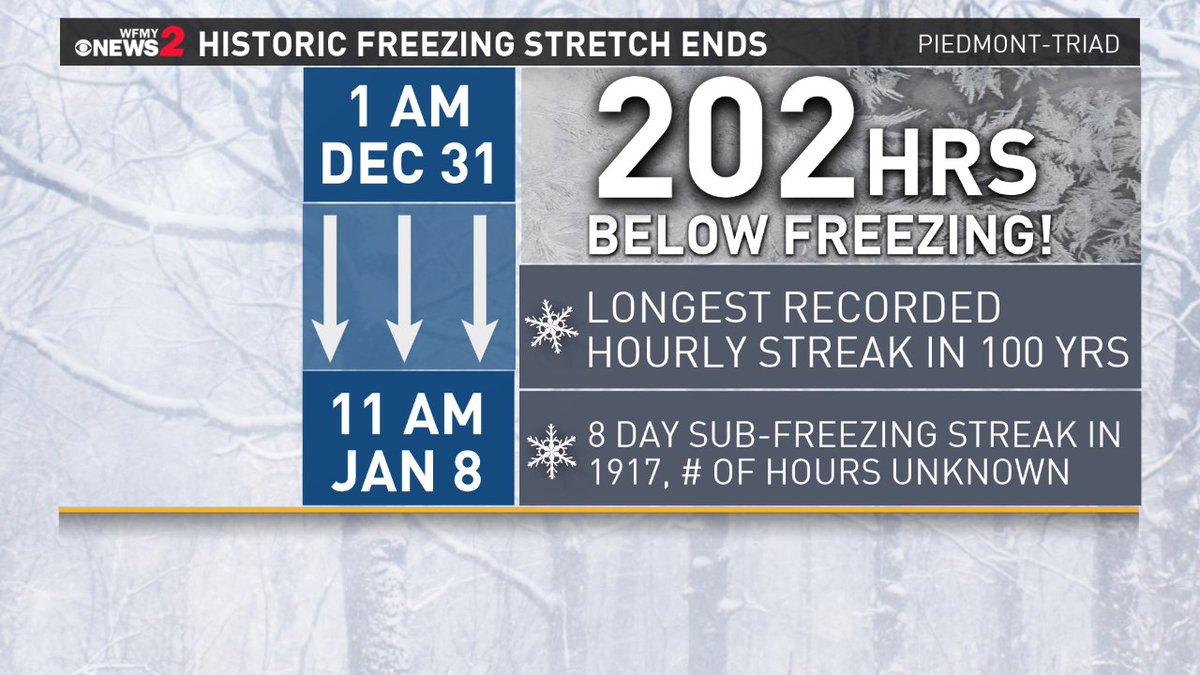 But is this streak an all-time record? That's a difficult question to answer. The standing record is 8 full days below freezing back in December of 1917. The trouble is, we don't have hourly observations back then, so we only know that the temperature was below freezing for those 8 days -- which guarantees 192 hours. It's likely much more than that, somewhere over 200 hours when you add sub-freezing temps that ended the day before and started the day after, but it's hard to say exactly how much.
What's interesting is that back in 1917, the weather observations were actually recorded by hand. You can see that in this picture provided by the NC State Climate Office.
This latest streak of below freezing was also interesting because it started the year. The first 7 days of 2018 were all below freezing. That's good enough for the coldest start to any year on record here in the Piedmont.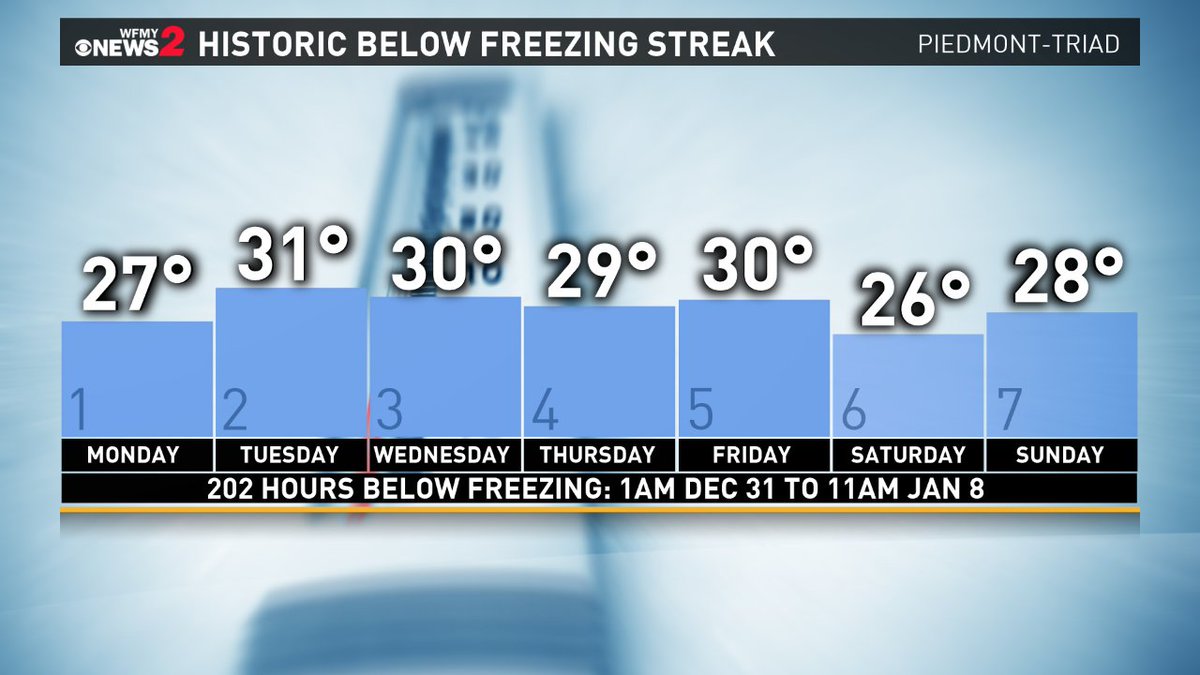 Copyright 2017 WFMY