GREENSBORO, NC -- The WFMY News 2 Weather Team is tracking two different systems heading our way. The first brings a small chance of some patchy black ice for Friday morning. The next brings a threat of an icy mix Sunday morning before we change to rain.
The first system we're tracking arrives overnight into Friday morning. Rain will begin late this evening across the area, and temperatures will start to fall. There a chance that after midnight this rain could change into some snow showers for a brief time. Even if we see some snow, it shouldn't cause any problems. The bigger concern would be for patchy black ice. Low temperatures will be near 32, which could make for a few icy areas, especially on bridges and overpasses. There is a bigger risk for this in the northwest Piedmont.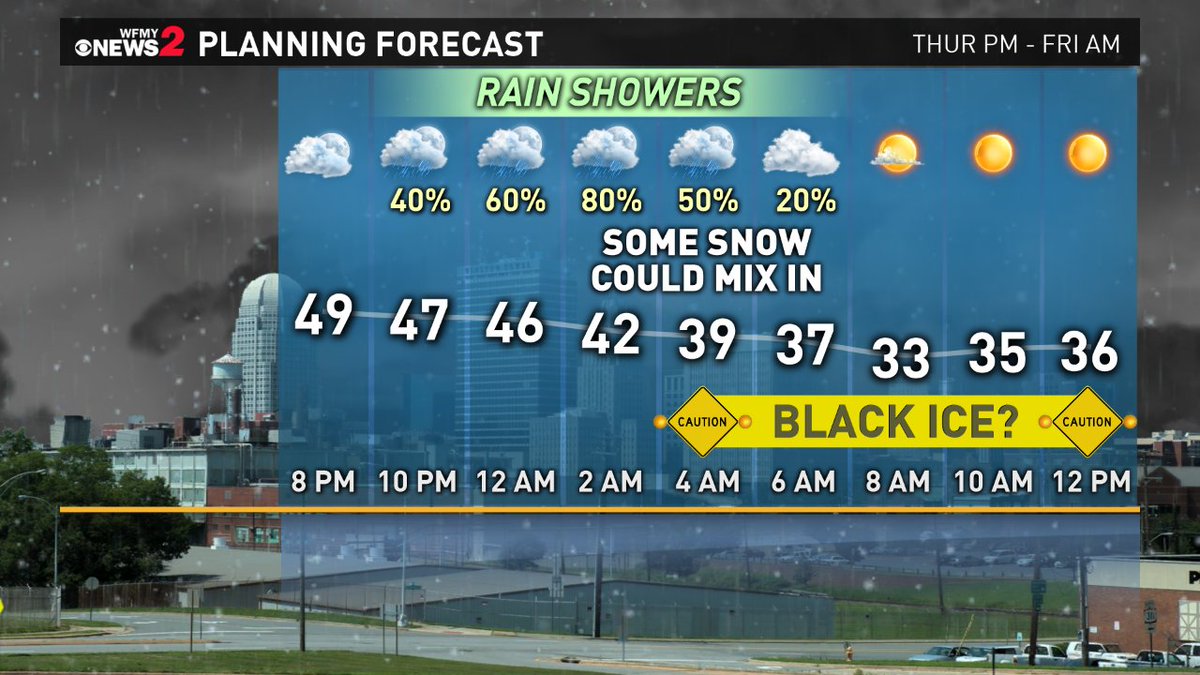 The next system is much bigger, and will head our way on Sunday. We'll be dry early Sunday morning, but precipitation will start to move into the Carolinas after sunrise. While icy precipitation is possible early Sunday, it looks like it will change to all rain by midday.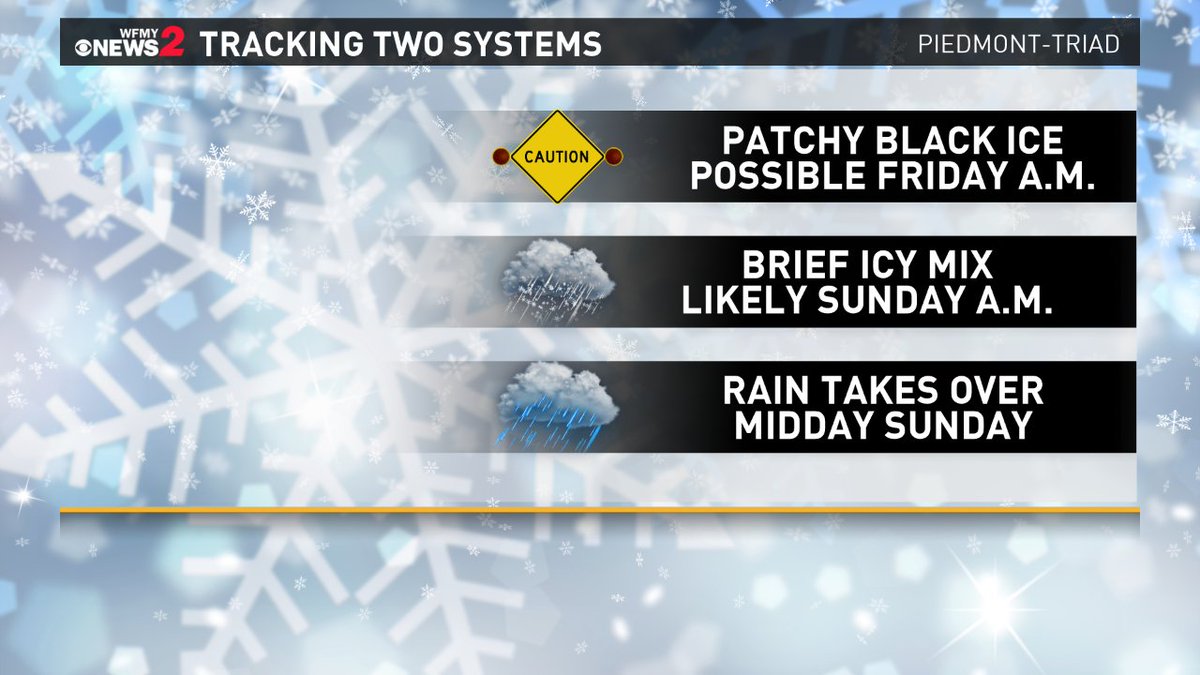 The most likely scenario right now, is that we'll see a mixture of sleet and freezing rain for a few hours Sunday morning, then change to rain. It's possible we could have some icy accumulations before the changeover happens, especially in the Foothills. This could make for some messy travel for the morning, possibly impacting church services.
A few flakes could mix in with rain tomorrow morning, but my main concern are patches of black ice. Especially in NW Piedmont, and on bridges and overpasses. Be careful tomorrow AM.

— Tim Buckley (@TimBuckleyWX) February 1, 2018
Sunday will largely be a rain event for the Piedmont, but it likely starts with an icy wintry mix for a few hours. Can't rule out some light accumulations that will go away as the rain takes over.

— Tim Buckley (@TimBuckleyWX) February 1, 2018
We'll learn more in the days ahead about this complicated system. Stay tuned to the WFMY Weather Team for updates.
Follow WFMY News 2 on Facebook and Twitter
► Make it easy to keep up to date with more stories like this. Download the WFMY News 2 App now
Copyright 2017 WFMY