VIRGINIA BEACH, Va. (WVEC) — A LOVE sign stands at the Oceanfront, drawing the attention of people in the ViBe Creative District. It was the vision of Chesley De Leon.
De Leon is a 23-year-old freelance graphic designer from Virginia Beach. At the heart of all her work, she's an artist, and it seems like it's always been that way.
"Ever since I was little, I was known as the artistic one amongst family and friends. So I was always creating stuff, and making something out of nothing," De Leon said. "When I'm working on something, I just put my whole heart and effort into it. I get lost in the process, I can work on it all day and all night and not even really know. I've pulled all-nighters on stuff, not just because it was due the next day but because I just wanted to see the finished product."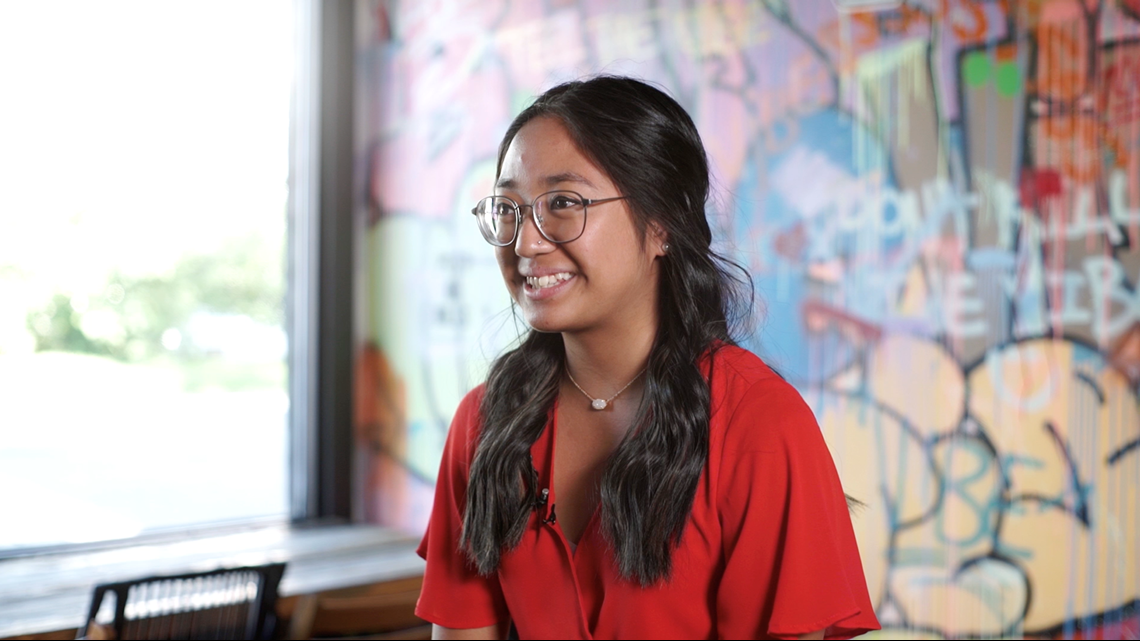 If you ask De Leon what she likes about graphic design, the truth is, she can't tell you, at least not exactly. It's the simplicity of it that seems to attract her. The ViBe Creative District put out a call to artists after it received a grant to create a LOVEwork project. (The Virginia Tourism Corporation created the LOVEworks program to promote its Virginia is For Lovers brand.)
De Leon decided she'd send in an idea, her vision.
"When I found out that I won, I was shocked but ecstatic because I didn't even realize it until I saw it for the first time because I was working with the ViBe District for about year, just going back and forth trying to figure out the fabrication process, so that entire time I had only see my design on paper or in 2D, and then, when I finally saw it standing six feet tall in front of me, it was crazy."
It was a breakthrough for De Leon who said she faces many challenges as a freelance graphic designer. Because of an overwhelming saturation of art and images at people's fingertips, the competition for attention can be tough. She's fairly new to all of it which can lead her to second guess herself or even doubt her work. Even in those moments, she knows that her lack of experience doesn't take away from her talent.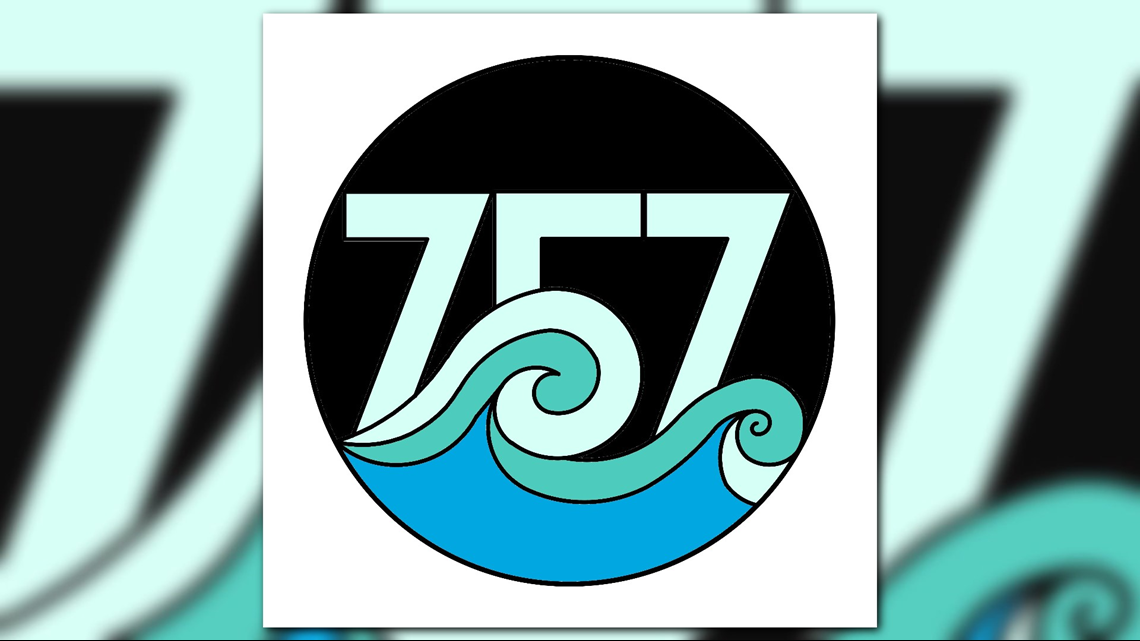 When it comes to what influences her, De Leon said she finds inspiration from a lot of place including trips with her family, public art displays, Pinterest, Etsy, and Instagram.
"Especially even walking around in the ViBe Creative District, with all the artwork and murals, it really brightens up the area. I'll see a mural and think, 'Oh, that looks really cool,' and I'd admire the type of colors they chose or the style that they painted with," De Leon shared. "I just get inspiration from other artists."
De Leon wanted the LOVE sign she created to be more than just beach-themed. Her reasoning was pretty simple: Virginia Beach offers people more than sand and surf. The "L" incorporates the ViBe Creative District's logo into it. The "O" takes care of the sun, waves, and beach.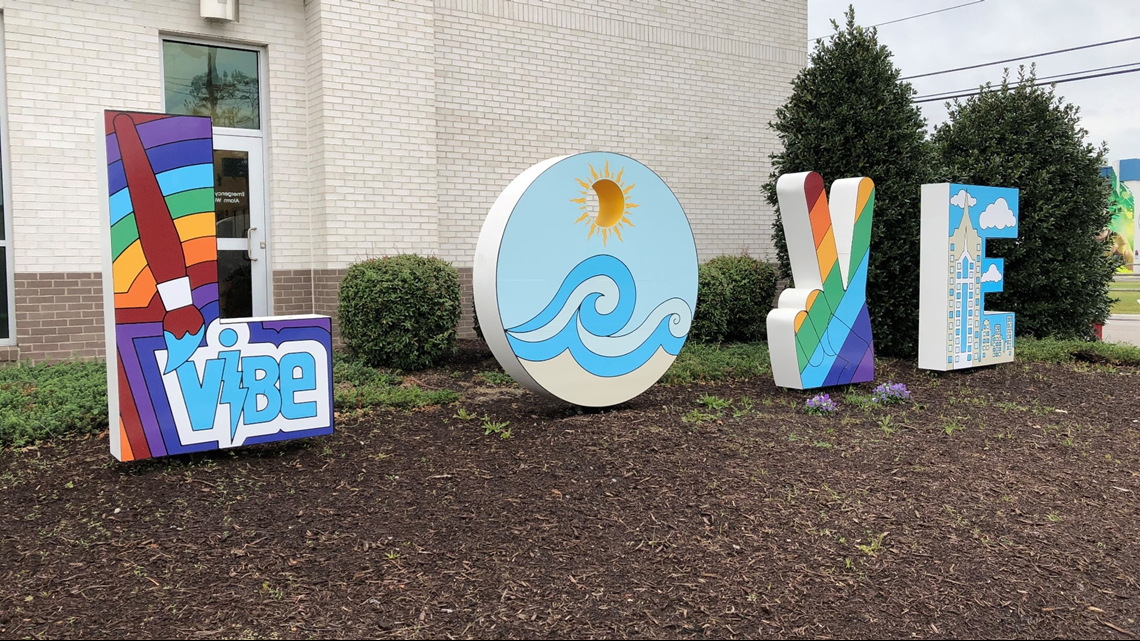 She designed the "V" to be a rainbow-colored peace sign because the Beach is so culturally and ethnically diverse. It lets people from all walks of life know that everyone is welcome.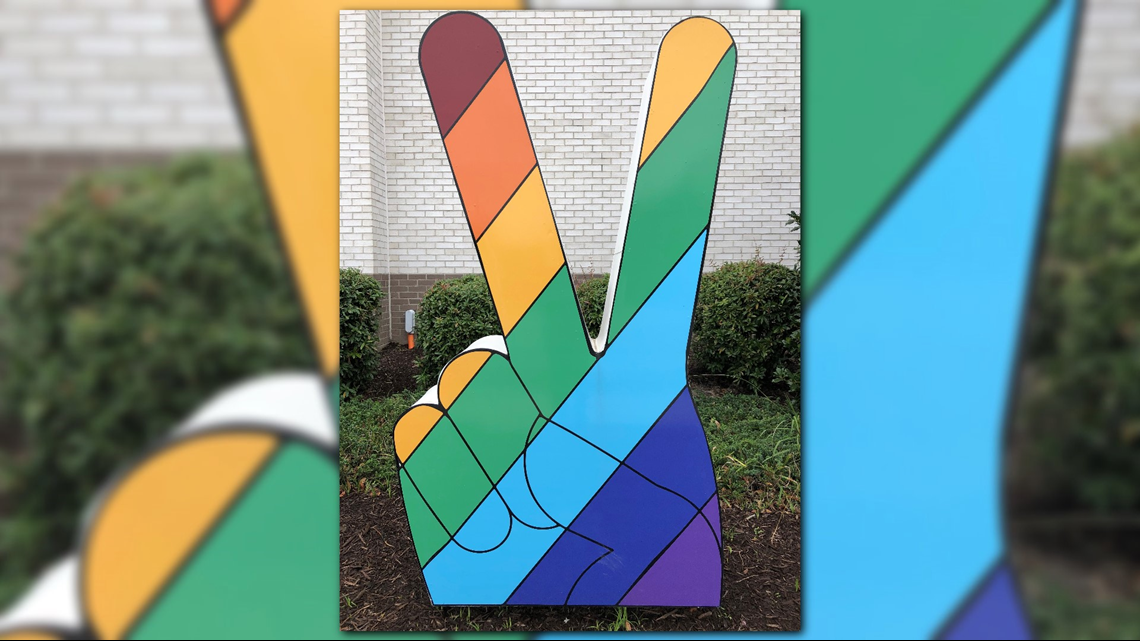 A skyscraper and other buildings appear on the "E." They resemble Town Center of Virginia Beach and reflect the city's growing urban landscape and culture as well as the area's increased population.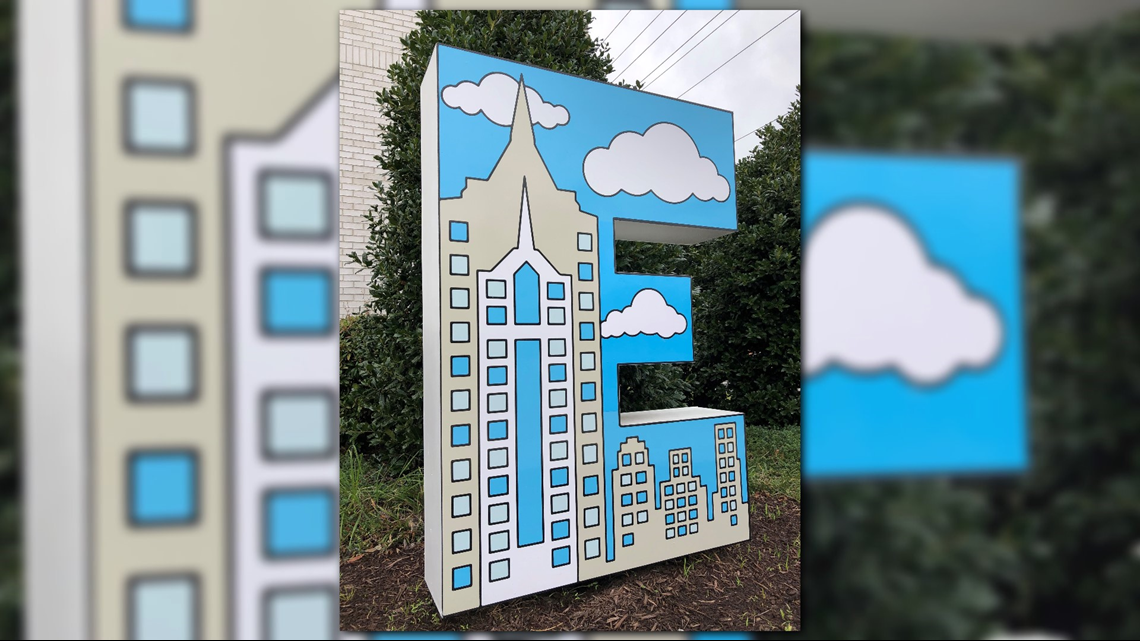 De Leon aspires to be an urban designer, a job which mixes urban planning and urban design. She wants to help a city's economy and community, through the arts, preservation, and revitalization. The work would incorporate graphic design, but it would focus more on the layouts of cities. She plans to head to graduate school where she can study Urban and Regional Planning with a concentration in Urban Design. Her top choice is University of Texas at Austin.
"I'm excited for the future, and I definitely think the LOVE sign was a significant and positive impact in my career," said De Leon.
The MUSE Project is an original, digital, mini-documentary series produced by 13News Now. It profiles artists and entertainers who live in the Hampton Roads region and are making significant strides in their careers and in the community. The series not only highlights artistic individuals, but features unique arts that have become a vibrant part of Hampton Roads' urban culture.