MEBANE, N.C. — A Mebane teen gave back to the community by mowing lawns for free.
When we first introduced you to 14-year-old Richard Hurst last summer he was just getting started.
He had signed up to do the 50 Yard Challenge through Raising Men Lawn Care Service.
The idea is to have kids ages 7-17 give back to the community by mowing lawns free of charge.
"Anybody in the community that needed help--veterans, single moms, disabled and the elderly," Hurst said.
Mowing lawns in the dead of summer isn't how a typical teenager spends their time, but Richard said he was happy to do it.
"It was inspiring to me. I like to do it because it was a good thing I was doing at a bad time in the world," Hurst said.
Any kid who does the challenge gets a new shirt for every 10 lawns mowed. The coveted black shirt means challenge complete.
"I was just happy that I finished it," Hurst said.
Just one day shy of a year after he started, Richard finished the challenge on July 25th.
"It's been really awesome to watch him grow throughout this process, just the community of Mebane and Alamance county as a whole and how they rallied behind him and cheered him on," Richard's mother MaryAnn Lang said.
Challenge founder Rodney Smith Jr. drives out from Alabama to personally meet each kid who finishes and he doesn't come empty-handed.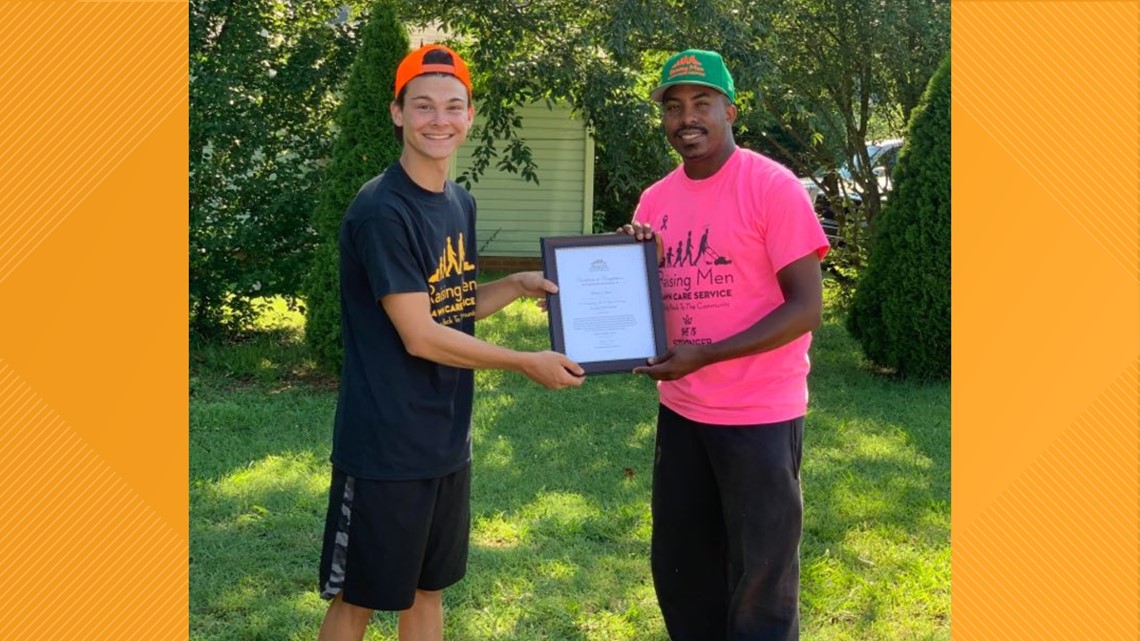 "He brought me a lawnmower and a weed eater and a blower," Hurst said.
Richard's mother said smith is helping kids get through tough times in the best way.
"There is just something to be said about somebody who dedicates all of his time to helping make our youth better and to help make the world a better place," Lang said.
She said it's doesn't take much to get started....and challenges other families to get involved.
"I would just encourage parents to look into it talk to their kids about it if your kid shows interest them back on it and support them and encourage them and be their biggest cheerleader," Lang said.
Click here for more information on how to sign up for the challenge.