PROVIDENCE, N.C. — Thanks to Ziggy's Refuge Farm Sanctuary in Providence, North Carolina a piglet is getting a chance to live her best life. The owners of the animal were going to euthanize the pig, because of her deformity, the sanctuary owners wrote in a post.
The post stated: "Hope was born a special needs baby. She's going to be a lot of work, but when you get a call that the owners were going to euthanize because of her disability, we couldn't say no."
The female pig was born with deformed rear legs and the farm in Virginia where she was born had decided to euthanized her until someone called the sanctuary. That's where this pig's tale takes a squiggly turn.
Workers at the sanctuary started posting videos and photos of Hope along with her story. Not long after, a Cardiologist in Danville flew Hope to Pennsylvania to be assessed by veterinarians at New Bolton Center at the University of Pennsylvania's School of Veterinary Medicine.
Jennifer Miller went along as Hope's pig-sitter. She posted this the day they left for the mission.
The sanctuary posted a thank you to all the people who made Hope happen and who assisted in getting the pig to Pennsylvania.
We will track Hope's progress, so please check back for updates.
PHOTOS | 3-Week-Old Special Needs Piglet Hope Living Her Best Life on a NC Farm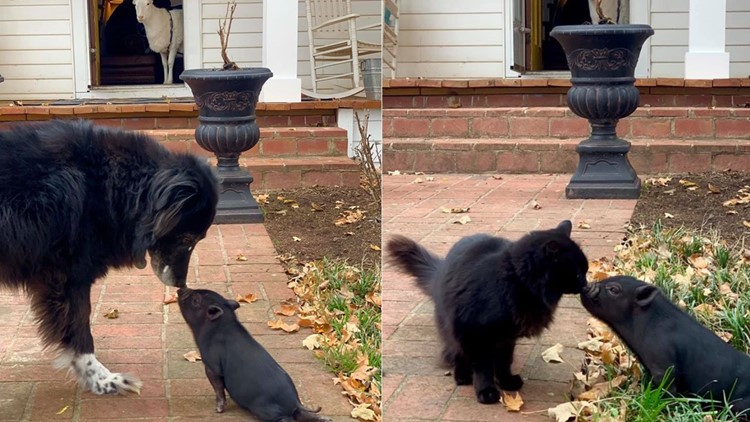 Stay connected to breaking news, local news and weather