WAKE COUNTY, N.C. — One of Wake County's longest-serving K9 deputies was accidentally shot and killed in the line of duty early Friday morning, according to CBS affiliate WNCN.
The Knightdale Police Department said a police officer was assisting K9 Santos and his handler around 12:30 a.m. when they began a search for a suspect during a traffic stop.
According to WNCN, police said 21-year-old Ravon Leshawn Williams, a passenger in the vehicle, took off running during the traffic stop. That's when police said they put up a perimeter at the request of the sheriff's office.
During the search, Knightdale police said an officer unintentionally fired their service weapon, hitting the deputy's K9.
Police said Williams was arrested shortly after.
Deputies said Santos was rushed to an emergency clinic at North Carolina State University's Veterinary Hospital where he later died.
"He gave his life to ensure the safety of our deputies and the residents of Wake County," said the sheriff's office in a news release. "We thank him for his loyalty and service."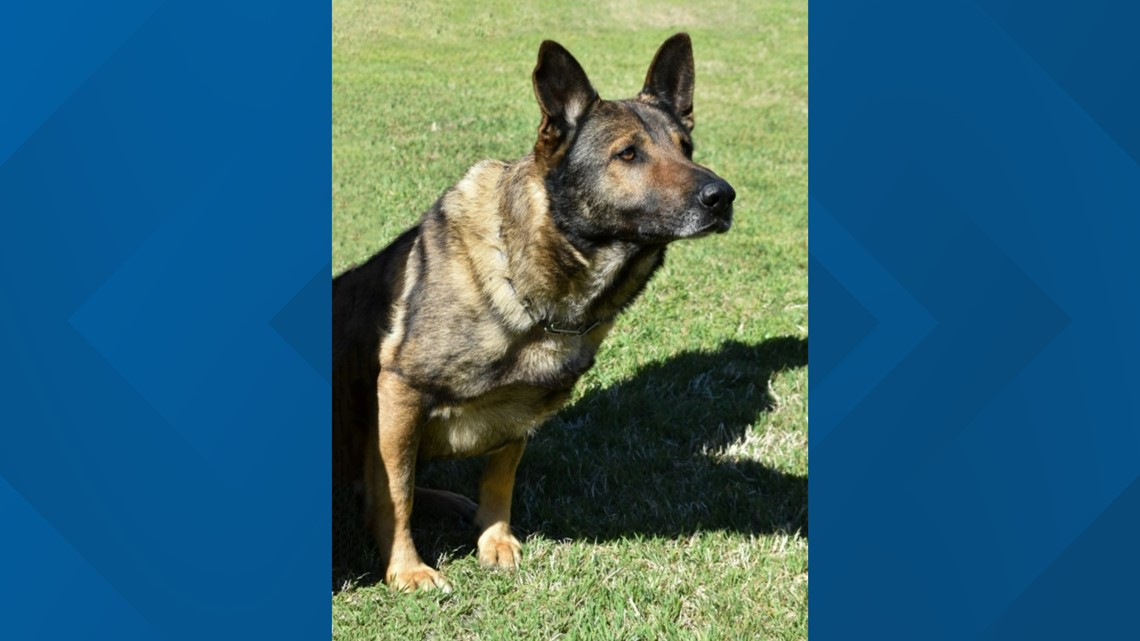 The Wake County Sheriff's Office said Santos had been with them since 2016, making him the longest-serving K9.
"We are truly heartbroken over this tragedy," said Chief Capps. "All law enforcement officers understand the strong and undeniably special bond that exists between handlers and their K9 partners. The involved officer is very distraught, so I can only imagine the deep swell of grief our friends in the sheriff's office must be feeling. We extended our sincerest apologies and deepest sympathies."
Chief Capps said the department has been in constant contact with Wake County deputies since the accident.
The Wake County Board of Commissioners Chair Shinica Thomas also released the following statement on the death of K9 Santos:
On behalf of the Wake County Board of Commissioners, I extend our deepest sympathies to the Wake County Sheriff's Office at the passing of Canine Deputy Santos this morning in the line of duty. He was so much more than a dog; he was the Sheriff's Office's longest-serving K9 officer, a beloved partner to his handler, and a dedicated member of the canine unit who trained for and assisted with search operations. Our hearts go out to the law enforcement community today, and our thoughts and prayers are with them in the days ahead as they grieve this tragic loss.
The investigation is ongoing and no other information was released.
MORE WAYS TO GET WFMY NEWS 2
ADD THE WFMY+ APP TO YOUR STREAMING DEVICE
ROKU: Add the channel from the ROKU store or search for WFMY.
Amazon Fire TV: Search for WFMY to find the free app to add to your account. You can also add the app directly to your Fire TV through your Amazon account.