BURLINGTON, NC (WFMY) - The stolen companion dog of terminally ill 8-year-old Dakaia Gray still hasn't shown up, but that hasn't stopped the Burlington Police Department from taking action in heartwarming fashion.
PREVIOUS | Companion Dog Of Terminally Ill 8-Year-Old in Burlington Stolen After Break-In
Sgt. Sappington with the Burlington police department says their motto is to solve the problem, not the call.
We can easily go to a call and get off of it as soon as we can, take the report and leave. But if we can try to make the quality of life a little bit better for somebody, or even solve the problem for them to where it doesn't reoccur, that's what we're trying to do.
That's exactly why the Burlington Police Department went on yard duty Sunday!
PHOTOS | Burlington Police Clean House For Terminally Ill Girl's Family
PHOTOS | Burlington Police Clean House For Terminally Ill Girl's Family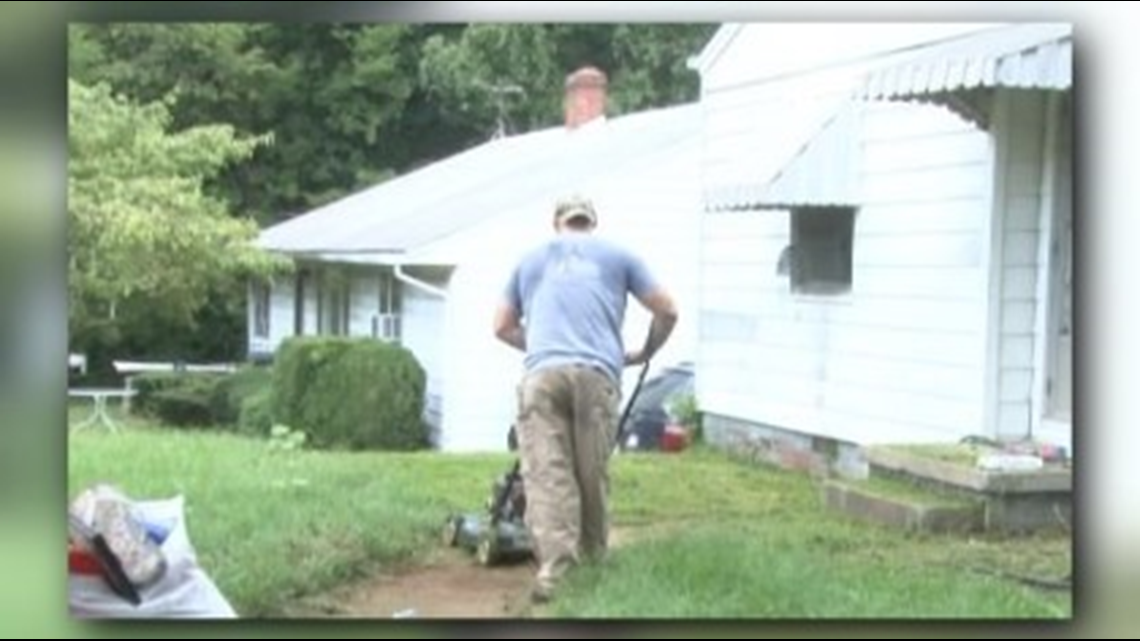 The department decided to help out because they noticed the yard could use a little work and they wanted to do something nice for Dakaia and the family.
Not only did officers cut grass and pressure wash the house, they even assembled a 3-foot pool they found in a box in the backyard!
Sgt. Sappington says Dakaia has the whole Burlington Police Department wrapped around her little finger.
The same seems to hold true for many others that have caught wind of Dakaia's story.
Sgt. Sappington says the police department has received calls from people in California, Tennessee, and right here in North Carolina who are eager to help.
Many were offering pets for adoption while the Tennessee Highway patrol offered a stuffed animal care package for Dakaia, who wants to be a veterinarian.
While Dakaia is currently out of town and set to go through another round of intense chemotherapy this week, we're sure this extremely kind gesture from Sgt. Sappington and the Burlington Police Department will be a great surprise!
Follow WFMY News 2 on Facebook and Twitter
► Make it easy to keep up to date with more stories like this. Download the WFMY News 2 App: Apple Users, Android Users