SHEPPARD AFB, Texas -- Need a daily dose of cuteness? Look no further.
A military family's photos of four brothers holding their new baby sister will make you saw "Awwww!"
Chance and Jessie English welcomed their baby girl Kollins Elizabeth into the world on June 21.
And as you can imagine, Kollins' FOUR big brothers absolutely adore her.
Jessie says her boys Kase, 4, Kooper, 2, Kash, 7, and Kruise, 5, always ask to hold Kollins every morning when they wake up, and say "she is the cutest baby ever" several times a day.
The family just took some photos of their now complete family, and the boys are just adorable with their sister.
PHOTOS | Four Brothers Just Love Their New Baby Sister
PHOTOS | These Four Brothers Just Love Their New Baby Sister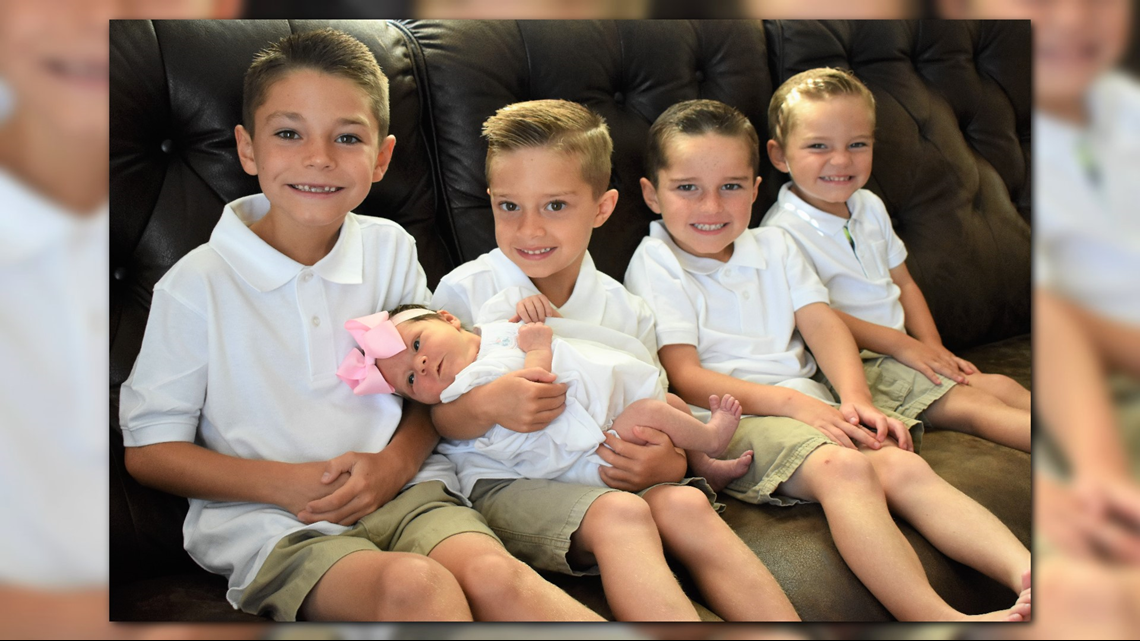 The couple says after four boys and now a girl, Kollins will remain the baby of the family!
Chance is a Captain in the Air Force based at Sheppard AFB, Texas. He and his wife Jessie grew up in North Carolina and began dating while attending high school in Concord.
Congrats to the English family on their new little bundle of joy!
Follow WFMY News 2 on Facebook and Twitter
► Make it easy to keep up to date with more stories like this. Download the WFMY News 2 App: Apple Users, Android Users