BURLINGTON, N.C. -- A shelter dog is getting a second chance as a hero dog.
Meet Shadow, the newest K9 on the Burlington Police force.
The police department adopted Shadow from Burlington Animal Services late last year. They've trained him to sniff out illegal drugs.
"He's a quick learner, extremely quick learner. He enjoys it," said Officer Wesley Walker, Shadow's handler.
Shadow is proof that shelter dogs can do anything.
"Probably the best dog I've had in my life," said Officer Walker. "I wouldn't change him for the world."
New Burlington Police K9 'Shadow' Is A Rescue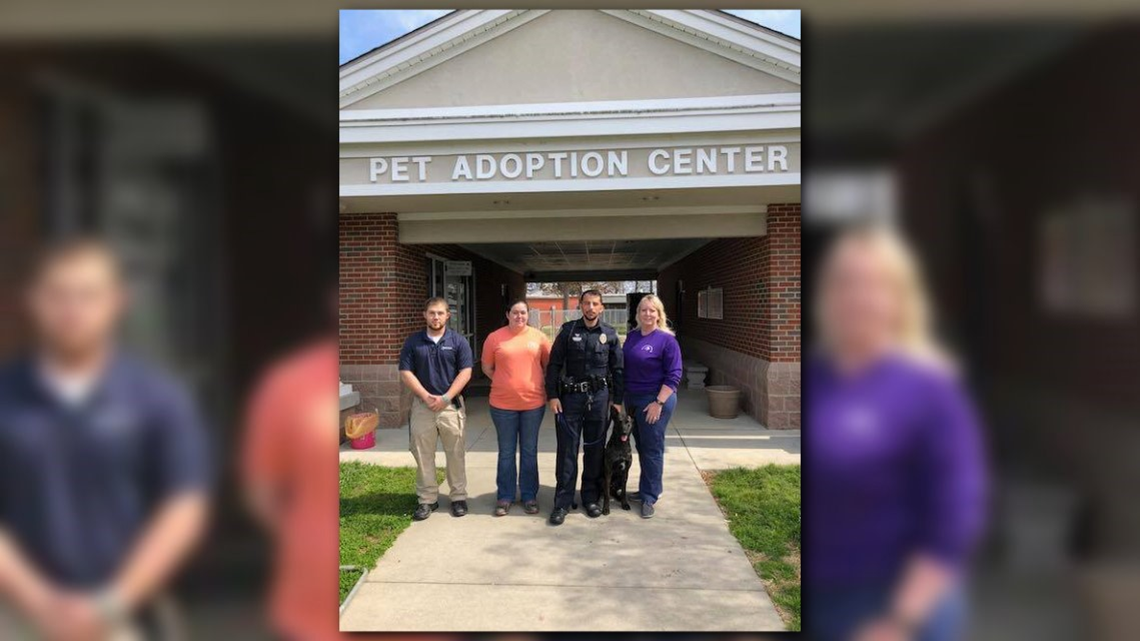 PHOTOS: Shelter Dog Is Newest Member Of Burlington Police Force
5th grade DARE students helped choose Shadow's name. They voted on a list of finalists, and overwhelmingly picked "Shadow."
Follow WFMY News 2 on Facebook and Twitter
► Make it easy to keep up to date with more stories like this. Download the WFMY News 2 App: Apple Users, Android Users