JACKSONVILLE, FL-- A Marine Corporal's wife gave birth to twins Friday at Naval Hospital Jacksonville while on evacuation from Hurricane Florence.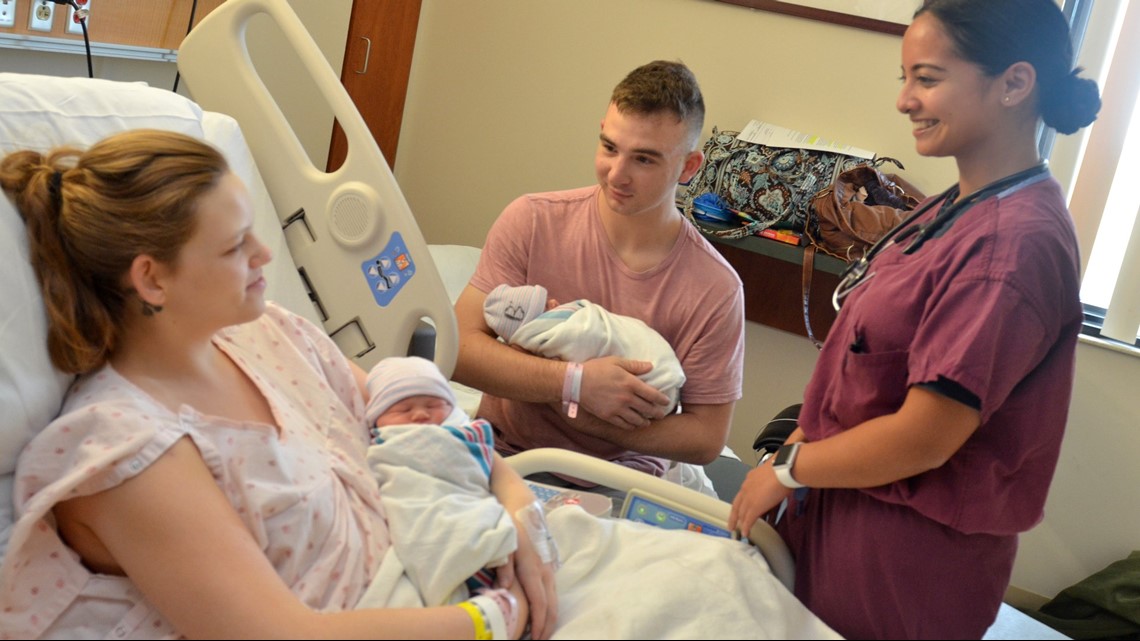 Cpl. Nicholas Digregorio and his wife Danielle are stationed at Marine Corps Base Camp Lejeune in North Carolina and evacuated due to the hurricane.
"Our little hurricane babies are safe," Digregorio said. "The nurses and doctors at Naval Hospital Jacksonville have been awesome, and everything worked out perfectly with the care here."
The other woman in the photo is Ensign Michelle Araya, a registered nurse at the hospital. Navy Hospital Jacksonville serves as the National Disaster Medical System Federal coordinator for northeast Florida and southeast Georgia.
PHOTOS: Florence unleashes havoc on Carolinas