MILTON, NC -- I'm sure we've all had our fair share of outrageous birthday wishes, but this one clearly takes the cake!
90-year-old, Katherine McGee, had a very special request for her 90th birthday, to be arrested!
Sergeant D.L. Sloop was the lucky State Trooper who was able to make McGee's dreams a reality.
It was on McGee's bucket list to be arrested, now that it's been checked.
Katherine will have a memory that truly lasts forever. Happy Birthday, Katherine!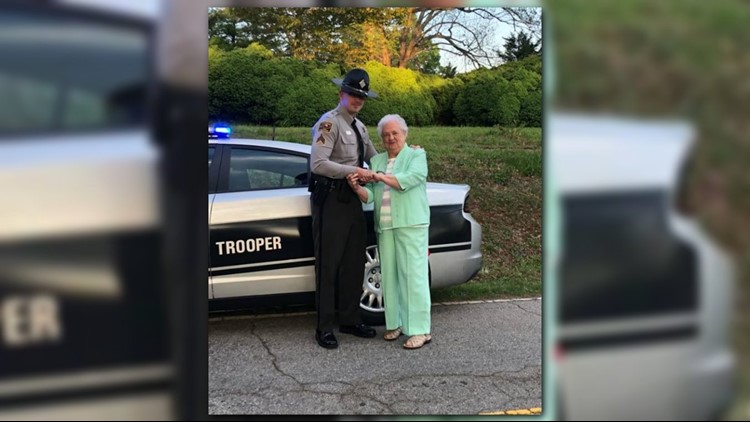 Follow WFMY News 2 on Facebook and Twitter
► Make it easy to keep up to date with more stories like this. Download the WFMY News 2 App: Apple Users, Android Users