WINSTON-SALEM, N.C. -- Two local finalists will compete in the National 'Blind Idol' Singing Competition this Saturday in Winston-Salem.
Winston-Salem's Charmia Dixon and Burlington's Brooklyn Geise both have an incredible set of pipes. They're also visually impaired.
PHOTOS: 'Blind Idol' Rehearsals
PHOTOS: 'Blind Idol' Contestants Rehearse Before Finale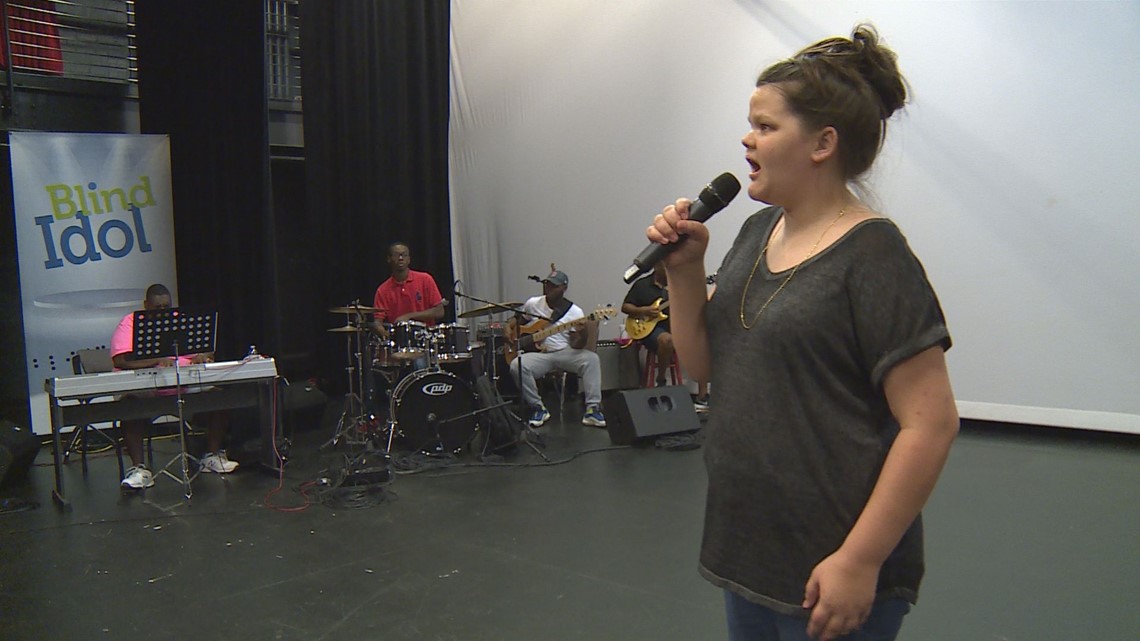 They'll both compete against three other visually impaired singers to win a Grand Prize package valued at $4,000. The award includes $2,000 cash, recording time in a professional studio and a professional headshot.
Blind Idol is organized by IFB Solutions, a nonprofit that helps people who are blind find employment.
The competition is open to the public. It's Saturday, August 11 at 7 p.m. at the Hanesbrands Theatre located at 209 N. Spruce Street in Winston-Salem. Admission is $5 at the door.
Follow WFMY News 2 on Facebook and Twitter
► Make it easy to keep up to date with more stories like this. Download the WFMY News 2 App: Apple Users, Android Users