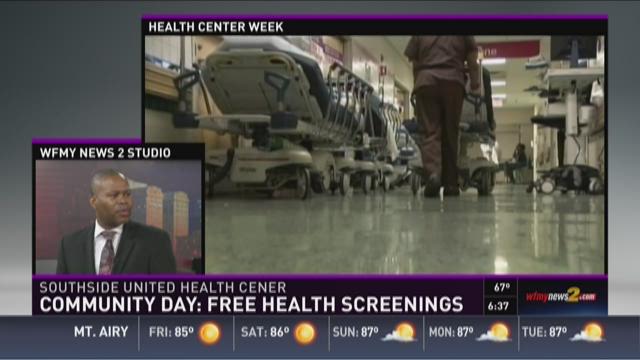 WINSTON-SALEM, N.C. -- Mark the weekend calendars for a family-filled community day and health fair -- where attendees can get FREE health screenings.
Winston-Salem-based Southside United Health Center hosts the event to wrap up National Health Center Week, a time that recognizes services of community, migrant, homeless and public housing health centers across the country.
Southside United Health Center is one of those centers. Its mission: " to improve health outcomes and overall wellness for underserved residents living in Forsyth County," according to CEO Lashun Huntley.
Community Day & Health Fair
Saturday, August 15
9:00 a.m. to 1:00 p.m.
3009 Waughtown Street, Winston-Salem, NC
Free health screenings will be offered throughout the day (blood pressure tests, physicals)
Free, fun activities for families, door prizes and a DJ on hand to provide entertainment