GREENSBORO, NC -- In the aftermath of Sunday's tornado, many organizations are helping with food and water in the Triad.
However, many are also taking it a step further in offering more long-term needs and activities for those still affected by the tornado.
PHOTOS | Tornado Damage in East Greensboro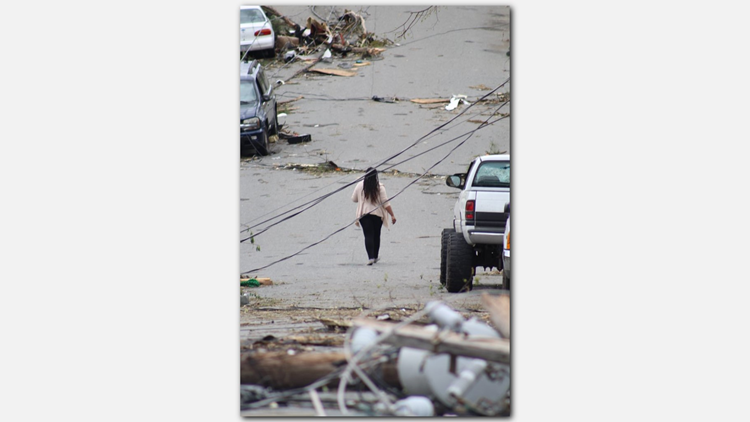 The YMCA is offering showers, changing rooms, and stations for charging electronics.
To use these services, you will need to provide a photo ID, (if possible) and towels to one of the six locations during business hours 5:30 a.m. to 9:00 p.m.
Mary Perry Ragsdale Family YMCA Kathleen Price Bryan Family YMCA
900 Bonner Drive 501 W Market St
Jamestown, NC 27828 Greensboro, NC 27401
(336) 882-9622 (336) 478-9622
Stoney Creek Express YMCA Alex W. Spears III YMCA
954-D Golf House Rd W 3216 Horse Pen Creek Rd
Whitsett, NC 27377 Greensboro, NC 2741
(336) 449-3222 (336) 387-9622
Reidsville Family YMCA Eden Family YMCA
504 S. Main Street 301 S. Kennedy Street
Reidsville, NC 27320 Eden, NC 27288
(336) 342-3307 (336) 623-8496
The Glenwood Recreation emergency center has relocated to the Windsor Recreation Center and will continue providing shelter and aid to those affected. The Windsor Recreation Center is located at 1601. East Gate City Boulevard.
Greensboro Public Library
For parents looking for activities for their kids not returning to school, the Greensboro Public library is offering extra children's activities. To find out more about the extra activities being offered visit www.greensborolibrary.org.
To further assist with Tornado relief, The City of Greensboro is providing a sign-up sheet online. Those who sign up are asked to note any special skills and desired opportunities they would like to pursue to help. You can sign up here