Florence, SC (WLTX) - A man accused of opening fire on seven South Carolina law enforcement officers used three guns to fire 39 shots at them, investigators now believe. But when officers searched his home, they found dozens more firearms, it was revealed Tuesday.
Richland County Sheriff Leon Lott, whose agency is leading the investigation into the ambush of the officers in Florence back on October 3, gave an update on what he's calling one of the worst crimes he's seen in over 30 plus years in law enforcement.
"It's something I never want to see again," Lott said.
The suspect in the shooting, 74-year-old Frederick Hopkins, is facing with one count of murder and six counts of attempted murder.
Lott said Frederick Hopkins "ambushed" three Florence County Sheriff's deputies and four Florence Police officers in front of his home in the Vintage Place neighborhood in Florence on October 3. The shooting killed 52-year-old Sgt. Terrence Carraway of the Florence Police Department. The other six officers had various degrees of injuries.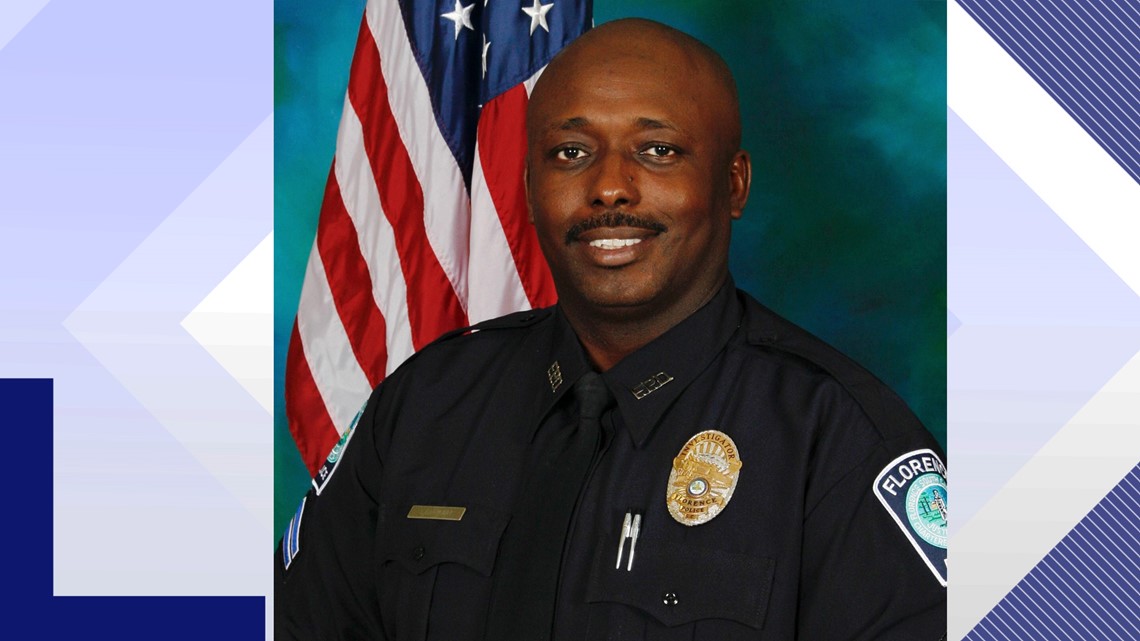 Lott said it took 13 days to process what he's described as a "massive" crime scene, which Lott estimated was six blocks long and 100 yards wide. Officers also had to search every inch of the Hopkins' home, which is about 6,500 square feet.
Lott said when they searched the home, they found two military-style assault rifles and a handgun which they believed were used in the shooting. But when officers keep looking, they found 126 additional guns inside the residence.
The sheriff said Frederick Hopkins knew the officers were coming, and was waiting for them.
"Just going inside the house was chilling," Lott said. "Seeing how it was all set up. The officers had no chance whatsoever."
The number of shots right now is an estimate, Lott said, and could change as the investigation continues.
Four of the other injured officers remain in the hospital. Two were released two days after the shooting.
"We still need prayers," Lott said. "I'm asking everyone hearing this to remember these officers."
The injured officers were identified as the following:
Officers Brian Hart - Florence Police Department
Officer Travis Scott - Florence Police Department
Officer Scott Williamson - Florence Police Department
Deputy Arie Davis - Florence County Sheriff's Office
Investigator Sarah Miller - Florence County Sheriff's Office
Investigator Farrah Turner - Florence County Sheriff's Office
Lott has said that three Florence County deputies had gone to the home the day of the shooting to interview Frederick Hopkins' son, 28-year-old, Seth Hopkins, about sex assault claims that had been made against the younger man. Lott said those arrangements for the interview had been made in advance, and they were not there to arrest him at that time.
When officers arrived at the door, Frederick Hopkins began firing, according to Lott. He then kept shooting as additional officers responded.
The officers had to be rescued from the scene using an armored vehicle that could shield officers from the gunfire. That process took about 30 minutes. After two hours, Frederick Hopkins surrendered.
Lott was asked to be the lead investigative agency on this case at the request of local officials. The FBI has sent their special response team to help as well.
PHOTOS: SC police officers shot in the line of duty in Florence, SC