GREENSBORO, N.C. (WFMY) -- Greensboro police have arrested a man in connection with a shooting that led to the rescue of a child and lockdown of three schools in the area.
Police arrested Lamonte Gregory Baldwin, 49, who's charged with Assault With a Deadly Weapon with Intent to Kill Inflicting
PHOTOS: Greensboro Police Investigate East Side Drive Shooting
PHOTOS: Greensboro Police Investigate East Side Drive Shooting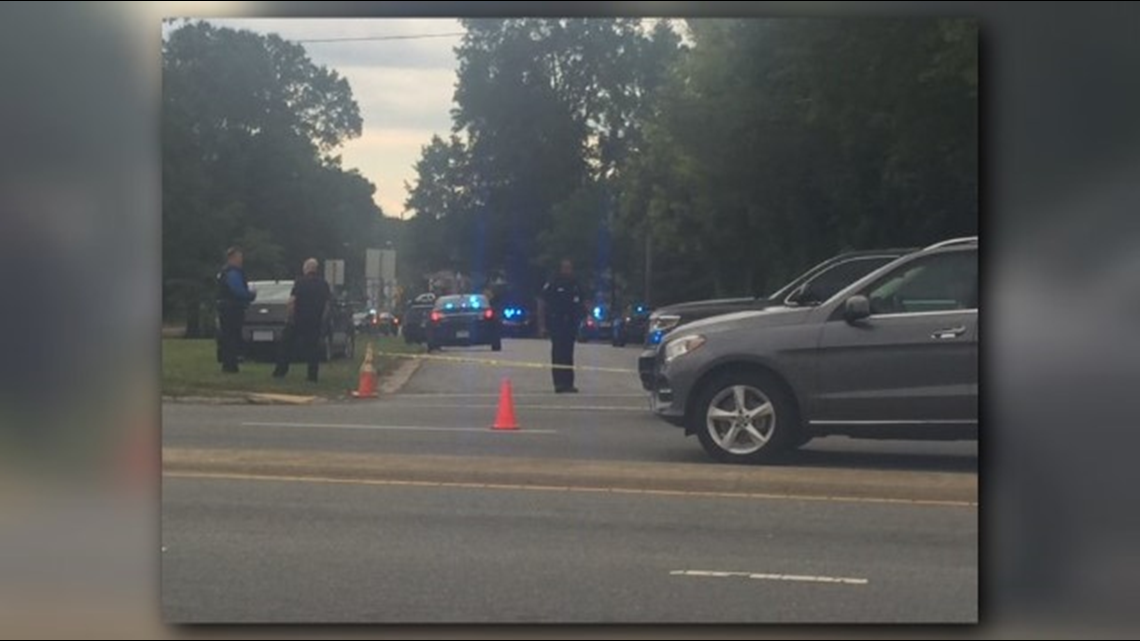 Greensboro police said, it all stems from the shooting Tuesday afternoon around 2:45 p.m. they received a disorderly call about a person in the area of East Side Drive.
When police arrived they found a person with a gunshot wound. They thought the suspect had run to the back of a house on East Side Drive near Gate City Boulevard in Greensboro.
Police discovered a 7-month-old child in the house and activated their special response team. Investigators soon discovered the suspect was not barricaded in the house and went inside to rescue the child safely.
Police also locked down The Academy at Lincoln, Bluford Elementary School, and Dudley High School as a precaution. Those lockdowns were later lifted.
WFMY News 2's Jessica Winters spoke to a resident on East Side Drive who said it was her son who was shot. But she didn't want to talk further about it, saying she needed to rest after the day she had.
A neighbor named Kelvin King said he was home when he heard about three shots.
"It was almost 2:45 and I heard three gunshots," King said. "It sounded like POW POW POW, I thought it was a drive by at first."
King said police told him to stay inside during the investigation for his safety.
"Police said 'go inside and go to the side of the house on this side because if anything goes down if a shooting goes down you'd be more secure on this side of the house' because the other side was closer to where the shooting was."
Baldwin was arrested in Willow Springs, North Carolina. He's also been charged with Possession of a Firearm by a Convicted Felon, Larceny of a Firearm, and Discharging a Firearm into an Occupied Vehicle all in relation to the incident. He has also been served with outstanding Orders for Arrest in a separate incident for Resist, Delay and Obstruct a Public Official, Intoxicated and Disruptive in Public and Possession of Drug Paraphernalia.
Follow WFMY News 2 on Facebook and Twitter
► Make it easy to keep up to date with more stories like this. Download the WFMY News 2 App: Apple Users, Android Users