GREENSBORO, N.C. — Three men have been charged after shots were fired at officers who were trying to serve a warrant at Avenue Apartments on West Friendly Avenue Friday. Police also say they have a 14-year-old in custody in relation to the incident.
Police say as a result of the search warrant executed in the 5900 block of W. Friendly Ave, Patrick Clegg, 19, of Greensboro, and Andrell Edwards, 21, of Greensboro, was charged with Robbery with a Dangerous Weapon and Conspiracy to Commit Robbery with a Dangerous Weapon.
Michael Campbell, 20, of Greensboro, was also charged with seven counts of Assault on a Law Enforcement Officer with a Firearm and one count of Assault on a Government Official. Also taken into custody was a 14-year-old, police say.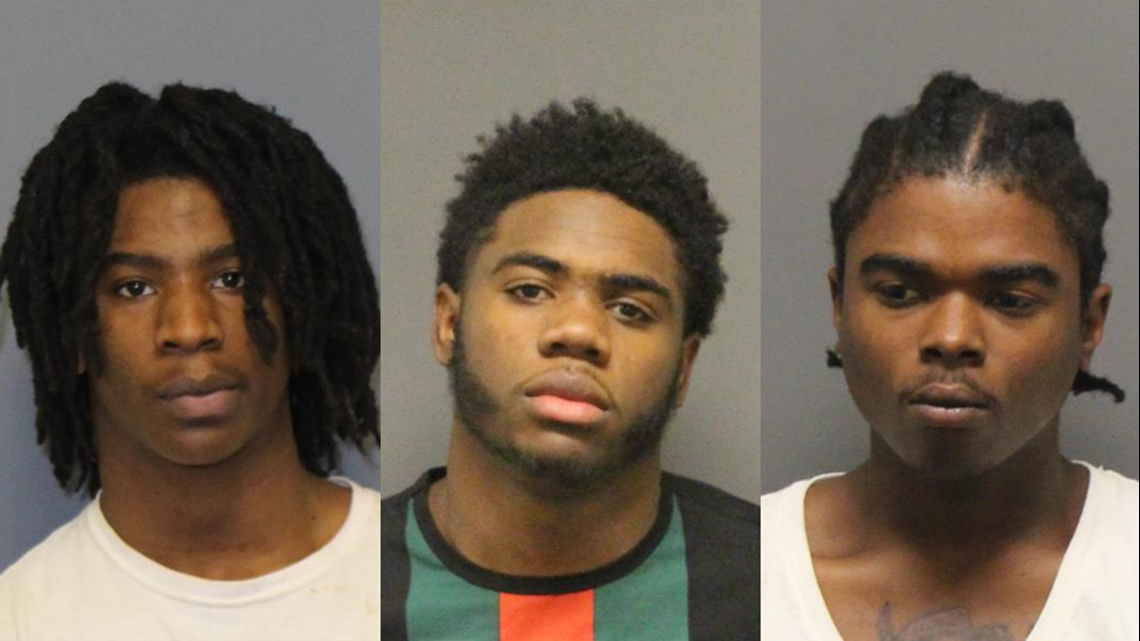 Due to the current investigation, detectives are reviewing additional robberies in Greensboro and other jurisdictions and are seeking additional suspects involved in the commission of these robberies.
Shots fired at police as they tried to serve a warrant
Stay connected to local, national and breaking news: Download the new WFMY News 2 app.
►Text the word APP to 336-379-5775
►For the latest weather conditions and forecast text the word WEATHER to 336-379-5775
►For traffic alerts text the word TRAFFIC to 336-379-5775