Woman stabbed 133 times, stuffed in mattress in NC apartment | Family fights for justice two years later
Mary Collins' body was wrapped in Saran Wrap and duct tape. The suspects reportedly used dish soap and pumpkin spice shower gel to help mask the smell of her body.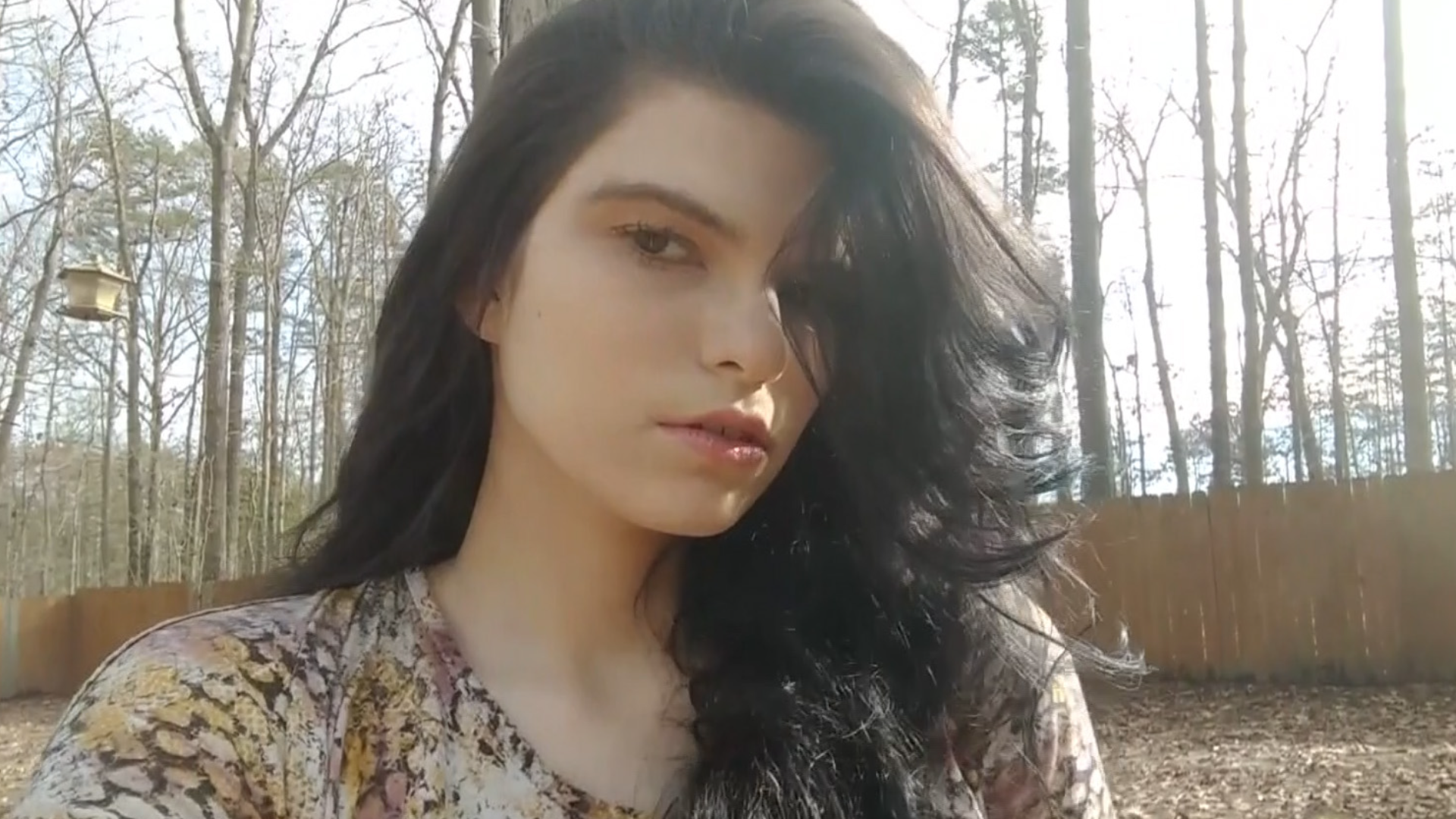 Reporter's Notebook
:
Michelle Boudin shares why this is important to cover
For better or worse, much of my time on the job has been spent as a crime reporter. Covering crime is never easy. You're often there on the worst day of someone's life. But there are some stories where you can do some actual good by telling a specific story. That's always the hope, but it's not always the case.
There's no denying our society is obsessed with true crime. Lots of people I know are obsessed with binging crime documentaries. I'm not like most people. I avoid those shows at all costs because I know there are real people and real suffering at the heart of those stories.
In recent years, I've shied away from the cold-case news stories I used to get assigned to at work. I try to avoid covering crime in general, and as a veteran reporter, I'm lucky to have the choice to do that.
But about six months ago, Mia Alderman reached out to me. Her granddaughter Mary Collins was murdered in one of the most horrific cases I've ever covered. Coleman was Collins' guardian and raised her. Then, during the week of the COVID-19 lockdowns in March 2020, Collins disappeared.
The case is so unusual, shocking and bizarre that if it had happened any other time in recent history, I firmly believe the national media would have descended on Charlotte to cover it.
Instead, Collins' murder and all the horrifying facts attached to it largely went unreported. Alderman wanted to change that. She wanted people to know who Collins was, what happened to her and the fact the four people charged in the case still haven't been held accountable. One even managed to bond out.
We're telling Collins' story not because of the salacious details that will surely grab people's attention, though there are plenty. We decided to tell her story because her family wants it to be told.
Collins was just 20 years old and, by all accounts, was lovely, gracious and kind. In fact, innocent is the word her elementary school principal used to describe her. The words vulnerable and sweet came up over and over again when we talked to others who knew Collins.
We've tried to help people get to know Collins – not just the way she died – but who she was, and how she lived. Those who knew her said she always saw the best in people. We hope you see that, too.
Who was Mary Collins?
:
'She was just such a sweet person'
Police call it one of the most shocking crimes they've seen in Charlotte, but so many people haven't heard about it.
Mary Collins was just 20 years old. Everyone describes her as sweet, kind and innocent.
"She had such a light about her," Collins' aunt Kara Williams shared. "She was loving and silly."
Collins' elementary school principal Caroline Horne remembers the little girl who always wanted to hug her in the halls.
"I thought she was a beautiful girl," Horne said. "She just had an innocence about her."
That's why the appalling nature of her death is so difficult for so many to understand.
"It's just so hard to believe this happened to somebody so sweet and innocent," Williams said.
Collins was born with a rare genetic disorder that made life challenging for her.
"She actually really had the mentality of a 14-, 15-year-old, and she had a severe speech impediment," Williams explained.
She struggled with simple tasks like counting change or navigating her own neighborhood, but she always saw the best in people.
"She was just such a sweet person that she expected everybody was like that, and so she was very vulnerable and very easily manipulated," Williams admitted.
What happened to Mary Collins?
:
'They tortured her and let her bleed to death'
On March 28, 2020 – at the start of the statewide COVID-19 lockdown – police said Kelly Lavery and Lavi Pham lured Collins to their NoDa apartment. The couple sent an Uber because Collins didn't know how to drive.
Pham and Collins had been friends in high school and briefly dated. Pham was now dating and living with Lavery.
"She thought she was going to hang out with friends, and they took her whole life away," Williams said.
(Warning: This story contains graphic details)
Police believe Lavery, Pham and their friend Jimmy Salerno brutally attacked Collins. The autopsy reports show she was stabbed more than 133 times.
"They tortured her and let her bleed to death and die and put her in the mattress and were hoping to dispose of the mattress with her body in there," Williams said.
Police said Salerno called a fourth person, then 18-year-old America Diehl, whom he'd recently met on the online dating app Tinder to help clean up after the crime. Search warrants show Cascade dish detergent and pumpkin spice shower gel had reportedly been used to mask the smell of Collins' body.
According to the warrants, the four of them wrapped Saran Wrap and duct tape around Collins' body and hid her in a mattress.
During a bond hearing for Diehl, attorneys argued she should be out on bond claiming she was forced into helping hide the body and that Lavery was actually the one in charge.
"She described Kelly – the co-defendant – in her words: 'the ring leader' and that Kelly was giving orders to everyone else as far as what should be done."
Looking for Mary Collins
:
Missing persons report filed after a day-and-a-half
Collins' lived with her grandmother at the time, who had tracked her phone to the NoDa apartment. When Collins didn't come home on March 30, her grandmother filed a missing persons report with CMPD.
Her family believes Lavery and Pham got Collins sushi in the hours before they killed her and then posted a video of the three of them together to make it seem like Collins was fine. Her family believes it is the last video of Collins before she was killed.
Collins' family maintains Lavery was a jealous, mean-girl type and insists Lavery had been bullying Collins on social media for months. They say they saw awful comments on Facebook.
"Like 'Eww, nobody would want you,' 'if I were you, I would want to disappear as soon as possible'," Williams shared.
Mary Collins' body missed by police
:
'They were shocked at how well she was concealed'
Warrants say after the crime was committed, Salerno told a friend he had been at a party with Collins and that Lavery and Pham tied her up, beat her in a bathtub and later hid her body in a mattress and were planning to burn the mattress.
That witness went to the police. The police then went to the NoDa apartment where they say Pham agreed to let them do a search, even walking the detectives to the master bedroom. The detectives reportedly lifted the mattress but somehow did not find Collins' wrapped up body still concealed there.
But two days after the initial consent search, that witness and a second witness went down to CMPD headquarters to talk to police, insisting Collins' body was still in the mattress. This time around, detectives went in with a search warrant, leaving neighbors at the upscale NoDa apartment complex shocked.
Crum said after a more thorough search, they found Collins' body.
"The way everything played out, it wasn't obvious," Crum recalled. "Even my folks, when they went back with the search warrant, they were shocked at how well she was concealed. We, ultimately, had to open up the mattress in order to find her. She was fully concealed inside the mattress."
On April 5, three days after the initial witness came forward, Pham and Lavery were arrested at their home. Lavery was reportedly passed out to the point where police had to rouse her in order to arrest her.
Salerno was arrested at his University area home that same day.
Diehl, however, had fled to Colorado and wasn't arrested until June 2, 2020. She was later extradited to Charlotte.
Police charged Pham, Lavery and Salerno with kidnapping, murder and concealing a death. Diehl faces charges of accessory after the fact and concealing a death.
Still inconceivable
:
'It's so horrible, so horrible'
Collins' aunt Kara Williams struggles to understand how this could have happened.
"I think that they're evil," Williams stated. "I think that they are what evil looks like. They tortured her. They stabbed her over 100 times, and then, they hid her in their mattress. To know that this happened to Mary, who I just know was so excited to hang out with some friends, and I just can't imagine when they started to turn on her, the fear and confusion she was feeling, and then just to think what she went through, it's so horrible, so horrible. The hardest thing is thinking about the torturing Mary went through, and that she's gone, and we don't get her back, and I can't take any of that pain away from her that she experienced."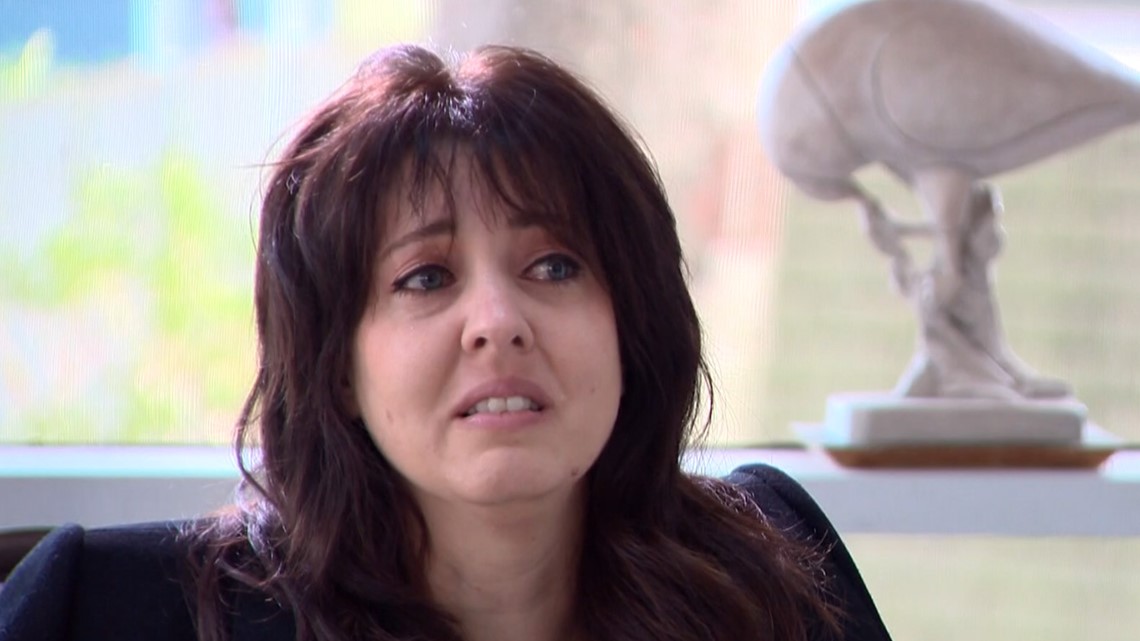 Pham, Lavery and Salerno are all in jail awaiting trial. No trial date has been set at this time.
Diehl bonded out of jail and is reportedly living with her family in Clover, South Carolina, awaiting her trial.