YOUNGTOWN, Ariz. — Maricopa County Sheriff's deputies arrested a man allegedly captured on video chasing a woman and forcing her into a truck at a Youngtown car wash.
Alfredo Espinoza, 41, was arrested and booked on one count of assault, according to the sheriff's office.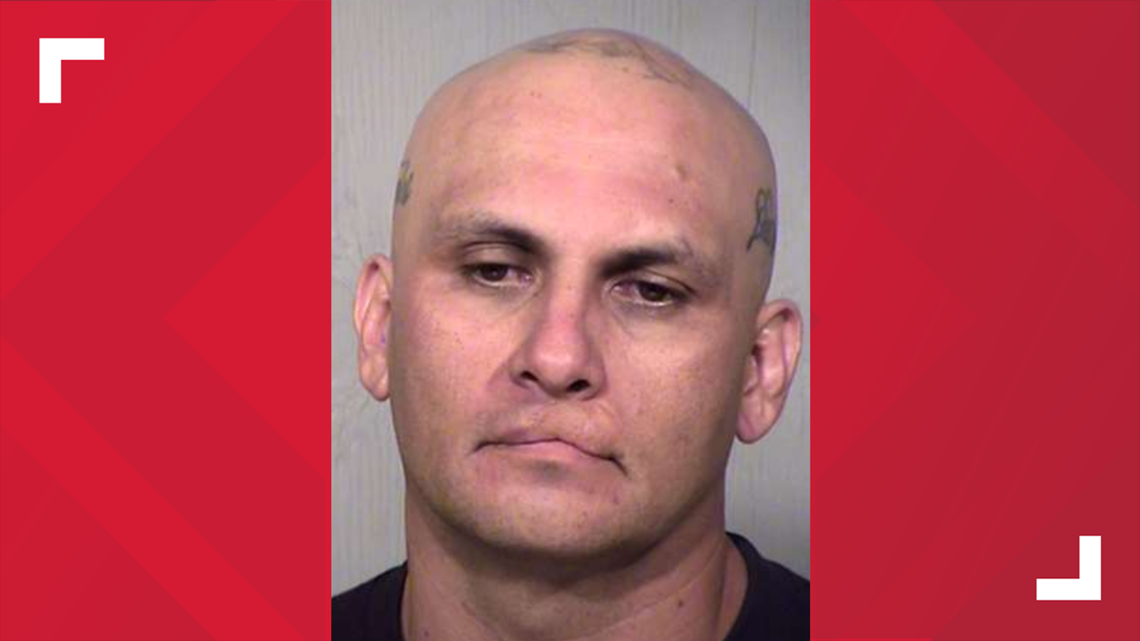 He was located in Wickenburg, Arizona late Monday evening.
The woman seen in the video being grabbed by her hair and walked toward the truck is Espinoza's girlfriend, according to court documents.
The woman told police she and Espinoza had been together for about six months and that they lived together in a motel room in Wickenburg.
Court documents say the couple drank "a couple of mixed drinks" at dinner and later went to a strip club, where the woman said she drank six shots of tequila.
While at the strip club, the woman got into a fight with another female patron after the other woman allegedly groped Espinoza, the court paperwork says.
The woman told police she and Espinoza then left in their truck and started arguing about what happened at the strip club.
Court documents say the woman left the truck during the argument because she wanted to "cool off." But she told police Espinoza followed her and "guided" her back to the truck.
According to court documents, the woman says she was not forced into the truck because she was "willing to go."
However, surveillance video shows her running from Espinoza and backing up against a wall before he grabs her by the hair and pushes her into the passenger seat of the truck.
The woman told police the couple then drove back to their motel room. She denied being hit by Espinoza, court documents say.
She also told police she was not taken against her will and did not ever believe she was in danger.
Based on what investigators saw in the video, Espinoza was booked into the Fourth Avenue Jail on an assault charge.