GASTONIA, N.C. — A body believed to be 6-year-old, Maddox Ritch has been found according to Gastonia Police.
THURSDAY: MADDOX'S BODY FOUND
The FBI announced the boy was found around 1 p.m. in Gastonia.
BODY DISCOVERY DETAILS
Maddox's body was found Thursday around 1:00 p.m. in a creek near Marietta Street and Old Dallas Highway in Gastonia.
Gastonia Police Chief Robert Helton was emotional talking about the discovery saying, "Our community is heartbroken," Chief Helton said. "This is not the end we had hoped for."
RELATED: 'Investigation is not over' | FBI seeking answers after finding body believed to be Maddox Ritch
About 180 searchers came out to help find the missing boy Thursday, according to Gastonia Fire Chief Phil Welch. Like Helton, Welch said Thursday was a very sad day.
"There is no sense of accomplishment today," Welch said. "There's grieving."
Maddox's parents have been notified of the discovery by law enforcement. Identification of the body will be done by the medical examiner's office, Gastonia Police said.
FBI Supervisor Jason Kaplan said it is too early in the investigation whether foul play factored into Ritch's disappearance.
"The investigation is not over," Kaplan said. "In law enforcement, we will not take anything for granted, a lot of people have lost sleep."
Kaplan added there are many unanswered questions -- like where Maddox Ritch was, the direction of where he took off from his father and if any crimes were committed -- in the investigation.
Kaplan said the FBI still needs the public's help in gathering more information.
"We still want to hear from the others," Kaplan said. "Please call the tip line."
ABOUT MADDOX RITCH'S DISAPPEARANCE
Maddox Ritch who has autism and is nonverbal disappeared Saturday from Rankin Park in Gastonia. He was last seen wearing an orange shirt that reads, "I'M THE MAN" and sandal-like shoes with closed toes.
PHOTOS: Maddox Ritch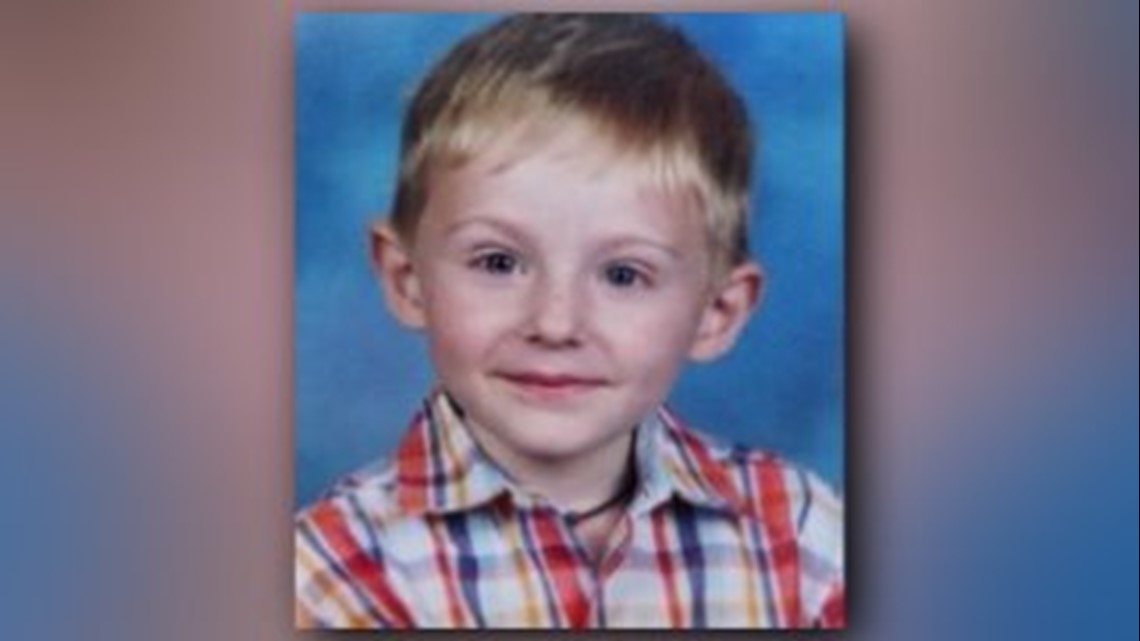 WHO WAS LAST SEEN WITH MADDOX?
Prior to his disappearance, Maddox was last seen with his father and another adult at the Park in Gastonia.
MADDOX RITCH'S FATHER TALKS FOR FIRST TIME
RELATED | 'I Just Want to Hold Him' | Father of Missing NC 6-year-old Maddox Ritch
Ian Ritch said, "It's torture, it's torture. I just want my little boy back home. I want to know he's safe. I want to give him a big hug and know that he's safe."
Maddox's father spoke Wednesday during a news conference.
He said Maddox ran out ahead of him while he was walking with a friend at the park.
"He likes running and I couldn't catch up with him. I feel guilty for letting him get so far ahead of me."
He also said he has diabetes and neuropathy which leads to problems with him running after Maddox.
He said he wished he would have called 911 earlier, than waiting an hour but he, his friend, and park workers were searching for Maddox all during that time.
Ritch said while waiting to find Maddox, "It's been torture. I'm not eating or sleeping."
When asked what he would say to Maddox if he could hear him right now, he said, "I would say, Maddox, M-A-D-D-OX I love you buddy."
MADDOX'S MOTHER SPEAKS FOR FIRST TIME
"I just want my baby home, please, whatever you can do. Maddox is my whole world and my reason for living. He's mama's boy," said Carrie Ritch who just wants her boy back home in her arms.
►RELATED: Mom's tearful plea for missing son
"His smile is so contagious, and his laughter is so precious."
Ritch also thanked those who had reached out to her during this difficult time and urged anyone with information to call the tip line at 704-869-1075.
REWARD FOR INFORMATION
The FBI is now offering a $10,000 reward for information that could help find Maddox.
TIMELINE
SATURDAY
Maddox disappeared Saturday afternoon from Rankin Lake Park in Gastonia beginning search efforts
Last seen at the park with his father and another adult
Revealed Maddox has special needs
SUNDAY
Revealed Maddox has autism and is nonverbal
FBI arrived Sunday and joined the search to find Maddox
Specially-trained teams that are focused on finding missing children, known as the Child Abduction Rapid Deployment Team (CARD), a group that's deployed across the country arrive to help find Maddox.
Search efforts continue to find Maddox
MONDAY
Police reveal both parents are cooperating and that neither parent has been named a suspect, but detectives are keeping all options on the table, including foul play.
More than two dozen agencies team up in a desperate search to find Maddox
Dumpsters and lakes added to the search efforts to find Maddox
Gastonia Police release a missing child poster with new tip line number, 704-869-1075
Investigators asking anyone who was at Rankin Lake Park on Saturday to call tip line number, 704-869-1075.
Maddox's mother and father recorded messages for searchers to play as they looked for Maddox in the hopes that he would respond.
Search expanded about two miles around the lake and used drones to fly over the area
Draining the lack back so searchers can view the shoreline
Taking K9, specialty dogs, around the lake to search for Maddox
Police urge anyone who lives near the park to search the areas around their own homes where a child might hide
Police urge anyone near the area to search their sheds, barns, and wooded areas and instruct you to call police if you find anything out of the ordinary
More than 80 leads developed by Monday
FBI agents show pictures to the media of the shirt and shoes Maddox was wearing
TUESDAY
More than 150 leads develop by Tuesday
260 law enforcement investigators and analysts searching for Maddox
FBI offers $10,000 reward for information
Police want to question professional photographer at park taking pictures of children
Ritch's mother Carrie speaks out for the first time and urges anyone with information to call the tip line, 704-869-1075.
More than 100 interviews conducted
Investigators have combed surveillance footage
Police/FBI have searched thousands of acres by land on ATV and boat
Dive teams and sonar boats are helping search lakes, ponds
Drone teams are helping with the search
WEDNESDAY
Search enters day five
Search different today compared to other days using an "Evidence Grid Search" method
Maddox's father Ian spoke during a news conference
911 call released
Police want to hear from someone in a white pickup truck loading a silver kayak wearing a camouflage hat
Police also want to speak to a jogger who was in the area
Investigators have spoken to a photographer who was in the area taken photos of children
67 more investigators, agents, analysts, searchers added to the case
A total of 330 people now involved searching for Maddox
Received 250 leads as of Wednesday
Search efforts today include helicopters, airplanes, drone teams
Drone teams worked throughout the night Tuesday into Wednesday morning
Crews still searching water and draining the lake once again
A lot more FBI, SBI added to the search today
Police want to hear from a number of people who were at the park on Saturday. Investigators really want to speak with someone in a white pickup truck loading a silver kayak and wearing a camouflage hat. They also want to talk with a jogger who was in the area. On Wednesday they wanted to speak with a photographer who was taken pictures of children in the park. They have spoken with the photographer and their family.
TIP LINE NUMBER
If you have any information call the tip line 704-869-1075.
WHY AMBER ALERT NOT ISSUED
An Amber Alert was not issued for Maddox because his disappearance does not fit the criteria, according to Jason Kaplan, Federal Bureau of Investigation (FBI) supervisor.
►RELATED: Why an AMBER Alert has not been issued for missing boy in Gastonia
Follow WFMY News 2 on Facebook and Twitter
► Make it easy to keep up to date with more stories like this. Download the WFMY News 2 App: Apple Users, Android Users