WINSTON-SALEM, N.C. — Winston-Salem Police have made more arrests in the shooting death of 17-year-old, Jumil Dewann Robertson.
Police say Kelly Roman-Marin, 20, is charged with murder. As part of the investigation, he was already jailed for possession of stolen property and discharging a firearm into a house on South Broad Street. He remains in custody at the Forsyth County Detention Center under no bond allowed.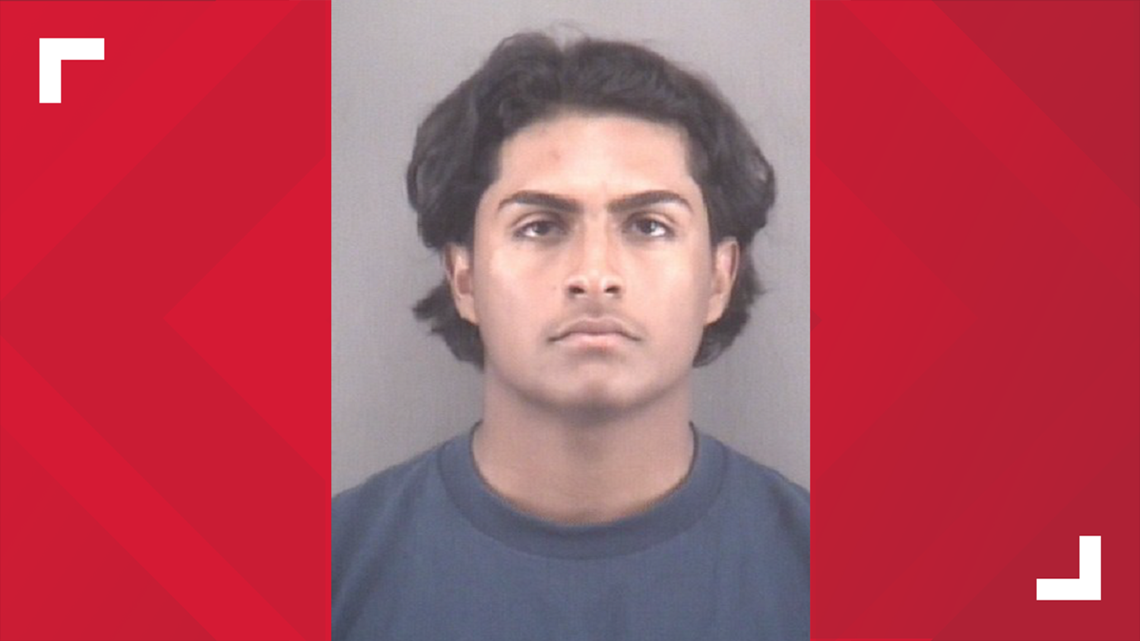 Police also arrested Francisco Javier Dominguez-Bautista, 18, and charged him with murder and shooting into a home. He's also in jail under no bond.
On Wednesday night, police arrested Jose Noyola Toledo, 17, and Manuel Mejia Jimenez, 17, also both charged in Robertson's murder.
Robertson, a Glenn High School student, was killed Thursday, October 17. He was found on the side of Argonne Boulevard with a gunshot wound around 10:30 p.m. EMS crews tried to save him but were unsuccessful. Investigators determined that after he was shot, the gunmen ran away.
On Friday, Oct. 18, detectives found out that a gun fired at the scene of the murder was also used in another crime earlier around 10:14 p.m. on Broad Street. Several shots were fired into the house which had several people inside, however, no injuries were reported.
Police have since determined Robertson's murder was not in connection with the shooting on Broad Street.
Police have made another arrest for the Broad Street shooting that included a 16-year-old who's charged with Discharging a Firearm into an Occupied Dwelling.
Winston-Salem Forsyth County Schools say Roman-Marin, Dominguez-Bautista, and Toledo are all former students of Glenn High School.