GREENSBORO, N.C. -- Suicide isn't something that most people want to talk about, but Greensboro Day students are starting the conversation, in order to help fellow students.
This fall, all Greensboro Day School freshmen went through Question Persuade and Refer (QPR) Gatekeeper training, or suicide prevention training.
Related: What actually happens when you call the National Suicide Prevention Lifeline
The national program is used in high schools across the country and Greensboro Day School is the first school in Guilford County to offer this program. The training was supported by grant money.
PHOTOS: Greensboro Day Students Train in Suicide Prevention
PHOTOS: Greensboro Day Students Train in Suicide Prevention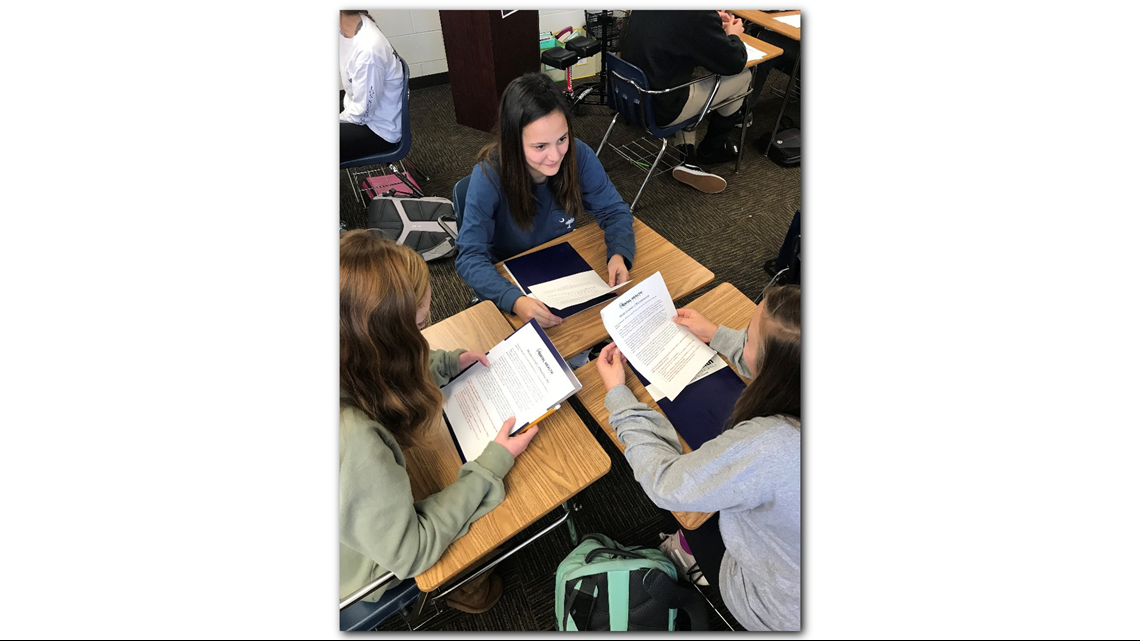 The course was taught by Mental Health Greensboro. QPR is a research based program that helps reduce the risk of suicide.
The research shows that teens are often some of the first people to notice warning signs in friends, but may not be equipped with tools or know how to respond.
Related: Suicide prevention experts: What you say (and don't say) could save a life
Donna Shelton, Executive Director of Mental Health Greensboro said, "We recognize that teens talk to teens, and QPR gives them the tools they need to talk honestly about suicide and how to get help. Open communication is a crucial first step to recognizing another's pain and offering hopeful alternatives."
Related: Suicide prevention: Here's how to get help
All Greensboro Day School freshmen are enrolled in Health and Wellness, which focuses on student's physical, mental, social, emotional, and spiritual well-being. In addition to suicide prevention training, all students became CPR certified.
Resources
National Suicide Prevention Lifeline: 1-800-273-TALK (8255)
American Foundation of Suicide Prevention
American Association of Suicidology
National Institutes of Health: Suicide Prevention
Follow WFMY News 2 on Facebook and Twitter
► Make it easy to keep up to date with more stories like this. Download the WFMY News 2 App: Apple Users, Android Users