The visit was part of her Fight For Our Freedoms college tour. NC A&T was the vice president's second stop out of more than a dozen colleges – all aimed at getting young people more involved in politics.
Vice President Harris focused on key topics like reproductive rights, gun safety, climate concerns, and more.
UNCG Political Science Professor Thom Little said Harris' visit to NC A&T emphasizes our state's importance in the 2024 election.
"Biden can't win this election unless he gets high turnout among African Americans. Particularly, African American women. So, coming to an HBCU – particularly, one as historic as A&T, sends a message to that community that this is important, and I think those things matter," Little explained.
Thousands of students gathered for the visit, and some got to ask the Vice President their own questions.
Gun Violence
The first question was about gun violence and safety. Harris talked about how her administration has worked to pass gun safety laws, but emphasized that more needs to be done.
"We need the people in Congress to have the courage to act," Harris said. "We need an assault weapons ban. We need universal background checks. We need red flag laws."
Reproductive Rights
The second question was about reproductive rights. Harris mentioned the overturning of Roe v. Wade and its impact on women. She said it's important for people to vote to make their voices heard about reproductive rights.
"One does not have to abandon their faith or deeply-held beliefs to agree the government should not be telling her what to do with her body," Harris said.
Environmental Racism
The last question was about the environment's health and its impact on marginalized communities.
Harris alluded to her earlier comments about the matter, saying, "This extreme climate affects everyone but doesn't affect everyone equally."
She encouraged students to once again, vote to have their voices heard.
Harris' visit to the Triad comes after the top three Republican candidates for the 2024 U.S. presidential election were in Greensboro earlier this year for the North Carolina Republican Convention. Once again, it shows how important our area will be for the upcoming election.
The day in photos: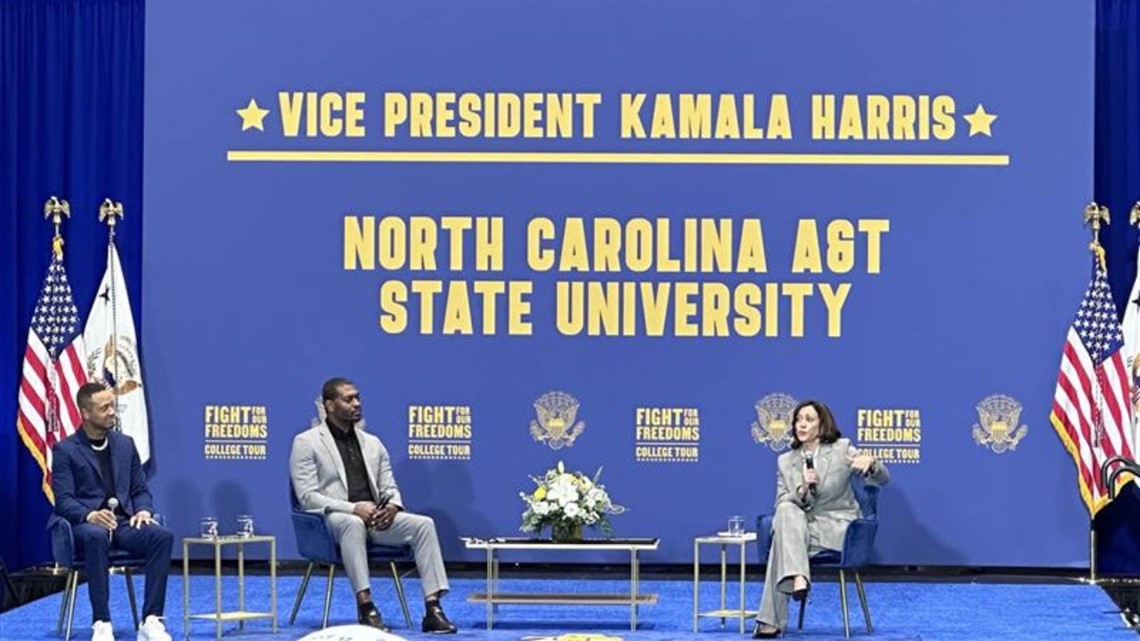 Students pour into the Corbett Sports Center, awaiting the arrival of Vice President Kamala Harris.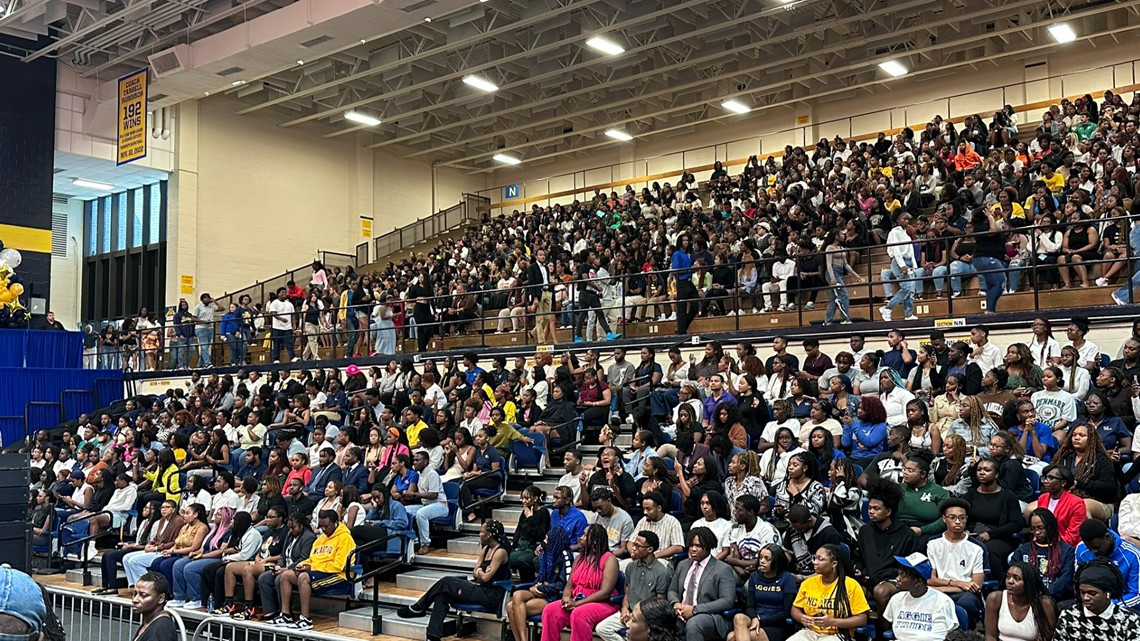 Students preparing for Vice President Kamala Harris' arrival.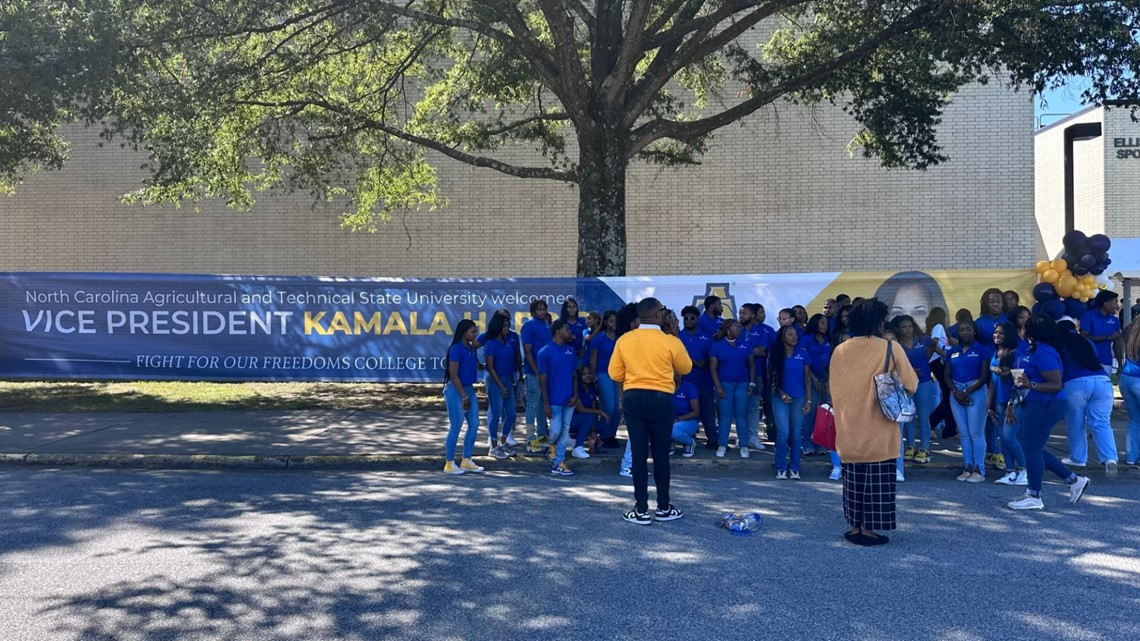 MORE WAYS TO GET WFMY NEWS 2
ADD THE WFMY+ APP TO YOUR STREAMING DEVICE
ROKU: Add the channel from the ROKU store or by searching for WFMY.
Amazon Fire TV: Search for WFMY to find the free app to add to your account. You can also add the app directly to your Fire TV through your Amazon account.