The Randolph County School district is the first in the Triad to vote in favor of sending students grades K-5 back to the classroom full-time.
The board voted in favor of sending elementary school students back starting October 19. The motion passed by a slim margin of 4-3. Some board members voiced concerns about five days being too much, and opted for four instead.
Randolph County Schools is currently operating under Plan B, a blended model of both in-person and remote learning.
Randolph County Schools parent Shannon Bullion, who has both a high schooler and an elementary schooler said her 6-year-old has been struggling.
"She's always done very well academically but she's having a little bit of a difficult time with the progress in reading," said Shannon.
Her 6-year-old daughter McKenna is a first-grader at Hopewell Elementary School. She said she came into this year with a skill for reading at her grade-level, but her mom said she's regressed since then.
"She went from consistently performing at the level she's supposed to, to below that," she said.
"I want to go back to school," McKenna said.
Guilford County Schools is also expecting to make a decision this week on what happens next for its students.
Under that plan, coronavirus data and key indicators, like the positivity rate, hospitalizations and Guilford County cases have to meet certain criteria, according to the district.
The board is voting on the proposal with the timeline below: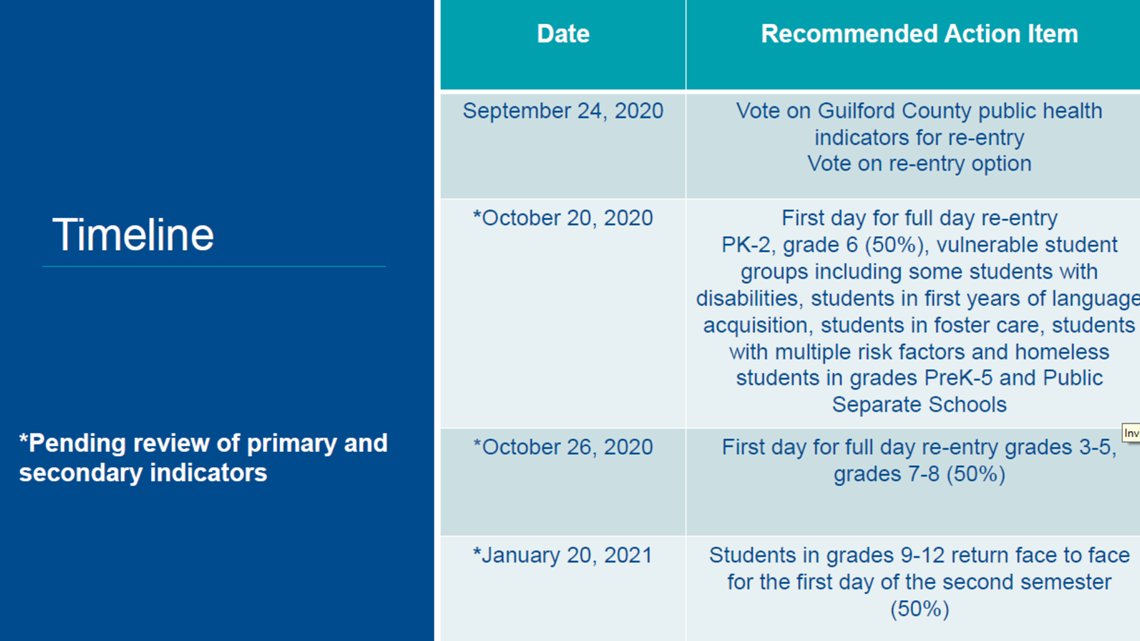 Superintendent Dr. Angela Hairston mentioned the governor's announcement to allow districts to move into Plan A at Thursday's meeting, but said the district isn't prepared to do that as of yet.
"On the heels of the governor's announcement, we cannot recommend Plan A at this time because we're just not prepared to leap from remote learning to Plan A," she said.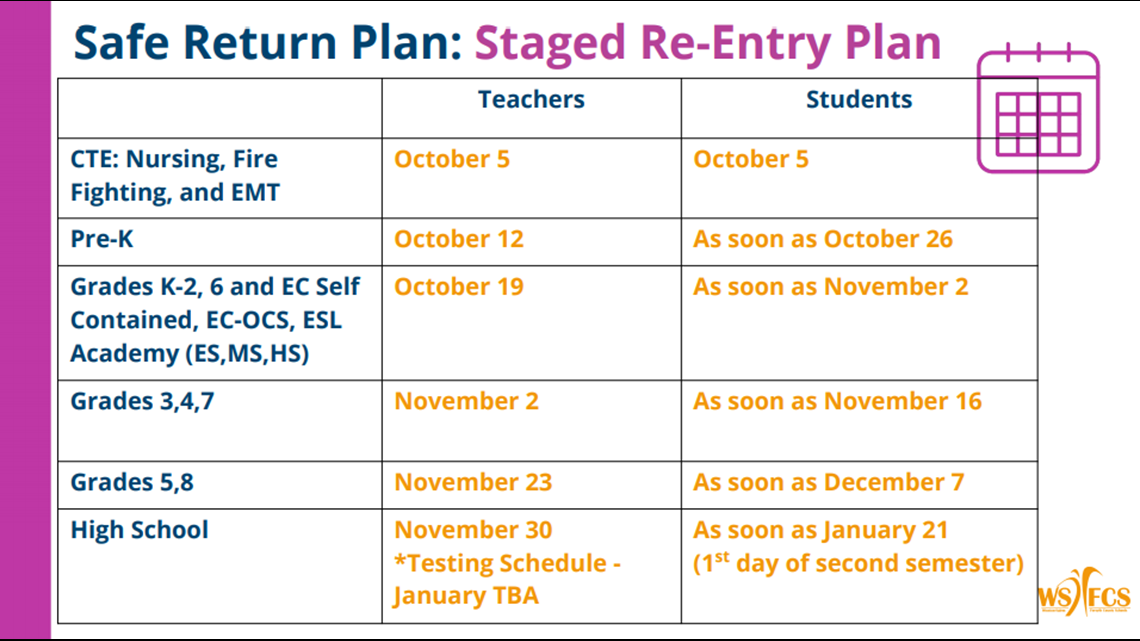 The board will meet virtually again on October 1. Hairston said that the meeting will have a public comment period. A vote is expected on a plan at that meeting.