ASHEBORO, NC – From one sign to over 20,000, an Asheboro teens passion has gone nationwide.
Lucas Hunt is 16-years-old and created the 'Thank You Jesus' movement aimed towards spreading love for Jesus.
"I've always wanted to do something big for God, but I always thought I was too young," explained Hunt. "This way I can reach more people for God than I could ever reach on my own."
Back in 2014 he was in a store with his parents and found a yard sign. He put it on his lawn and soon enough his neighbors wanted one as well. That interest led to the start of a movement in March of 2016.
He created his own sign with three simple words, 'Thank You Jesus'. Now that message is in over 20,000 people's yards in 22 different states.
To put those numbers into perspective, they have around 1,000 new signs planted in yards every 10 days.
According to the movement, "The Thank You Jesus signs are a testament of our gratefulness for Jesus' saving grace. Our goal is to spread this message around the world through our yard signs."
'Thank You Jesus' Signs Started In Asheboro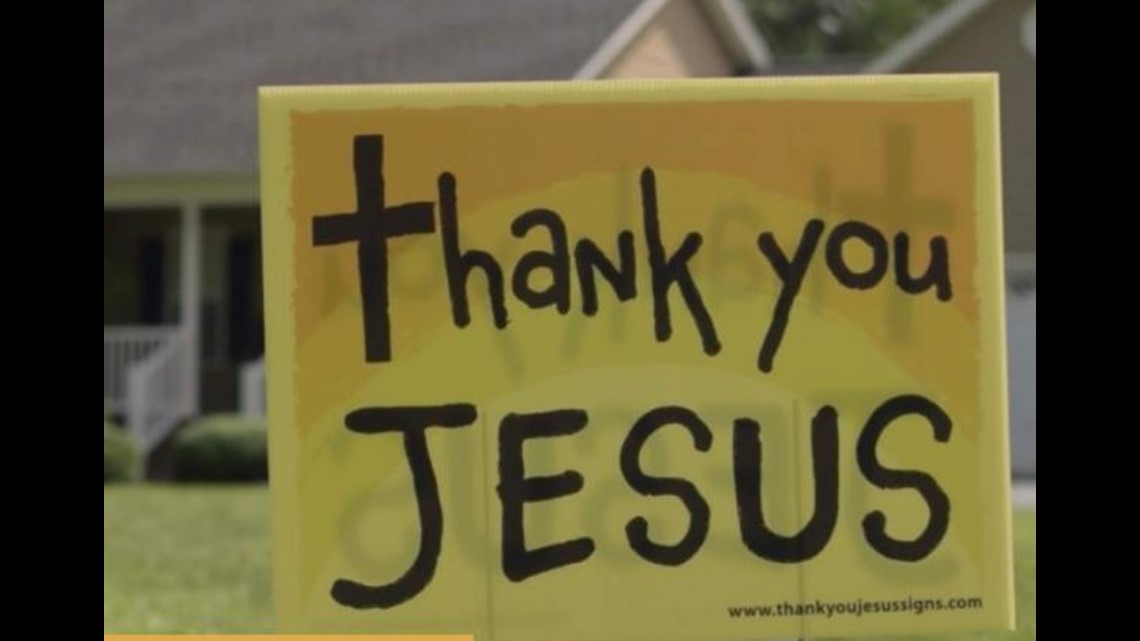 In addition to spreading their message, proceeds from the signs go to the Thank You Jesus Mission, designed to provide grants to churches and non-profits in rural areas of North Carolina. This can be for educational training, food banks, soup kitchens, homeless shelters, and more.
If you want to join the movement visit their website or follow them on Facebook, Twitter, or Instagram.