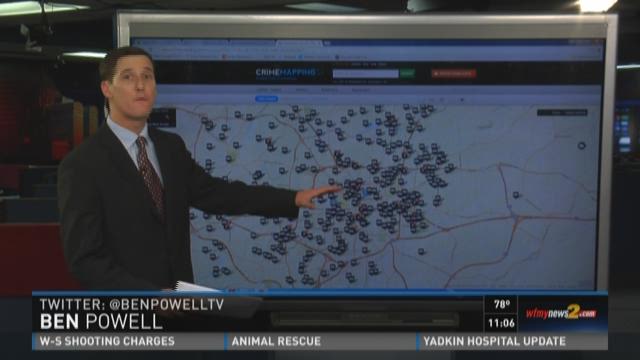 GREENSBORO, NC – Police in Greensboro are issuing a warning that more burglaries happen now than any other time of the year.
GPD says the burglary rate jumps 20% during the summer.
There have been a total of 540 burglaries reported in Greensboro since the beginning of May and they're happening all over the place! Greensboro police say they respond to about 32 burglary calls per week.
However, authorities want you to know that there are ways that you can take charge against the trend.
Newsletters, Facebook posts, and emails -- Bev and Ed Andrews are doing everything they can to prevent repeat of the past. Five years ago, a burglar hit their daughter's house, three miles from their home.
"You think every time when you come home, when you go to bed at night, that somebody or some criminal has walked around in your house and that's a terrible thing," said Ed Andrews. "It takes a long time to get over it."
So, for the last two years, the Andrews have coordinated a community watch for the Old Starmount neighborhood of Greensboro.
"Word gets out on the street among criminals about what are the easy neighborhoods and what are hard neighborhoods," said Ed Andrews.
But community watch is just one way you can take care of your neighborhood.
Nextdoor.com allows you to find people in your neighborhood who are already posting online about what's happening where you live.
Also, many police departments including Greensboro and Winston Salem have online crime maps that update frequently.
"It's not being paranoid it's just that I want to be safe and I want my friends in this neighborhood to be safe," said Bev Andrews.
To view the crime reports that have occurred in your neighborhood, click here.
Another tip to be aware of, if you have windows, try planting thorn bushes underneath to keep criminals from breaking in to your house.
Also, be careful about school related bumper stickers because burglars will know you probably have video games or other electronics in your house that are valuable.