GREENSBORO, N.C. -- A group of people living with Parkinson's disease found their rhythm during a music therapy class.
The class took place at Cone Health Women's Hospital Education Center. The group has been meeting for several years on a regular basis, but this was the first time they've tried music therapy together.
Physical Therapist Amy Marriott says this unique kind of therapy uses music as a tool to help manage some symptoms of Parkinson's Disease such as voice volume, timing of speech, breath support, and movement while playing instruments.
PHOTOS: Music Therapy For Parkinson's Patients
Music Therapy For Parkinson's Patients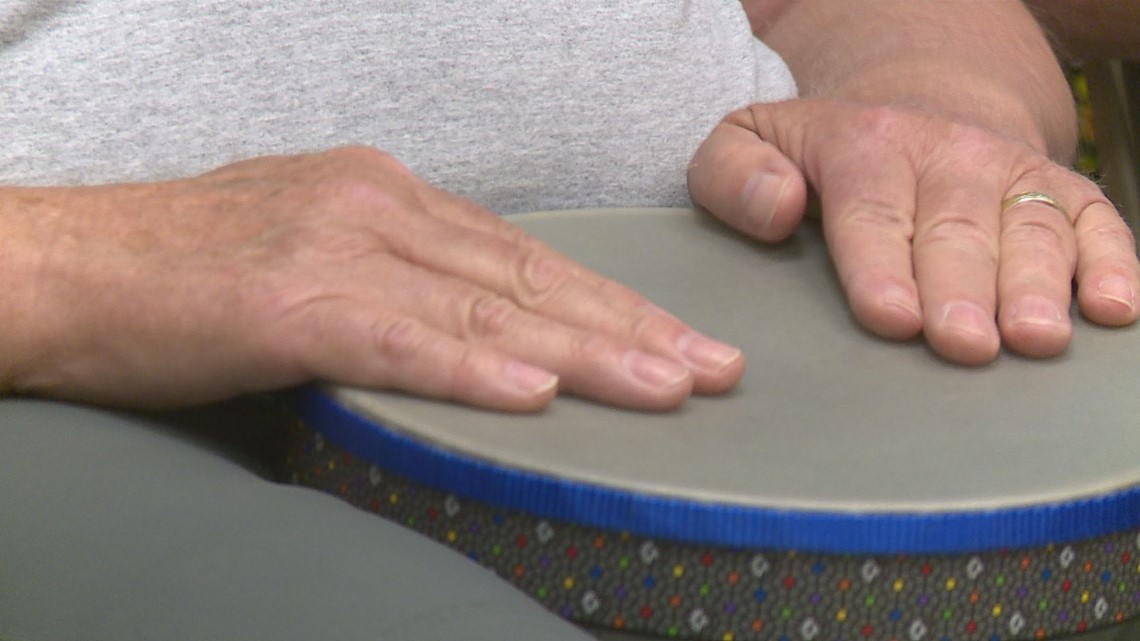 Parkinson's Disease is a progressive disorder of the nervous system that affects motor skills, and some research says music can be helpful for those living with it.
According to the American Parkinson Disease Association, certain types of music can stimulate the production of dopamine and serotonin - two neurotransmitters that are diminished in Parkinson's Disease patients.
One of the participants, Jim, said the opportunity to play instruments was fun and exciting, but can be a bit more challenging for someone with Parkinson's.
"You don't realize how difficult it is to do those simple little exercises and it wears your muscles out," he said.
Click here if you'd like to learn more about the group programs Cone Health offers for people living with Parkinson's.
Follow WFMY News 2 on Facebook and Twitter
► Make it easy to keep up to date with more stories like this. Download the WFMY News 2 App now