WINSTON-SALEM, N.C.-- The NC Board of Cosmetic Art Examiners is clarifying what tools are illegal for pedicures after a Winston-Salem woman's nightmare pedicure went viral.
Tracy Martinez is home recovering from what started as a routine pedicure.
She says she got nicked on her ankle by a tool her nail technician used during a pedicure late June but didn't think anything of it.
The next day she started feeling under the weather.
"I went to drop my daughter off for a test. I went to a local store and I was just sitting in the parking lot on my phone and all of a sudden I just had this crazy chill I was so cold," Martinez said.
She ended up going to the hospital where she was diagnosed with a bacterial infection called cellulitis. Doctors said strep ended up in her bloodstream through the cut on her ankle.
Martinez believes it came from the tool her technician used.
During her two week stay in the hospital, she did some research and found out that callus shavers were illegal in the state. She shared her experience and graphic photos on Facebook to warn others about the dangers of the tool used on her.
By Martinez's description, what was most likely used on her is actually called a foot rasp, which looks like a cheese grater for your foot.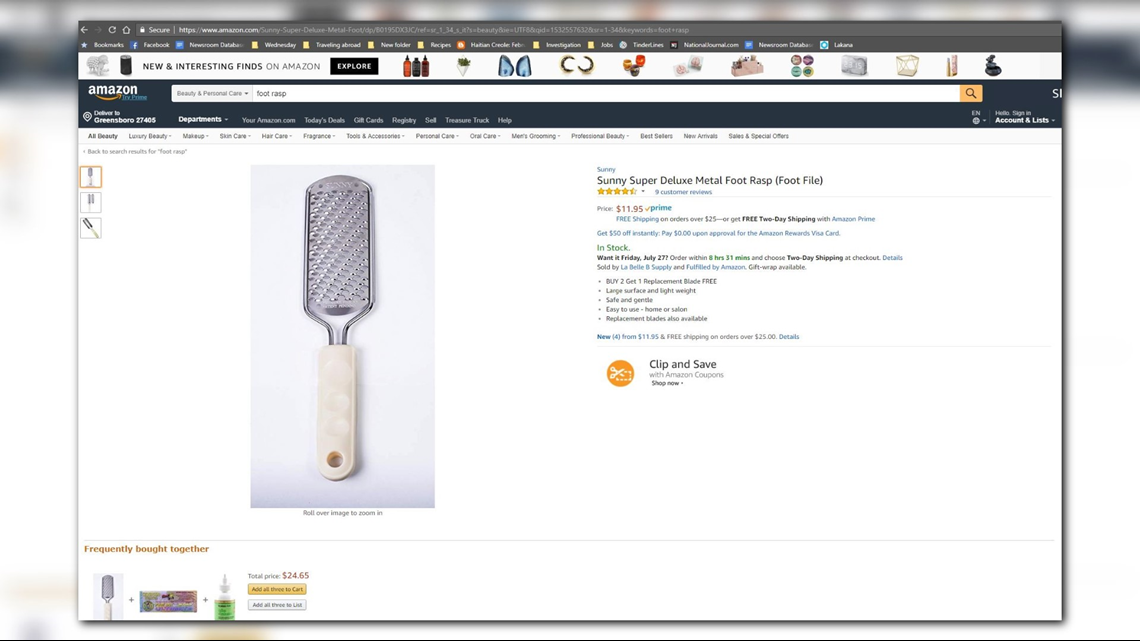 Those are legal to use at salons in NC, but not in every state.
"I thought everything was a callus shaver." Martinez said.
So when she turned to the consumer section on the NC Board of Cosmetic Art Examiners' website and saw callus shavers are prohibited she believed what was used on her was illegal.
A callus shaver is a smaller tool that has a literal razor in it to cut off calluses.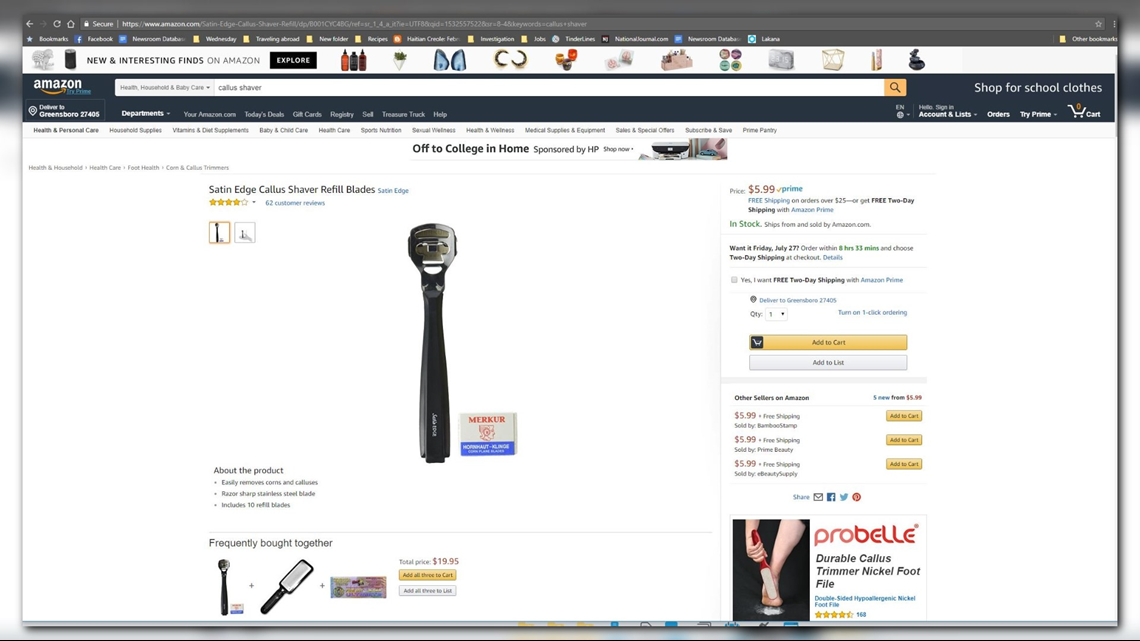 Adding to the confusion was the fact that a Google search for callus shaver yields results for two different looking tools.
After WFMY News 2 started asking questions, the state changed the language on their website. Instead of just saying callus shavers are prohibited for use or possession in North Carolina salons, the section has been expanded for the sake of clarity.
It now says that razor-type callus shavers have been prohibited since 2004. It goes on to say, "In light of the prohibition, many shops have turned to the use of various types of rasps, files, and other abrasive implements for the care and treatment of feet."
Because certain cheese graters look like a microplane foot file, leaders at the board also included a line saying that tools have to be used, "in the manner intended and described or detailed by the implement's manufacturer."
When WFMY News 2's Taheshah Moise suggested to Lynda Elliott, the board's Executive Director that pictures could be helpful to lessen the chance for confusion, Elliott said she would consider adding some.
If want to make a complaint against a salon, you have to do it in writing.
US Postal Mail: Attn: Complaints
1207 Front Street, Suite 110