GREENSBORO, N.C. — You know the Starbucks name, but have you seen the one coffee farm the company owns? It's in Costa Rica.
The Hacienda Alsacia Farm has been in existence since 1970. Starbucks bought in the 2010s. Normally, Starbucks buys beans from coffee farmers, the company is not in the business of farming coffee. While this is a working coffee farm, it is also a research facility to come up with solutions to common coffee farming problems in the hopes of helping coffee farmers around the world.
The coffee farm also includes a Reserve location, which is open-air and absolutely beautiful (did I mention you can sip your coffee overlooking the farm and a waterfall?)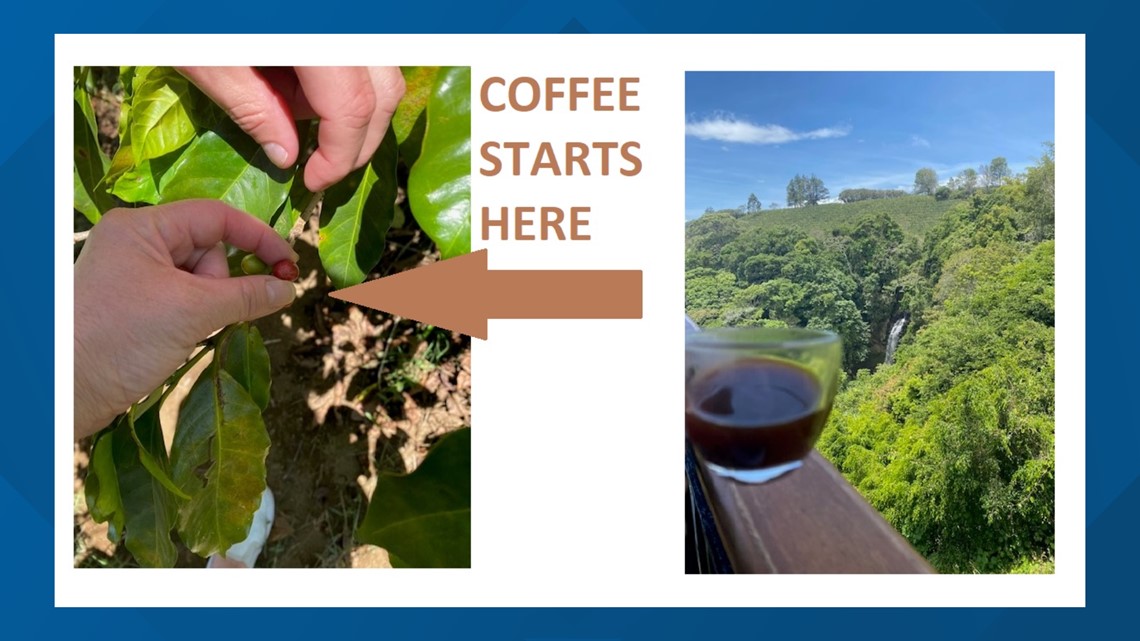 The coffee tour at the farm begins with looking at coffee beans before they become plants. Once the plants are mature, they produce what's called a cherry. It looks like a red berry, but it's not. Much like a cherry-- there is a pit of sorts inside.
Coffee is a painstaking process when it comes to harvesting. All coffee (except for in Brazil) is handpicked. Pickers strap baskets to their bodies and pick the cherries. They fill up 10 to 20 of the baskets a day, each sometimes weighing 25 pounds.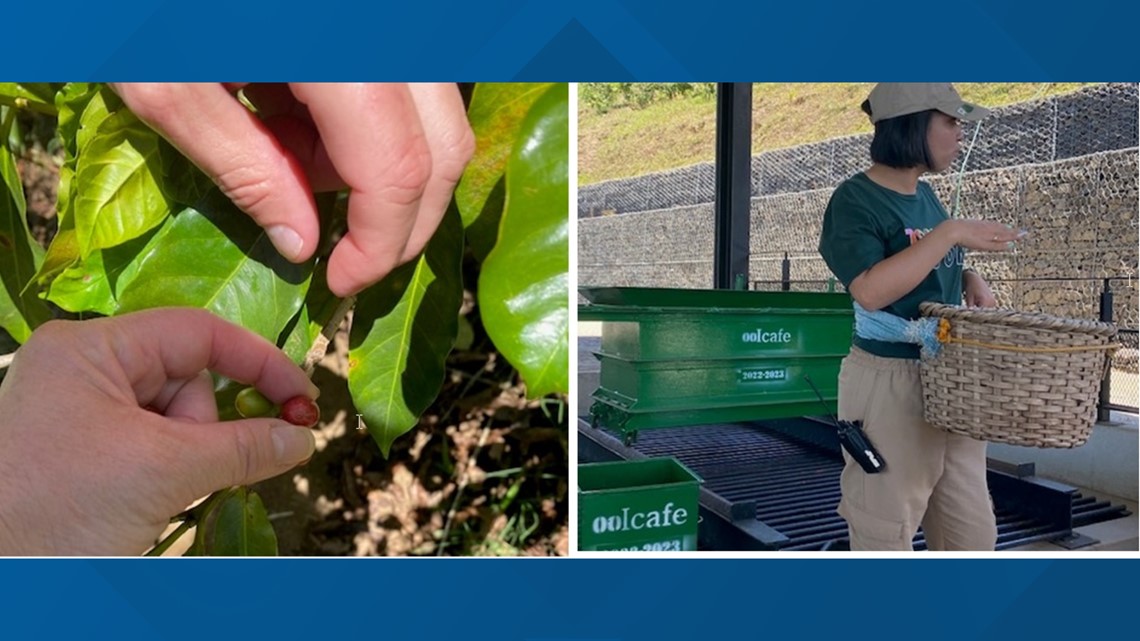 The machines then squeeze the cherries, getting the coffee bean out. The cherry outside is discarded and the bean makes its way through the machines to be cleaned. Then the beans are dried for days, and later the casing comes off.
Finally, you roast the beans. One pop is a light roast, two pops a medium roast, and three pops is a dark roast.