GREENSBORO, N.C. — The NC Cooperative Extension teams up with communities across the state to provide education and technology that enrich the lives, land, and economy of locals.
SOIL TESTS
The NC Cooperative Extension said a soil test is the only accurate way to determine the amount of fertilizer needed for each individual yard. A soil test is a process by which nutrients are chemically removed from the soil and measured for their "plant available content" within the sample. The quantity of nutrients extracted is used to determine the type and amount of fertilizer to be recommended. The pH and acidity of the soil sample are also measured and used to determine if lime is needed and how much. Soil testing is provided by the North Carolina Department of Agriculture and Consumer Services. There is a small fee for each soil sample submitted to the NCDA&CS during December through March, which is the peak season for soil testing in North Carolina. There is no fee for soil samples submitted to the NCDA&CS during the rest of the year (April through November). Samples must be mailed to the NCDA&CS and boxes are available at their main office, 4300 Reedy Creek Road, Raleigh, NC, or at any N.C. Cooperative Extension Center.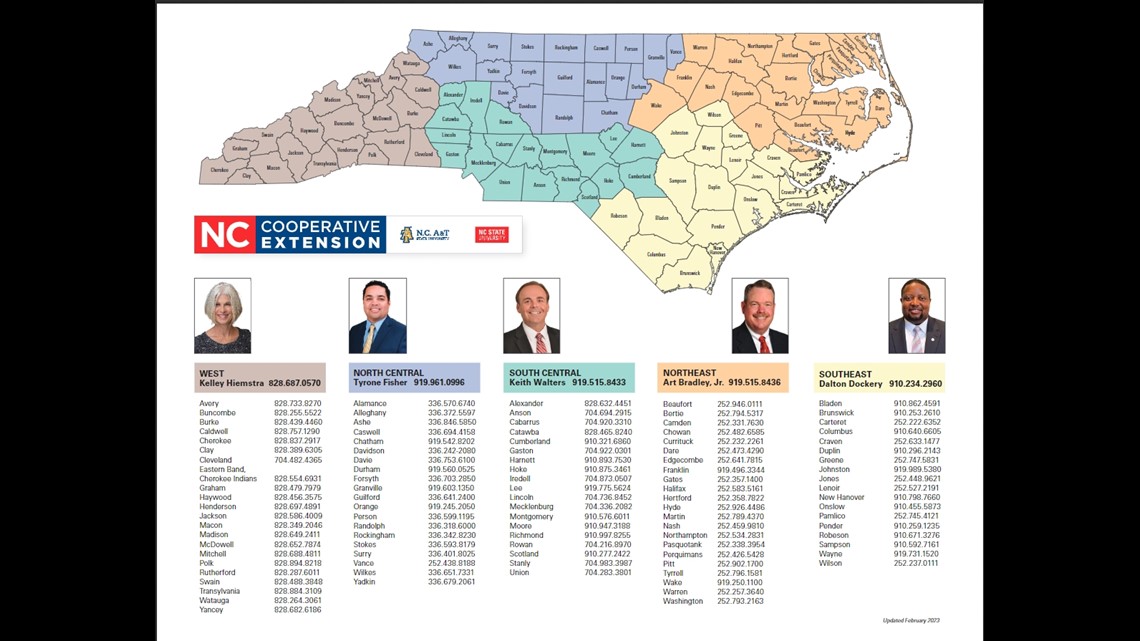 SPOTS ON LEAVES
The NC Cooperative Extension said the first step is accurately identifying the plant. Experts said many insects and diseases are host-specific and it is also important to consider any abiotic factors such as:
Is it possible the plant is drought stressed or had herbicide overspray contact the leaves?
Has anything in the environment changed recently?
Was the plant recently fertilized?
Where are the damaged leaves—all over the plant or only on new growth?
Are there any wounds on the plant?
They recommend asking probing questions and finding out as much history on the plant as you can. Insect damage to plants comes from either chewing, sucking, or boring. Indications that insects with chewing mouthparts are feeding on your plants include missing chunks of leaves or stems, skeletonization of leaves, or leaf mining. Insects with sucking mouthparts remove sap from plant cells, which can cause stippling (spotting), discoloration, or drooping of leaves, or lead to honeydew.
MORE WAYS TO GET WFMY NEWS 2
ADD THE WFMY+ APP TO YOUR STREAMING DEVICE
ROKU: Add the channel from the ROKU store or by searching for WFMY.
Amazon Fire TV: Search for WFMY to find the free app to add to your account. You can also add the app directly to your Fire TV through your Amazon account.