GREENSBORO, N.C. – More than 10,000 people died of Heroin in 2014. Heroin has become an epidemic around the nation and in North Carolina.
There is hope for anyone struggling with drug addiction. Here's a list of resources to guide you or a loved one with getting the help you need.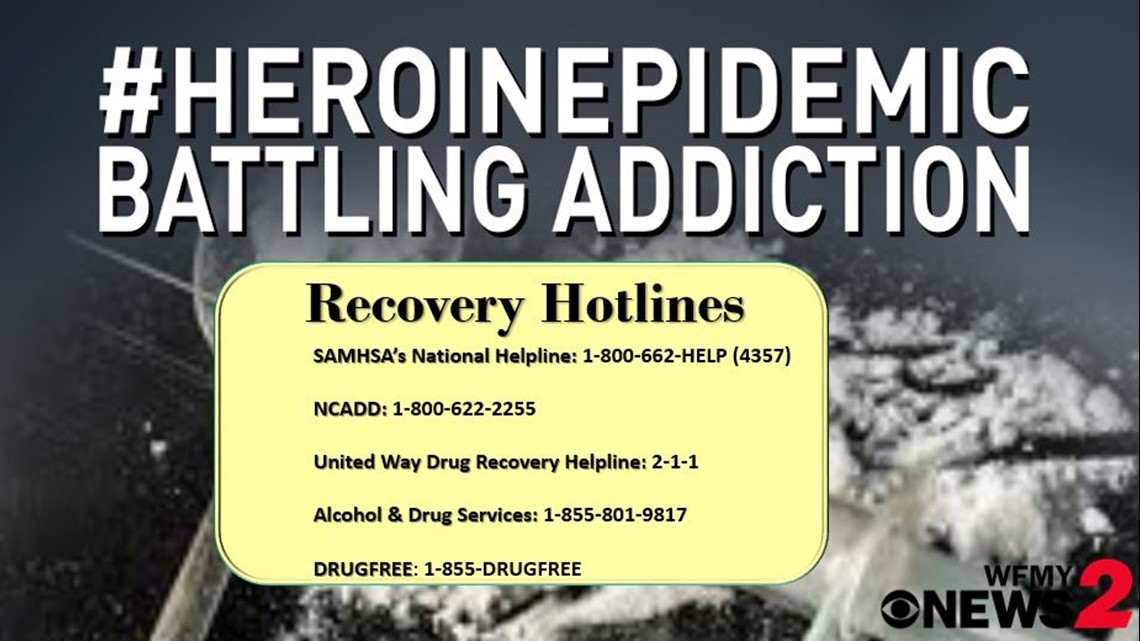 SAMHSA's National Helpline
The SAMHSA's National Helpline is free, confidential, 24/7, available 365 days a year for treatment referral and information services.
Call 1-800-662-HELP (4357) or visit the online treatment locators.
National Council On Alcoholism And Drug Dependence
24 hour hotline 1-800-622-2255

211 Drug Recovery Addiction Hotline
If you or someone you know has symptoms of drug addiction dial 2-1-1 from any cell phone or landline for help. This is a confidential call and you will be connected with an organization that specializes in recovery.
Another number to call 866-401-6342 is a toll free number that is available should your service provider be unable to connect to 2-1-1.
Join the conversation about Heroin and getting help tweet @WFMY using hashtag #HeroinEpidemic #HeroinEpidemic Tweets