The Toyota Effect: How landing a Toyota plant changed an Alabama city and could impact the Triad
Toyota opened in Huntsville, AL in 2001. Since then, city leaders said Toyota has brought jobs and help for community non-profits.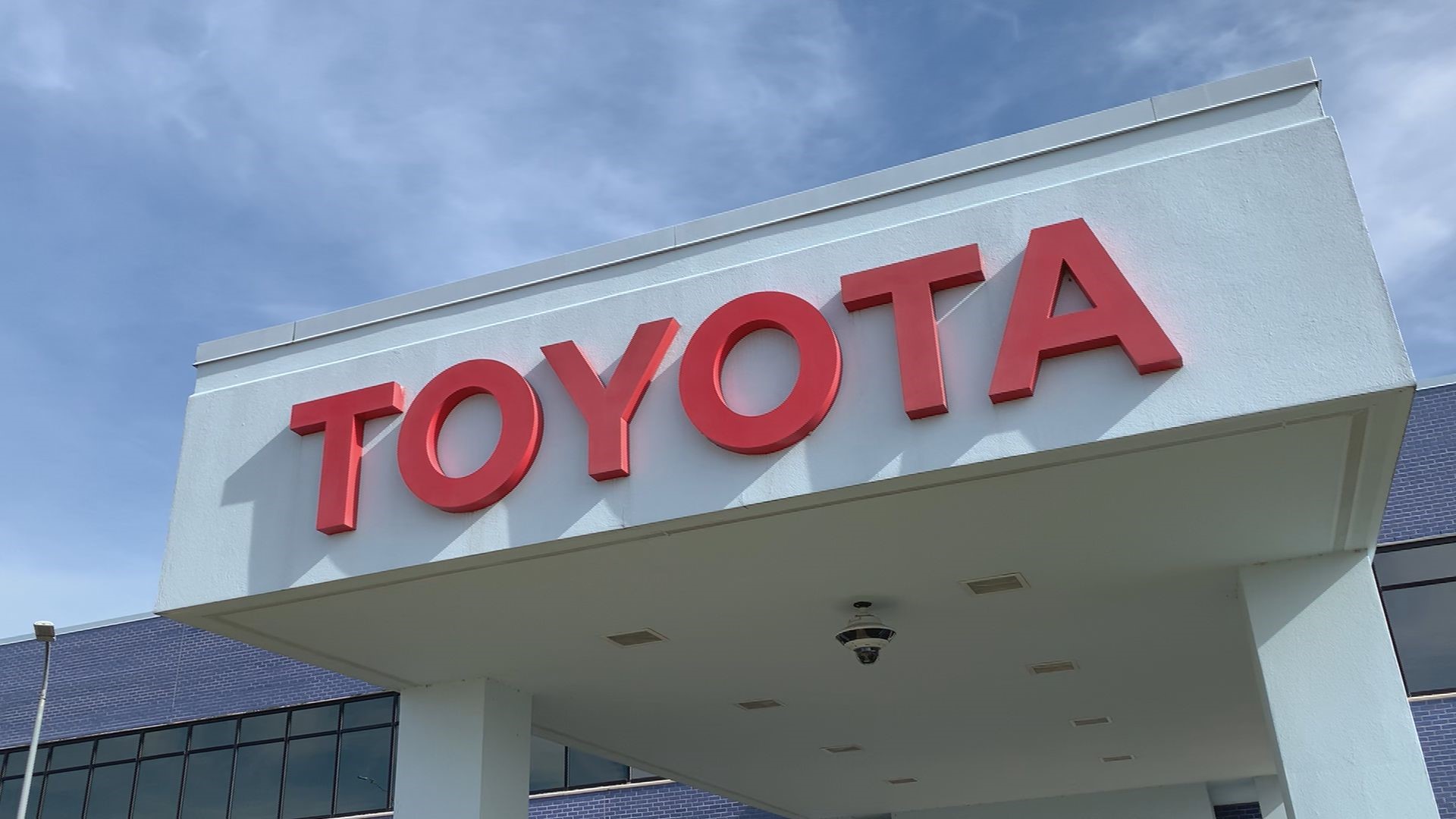 We might not have a crystal ball to know how Toyota will impact the Triad, but the folks down in Alabama have some ideas. They got a Toyota plant in 2001. So 2 Wants to Know drove down there to see what happened to their area.
One thing the Huntsville/Madison County Chamber CEO & President Chip Cherry said is having a Toyota plant puts you on the map for other businesses to consider your area.
"Toyota provides that marquee where, obviously, Toyota vets the community and engages in this exercise of going through a competitive selection process and then selections your community," Cherry said.
That's already happening in the Triad. We're a great place to live, and now even more people across the country are realizing that too. The news has made national headlines from Bloomberg to the New York Times and the Hill. Plus, a trade magazine for people who help companies decide where to open new offices just gave the Triad a huge award: The Greensboro-Randolph Megasite Foundation won a 2021 Deal of the Year Impact Award from Business Facilities.
"There is a lot of competition," said Seth Mendelson, Editorial Director for Business Facilities. "Everybody is vying to be the place for these companies to set up shop. There are only so many companies doing this. The major automobile manufacturers in this case. It's quite an honor."
In short, the trip to Alabama showed 2 Wants To Know the future of Greensboro is looking bright!
ECONOMIC IMPACT
:
Jobs created extend beyond the people working at the plant
During dawn's early light, there's heavy traffic on the way to Huntsville's Toyota Alabama Engine plant. It's over a million square feet, the same size as all the stores at Four Seasons Town Center Mall combined.
Senior Manager of HR LaTonya Mumpfield was the first person hired 20 years ago.
"A head hunter called me one day. When she said, Toyota, I was like, 'Toyota!'" Mumpfield said. "And she said, we've had like 1,200 applicants for this job, and I was thinking, 'Oh my, I'm not going to get it.' But guess what, Toyota called me."
She's one of 1,800 people who work at the plant.
"I tell people if you're looking for a career, this is the best place for you. Because this is not just a job, you can actually have a career here," Mumpfield said. "It's just an awesome place to work! Toyota has done so much for me and my family. And job stability, that is the main thing. During the economic downturn, Toyota still provided for me and my family, and I'll never forget that. This company is committed. And that's what really brings me here every day."
According to the Economic Policy Institute, for every one job created at a manufacturing plant like this, about seven other jobs are created around town. You can see that trickle-down effect at Honest Coffee Roasters in Downtown Huntsville.
"It gave small business entrepreneurs like myself opportunities for growth in our city. It's been wonderful," Owner Christy Wimberly said.
She said downtown used to be sleepy. But since Toyota, Huntsville has grown to be the biggest city in the state.
"It was a huge announcement and it's been an amazing spur to the growth of our community," Wimberly said.
Downtown Huntsville President and CEO Chad Emerson said after Toyota picked Huntsville it attracted even more big names like Facebook.
"We're continuing to see not just the quantity of growth, but the quality of growth," he said. "A lot of excitement, a lot of energy. It brings a lot of tiered manufacturers, so you'll see a lot of other companies grow. You'll see a lot of new people come to town. With that bringing new ideas, new spending. It really created a lot of vibrancy. So manufacturing plants are great for our city and I hope for yours."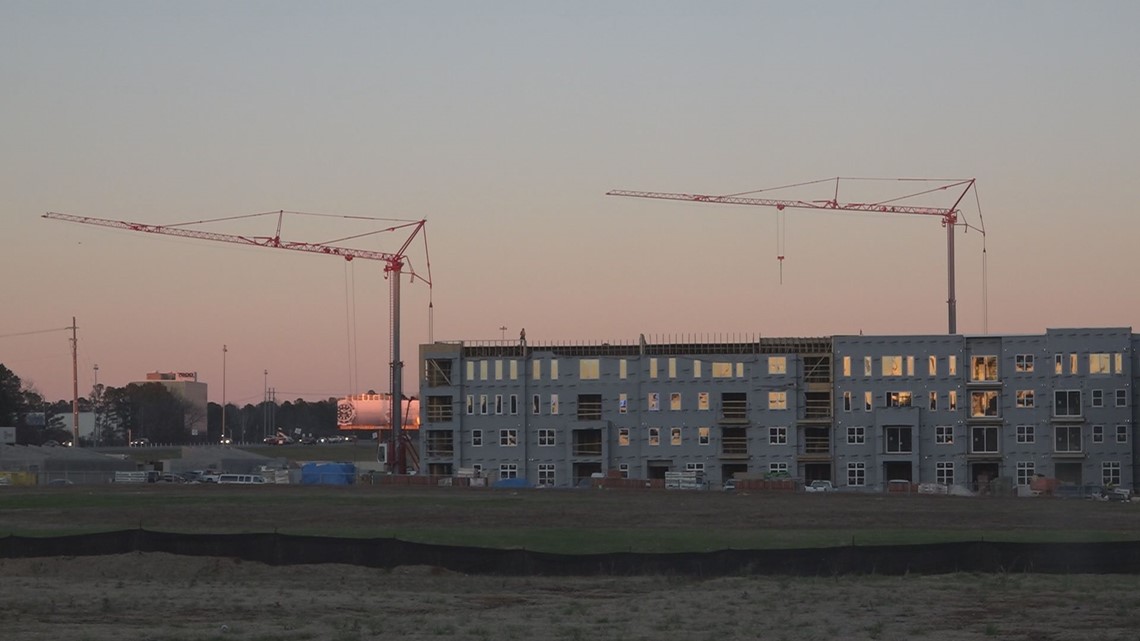 20 years after the first Toyota announcement, there are cranes building all over town. New condos. A new hotel where the clerk said it's almost always full of business travelers. Right next door is a new tiki bar called Fat Sammy's.
"It helps us a lot because there are so many people coming into town," said owner Jeremy Esterly. "It creates a lot of jobs."
Just like the assembly line at Toyota, the economic impact builds one piece at a time until there's a full-blown engine driving the local economy forward.
SECRETS TO GETTING A JOB AT TOYOTA
We also asked the Huntsville Toyota HR manager what are the secrets to landing one of those jobs out at Toyota. She said the company has a preference who already live within a certain area of the plant. They will also train you. But above all else:
"I can tell you if you want to get a job with Toyota, the main thing you have to do is just bring your "A-game." Come in every day knowing that you work for a top-notch company and give your best. And give your all," she said.
More Than Jobs
:
Toyota wants to be "partner in community"
Down in Huntsville Alabama, Toyota has really left its mark on the community. Even paying to have the baseball field built, being named Toyota Field in their honor. The people around there said that's just the beginning. They feel like when Toyota came to town, they hit a grand slam.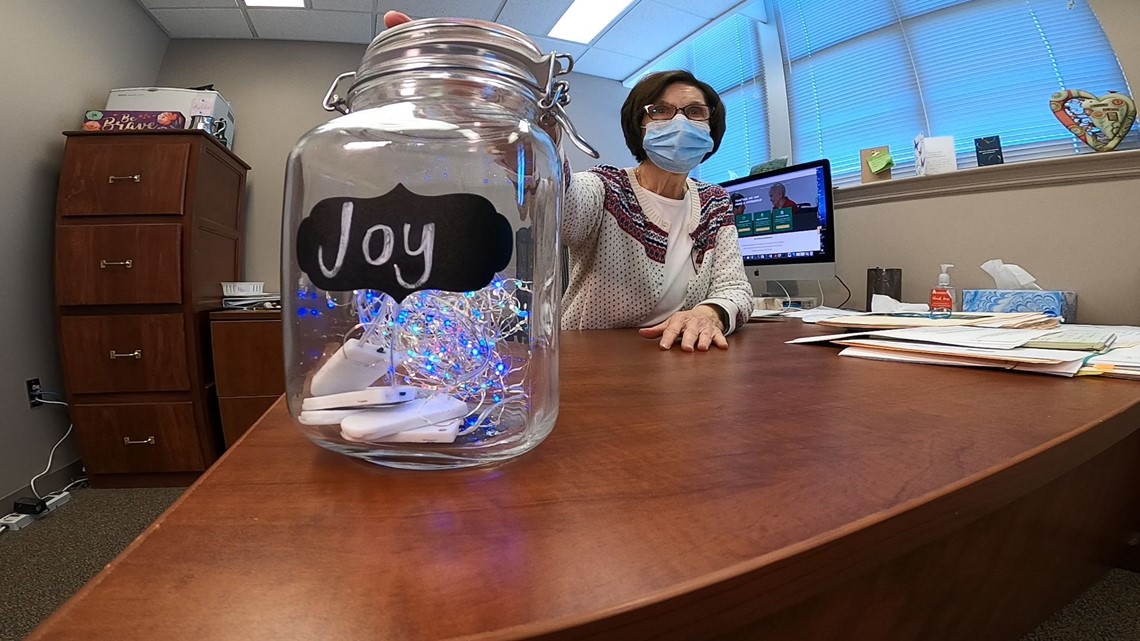 For example, over the holidays, the company gave several local non-profits jars of Christmas lights with a $4,000 check inside. One of the organizations is a partner of the United Way called the Care Assurance System of the Aging and Homebound.
"That $4,000 will build wheelchair ramps, it will provide grab bars and handrails. It will be providing our clients with a better quality of life," said CASA Director Ann Anderson.
It's also been used to help deliver groceries to seniors like Ms. Reola Williams. She hasn't gotten out much lately because of coronavirus.
"I'm just being extremely careful," she said. "I used to ride the cab a lot to get places, but I'm not sure about the cars being clean, who's in it."
Ms. Williams' house is a 15-minute drive from the Toyota plant, and she doesn't know anyone that works there. Yet, she's still benefiting from the company being in Huntsville.
"I can't say nothing but good things about them," she said.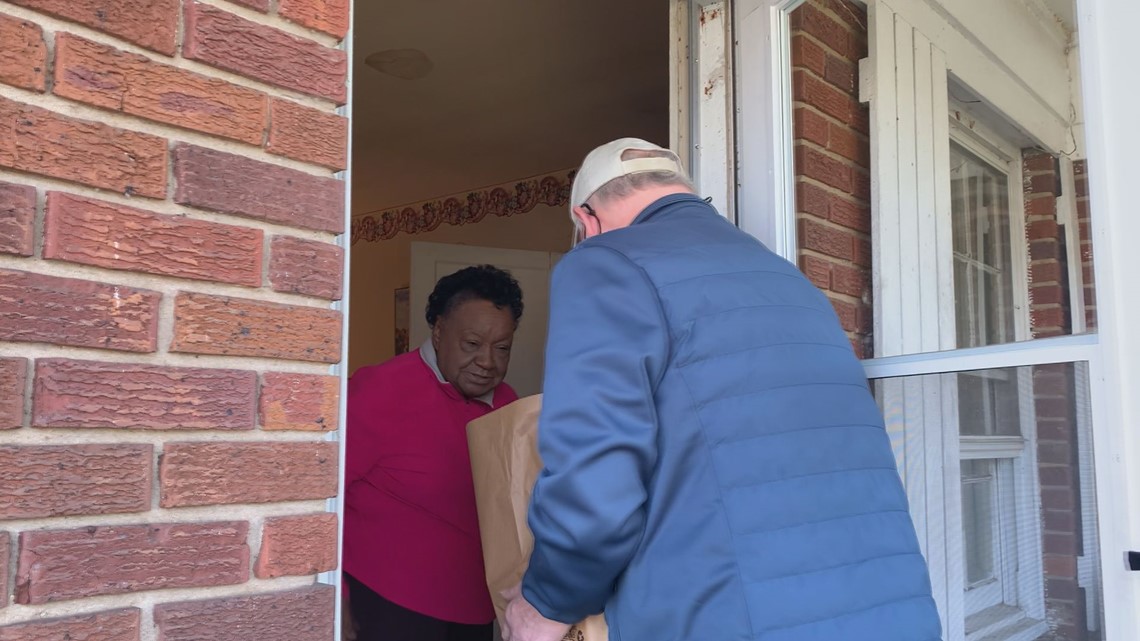 Anderson said that's just the kind of company Toyota is.
"Embrace them. They are going to embrace you if give them the opportunity. Not only with volunteering but financially; they are going to support your fundraisers. They are going to be there whenever there is a need," she said. "You're going to be so pleased when you have them. They want you to know they are part of the community. They aren't just sitting out there at their plant."
The story of Toyota helping the city of Huntsville doesn't stop there. They've also donated to local libraries.
"Toyota Motor Manufacturing has just been a spectacular community partner here in Huntsville," said Christina Tabereaux, Director of Development for Huntsville-Madison County Public Library. "We're so excited for your community that you are going to benefit from Toyota moving into your neighborhood. They have just been a terrific neighbor to us."
Toyota gave money to buy new children's books and $50,000 to build a new workforce development lab to help people in the area find jobs. In fact, pretty much anytime there's one of those walls with a bunch of donors' names on it in Huntsville, you'll find Toyota.
The company said it's given $12 million to local non-profits since 2003. That's in addition to sponsoring big community events like the Paralympics cycling competition. They are not just writing checks. Toyota employees are also front and center on the board of 20 different local non-profits. Senior manager of HR Latonya Mumpfield explains why.
"This is the core of what Toyota does," Mumpfield said. "Whenever someone gets a job here, it's not just a job, it's a career. So, we spend a lot of time here. We're one family. So, in doing that, we're giving back to the community. The places where we live and work."
The plant also switched up the production line to make masks for local hospitals at the beginning of the pandemic when PPE was in short supply.
"Toyota is that kind of company that they really do walk the walk. Respect for people," Mumpfield said. "Toyota is very big on respect for people."
FUTURE GROWTH
:
How the Triad can sway Toyota to expand plant
Toyota hopes their Triad battery plant will be up and running by 2025, creating at least 1,750 jobs. 2 Wants To Know found that the success story for our local economy doesn't have to stop there. Toyota built an engine factory in Huntsville Alabama in 2001. Since then, the company has expanded that plant five times. Huntsville even just landed a second Toyota-Mazda plant. So, how did the community sway them to keep expanding?
At the Huntsville Alabama Chamber of Commerce, to show a sign of respect for Toyota, they've learned a lot about Japanese business customs.
"One of the things that's important to remember is your business card is an extension of you. And therefore, the person treats it as an extension of them. One thing is it doesn't belong in your pants pocket," Chamber President & CEO Chip Cherry said. "If you pull it out of your hip pocket and you sit on it and if you place their card in your hip pocket and sit on it then that is a reflection of how you respect them and how they should respect you. So, that is why you'll see them have them in business card holders."
Cherry also has a Japanese version of his card that he's used on several trips over to the corporate office.
"If you go to Japan for a business meeting, you may be there for a number of days visiting cultural sites to understand their businesses and nuances," he said. "Just like we want them to understand the nuances of the sweet tea line. So, if you order tea it's going to be sweet tea unless you go north then it's going to be unsweet tea. Little itty-bitty quirky things like that."
Those trips helped leaders in Huntsville make the city more attractive to Toyota's corporate team. They worked with the University of Alabama to develop a Saturday school for Japanese children.
"Japanese have to maintain their skill set. Kids in Asia go to school six days a week. This whole five days a week thing is foreign to them. It's much more rigorous than what our kids go through," Cherry said.
They hired translators who helped walk new employees through the process of getting a driver's license.
"Housing is an example," Cherry said. "If you come over here from Japan to get a housing unit, you don't have a credit history. So how do you do that? How do you get utilities? So, we've had conversations with units so they could waive that so, they could go ahead get a house, get an apartment, get utilities. Working with apartment complex owners where they could set aside a block of apartments, where they would waive some of the deposits, where that could be guaranteed by the company. Those are nuisances that are lost on people because they are going to 'go, go, go, go,' kinda thing. And I think that's why some communities are successful in cultivating relationships long term and other people are not."
Cherry thinks the Triad is on the right track. In 2018, our area lost the Toyota-Mazda plant to Huntsville. Only to land the Toyota battery plant three years later.
"I think you can be very proud that your team didn't give up," Cherry said. "They sat down and said, 'What did we learn from this? How do we position ourselves for success in the long term?' And it's fairly obvious they took their time to cultivate that relationship looking for the next project."
One more sign of promise. Inside Toyota's inside their Huntsville boardroom is a picture reading: "Grow to achieve the dream." That's the kind of growth we hope keeps happening in the Triad for decades to come.