BURLINGTON, N.C. -- A 7-foot-long pet Boa Constrictor Imperator is missing from her enclosure at her home in Burlington.
Animal Services and the Burlington Police Department are warning people in the area.
PHOTOS | 7-Foot-Long Pet Boa Constrictor Missing From Burlington Home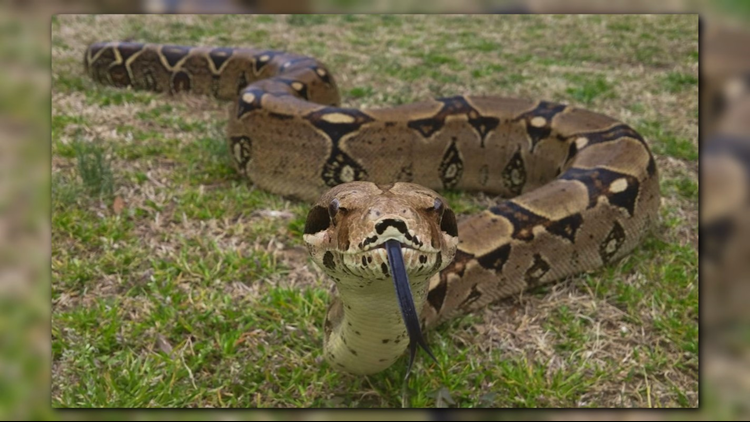 The pet snake named, "Abaddon" is 7-foot-long and weighs 28 lbs. She went missing from her home in the Willow Oak Drive area in Burlington. She is non-venomous (not poisonous). The owner said she mistakenly left the enclosure unlocked. Animal Services said it's likely she's near her home.
Animal Services ask that if you see the snake to contact them immediately and not try to capture or harm it.
Wolf Massey, said on her Facebook page, "She is my pet, and I love and care about her just as much as one may love and care about a dog or cat, albeit more. She means so immensely much to me. She, to make this short, escaped her enclosure which was left unlocked mistakenly and is now suspected to be outside. I have searched everywhere and everything that I could."
Massey also said the snake is very docile but could be defensive due to being confused.
Animal Services said you should take caution by keeping pets on a leash or under supervision when outside.
If you see the snake call Animal Control.
Contact Information: Animal Control after hours at 336-229-3500 or during business hours at 336-578-1386.