FORSYTH COUNTY, N.C. -- 7-year-old Jackson York has a motto.
"That's my rule," he says. "Always be prepared."
It's a motto that will hopefully carry him to his dream job one day: SWAT Team member. He's loved law enforcement for as long as he can remember.
"He loves to take and handcuff us and his stuffed animals and he's always arresting someone at home," says Emily York, Jackson's mother.
PHOTOS | 7-Year-Old Triad Boy Becomes SWAT Team 'Commander'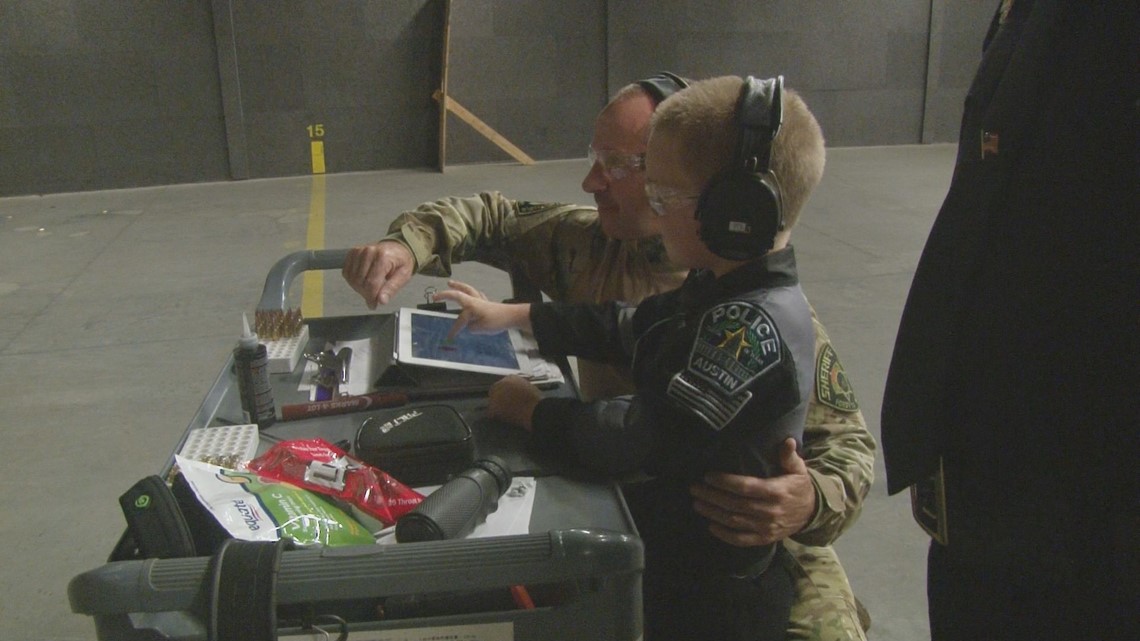 PHOTOS | 7-Year-Old Triad Boy Becomes SWAT Team 'Commander'
He even has his own SWAT uniform, equipped with his toy handcuffs and squirt gun. His parents bought it four years ago and Jackson can still squeeze in it.
"The best $29.99 I ever spent," laughs Shannon York, Jackson's dad.
Wednesday night, Jackson earned another patch for his uniform. The Forsyth County SWAT Team made him "team commander," meaning he could run the SWAT Team through their training drills. He didn't hesitate to take charge.
"I'd like to have him," says Sgt. Jeff Decker. :Id about take him now."
"I think he'd be excellent," adds Cpl. PJ Stringer.
But the bond between this little boy and this elite group of law enforcement started long before he became an honorary commander.
Jackson's parents say he was born with a lot of medical complications. He's had 11 surgeries so far, and there's potential he'll have more. About 3 years ago, his family was preparing for another surgery at Brenner's Children's Hospital. One of their friends went to church with a Forsyth County Deputy. She had an idea.
"I was contacted by a lady I went to church with and asked me to stop by and see Jackson," says Cpl. Stringer.
But the Sheriff's Office decided they could do one better. They planned to give Jackson a non-emergency escort to Brenner's before the surgery. As the family started the trip from their home in Yadkin County, they were met by Cpl. Stringer and Sgt. Decker. Jackson still remembers it like it was yesterday.
"They had the lights flashing," he says.
Ever since, the family has kept in touch. Jackson continues to be inspired by these officers and now he has some new friends to learn from, too.
While the honorary commander, Jackson was able to lead the SWAT team in pushups, burpees, even some shooting training.
"I think it will really make a difference in his life and how he turns out in his future," says his mom. "The joy of Jackson watching them. Taking their time. Answering his questions."
"It's nice to see law enforcement in such a positive light," adds his father, Shannon. "There's a lot of negative feedback toward law enforcement and that's not always the case. They're for us and we appreciate it."