GREENSBORO, N.C. — NCDOT says all lanes of I-73 South/I-74 East have reopened near exit 49 (NC-27) in Montgomery County - a day after a deadly crash involving a tractor-trailer shut down the highway.
The crash happened near Biscoe, North Carolina around 6 a.m. Tuesday. Highway Patrol said one person died and three others were seriously injured. The people who were injured were taken to the hospital. Their conditions are not known as of Wednesday morning.
Troopers are still investigating to find out what exactly happened.
Check back here for updates.
Deadly tractor-trailer crash on I-73/I-74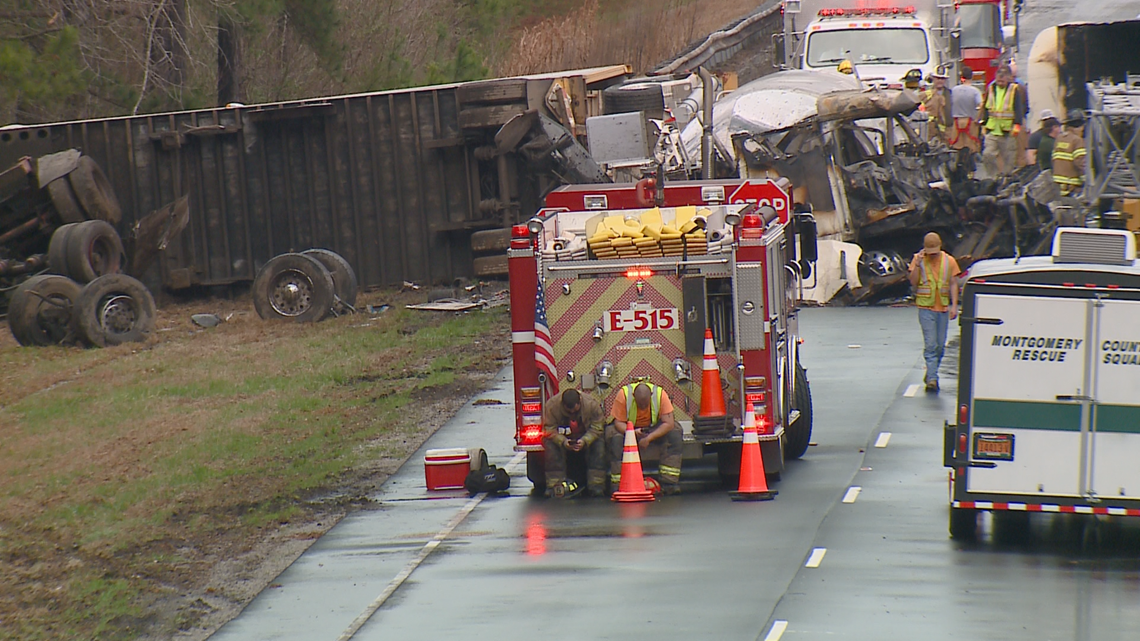 RELATED: Driver with powerful ties calls state rep instead of 911 after 'hit and run' crash
RELATED: Lexington man killed in I-85 crash after police say he lost control of his car
RELATED: Truck crashes into Little Caesars in Greensboro
Stay connected to local, national and breaking news: Download the new WFMY News 2 app.
►Text the word APP to 336-379-5775
►For the latest weather conditions and forecast text the word WEATHER to 336-379-5775
►For traffic alerts text the word TRAFFIC to 336-379-5775