Editor's Note: An earlier headline on the attached video included the wrong first name of the suspect. Bobby Harvey was arrested on Saturday, October 5th for Felony Assault on a Law Enforcement Officer, as well as Resist, Delay and Obstruct charges. We regret the error.
Following criticism from the family of Bobby Harvey and others, Burlington police have released the bodycam footage of the arrest of Bobby Harvey.
Witnesses released video of the arrest causing concerns that the officers used excessive force. Harvey's sister said at a press conference that Harvey wasn't doing anything wrong and was hogtied "like an animal."
According to a Burlington Police news release, Police Chief Jeffrey Smythe petitioned the Alamance County Superior Court to release the video. Smythe argues that Harvey bit one officer and tased another before finally being subdued.
Harvey and all three officers involved all had several injuries by the end of the incident.
Bobby Harvey's family released video of the initial arrest that they took. They also spoke during their own news conference and asked for Harvey's release and for charges to be dropped.
Bobby Harvey Injured After Controversial Arrest, Police Release Their Own Photos Too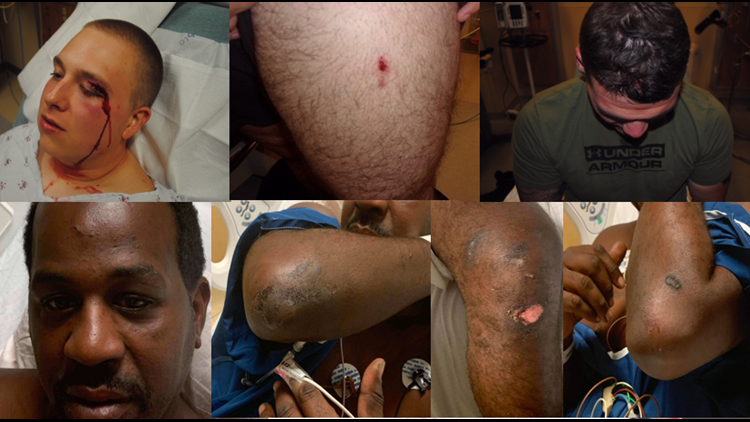 The new WFMY News 2 phone and tablet app boasts a modernized look and feel—download now.