BURLINGTON, N.C. — Three Burlington police dogs will soon be a even safer while on the job.
Last week, K9s Cairo, Koda, and Gunner were all fitted for custom-made ballistic vests designed to protect them in violent or disaster situations.
Representatives from the organization Spike's K9 fund came to Burlington to get the dogs' measurements.
Burlington Police Dogs Get Ballistic Vests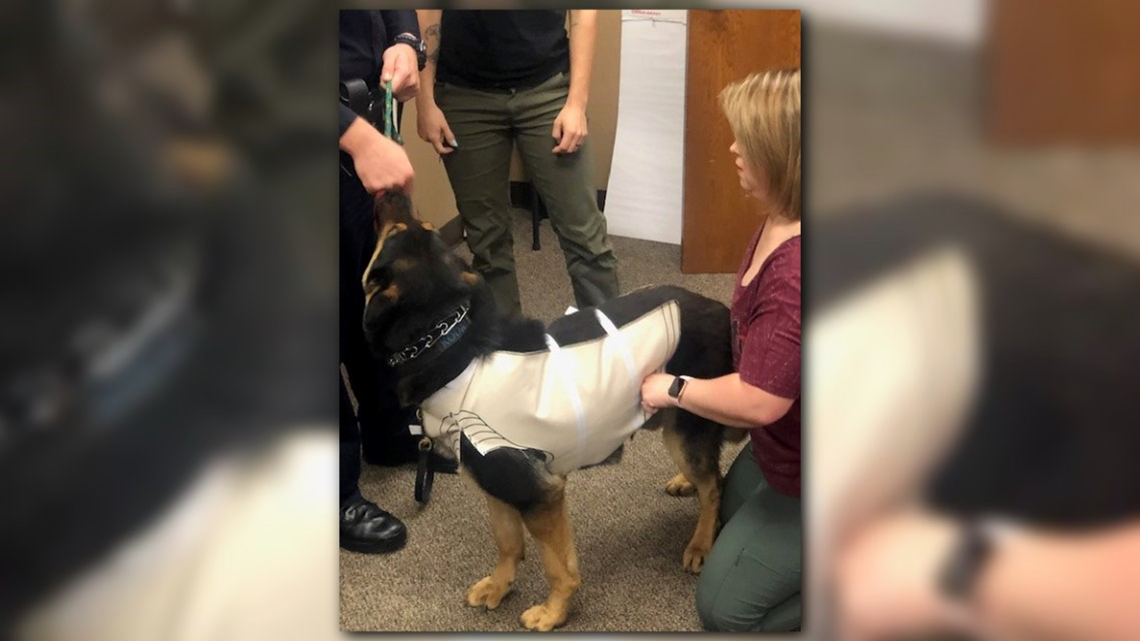 The four-legged officers will get their vests delivered in about 3-5 weeks.
Spikes K9 Fund was founded by a retired Special Warfare Operator whose mission is to provide protective gear and medical care to working K9s in law enforcement and the military.
Therapy dogs for Parkland school shooting survivors get yearbook page
Pit Bulls Are Good Dogs: One Man's Mission to End the Stigma Against the Breed