GREENSBORO, N.C. (WFMY) -- Duke Energy expects to fully restore power by Tuesday night as thousands remain without power in the Triad.
Here's what the Duke Energy outage map is reporting as of Tuesday at 11:45 a.m.
How to navigate safely at an intersection with no power, which should be treated as a four-way stop.
Duke Energy: 1-800-POWERON, 1-800-769-3766 Customers may also report an outage or view current outages online.
Duke Energy Progress: 1-800-419-6356
NC Electrical Cooperatives: 1-888-411-7870
Energy United: 1-800-386-4833
Randolph Electric: 1-877-736-2633
Piedmont Electric: 1-800-449-2667
Surry-Yadkin Electric: 336-356-8241
City of Lexington Electric: 336-248-2337
City of High Point Electric: 336-883-3111
"We've been without power since 2 o'clock, yesterday," said Craig Galvrieth, who lives off Friendly Avenue.
He was trying to restore his driveway to how it looked a few days ago, before Michael. However, one thing he can't restore is his power.
"Normally this area right here, the longest it's been off is probably three hours," said Galvrieth.
Now it's been more than 24 hours.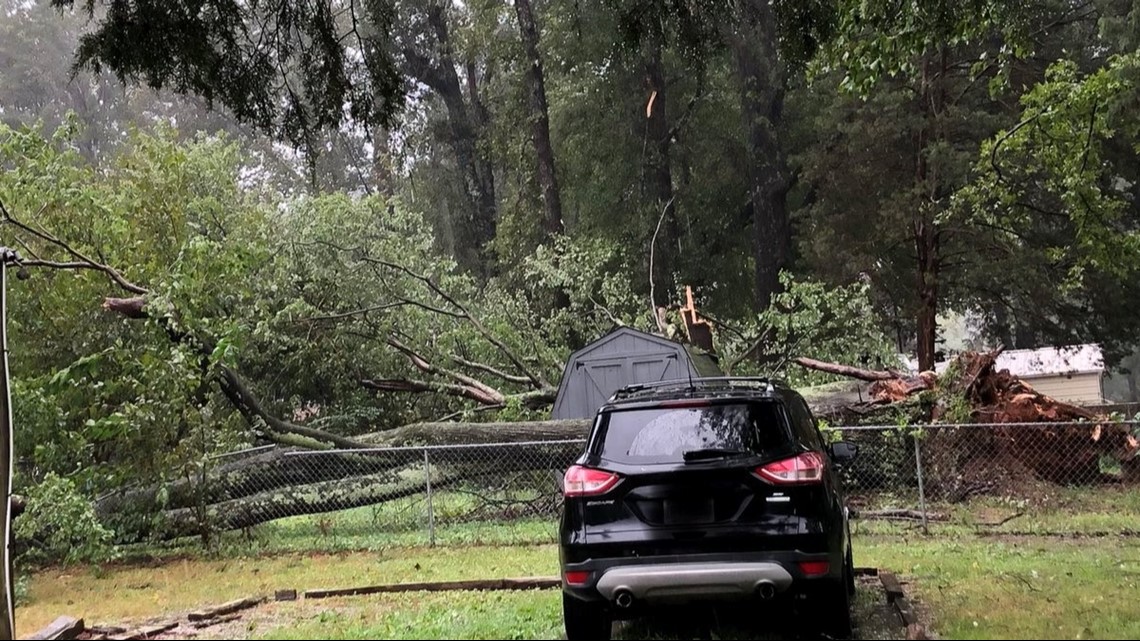 For him, it's not life or death, but he made sure to mention he was watching one of his favorite Western's when the power went out.
"It's almost like crack. I never been into drugs, but I'm telling you, I've got to have that TV! So I've been shaking ever since," Galvrieth joked.
But Galvrieth like thousands of others around the Triad are literally, and figuratively in the dark.
"It's never happened before, I'm just wondering how long it will be," wondered Galvrieth.
Duke Energy says customers can go to their website to get updates on power outages.