Sunday will be the 7th all-time meeting between the Panthers & Raiders. The series is currently tied 3-3 with Carolina holding 2-1 advantage over the Raiders in Charlotte.
The Panthers' young roster is in the early stages of owner David Tepper's rebuilding project. The mystery shrouding the team makes for an intriguing Week 1 matchup with the Las Vegas Raiders.
Overall, Carolina is 10-15 all-time in season openers, including a 4-8 record opening at home in franchise history.
Matt Rhule will be making his NFL Head Coaching debut Sunday and Teddy Bridgewater will be making his Carolina Panthers debut.
Let's get ready for some FOOTBALL!
SUNDAY, SEPTEMBER 13
4:06 p.m. RAIDERS WIN. 😐 Here is your final from Bank of America Stadium in Charlotte: Raiders 34 Panthers 30.
3:45 p.m. Raiders in the endzone for another touchdown. Your score now 34-30 Raiders.
PHOTOS: Carolina Panthers faceoff against Las Vegas Raiders in season opener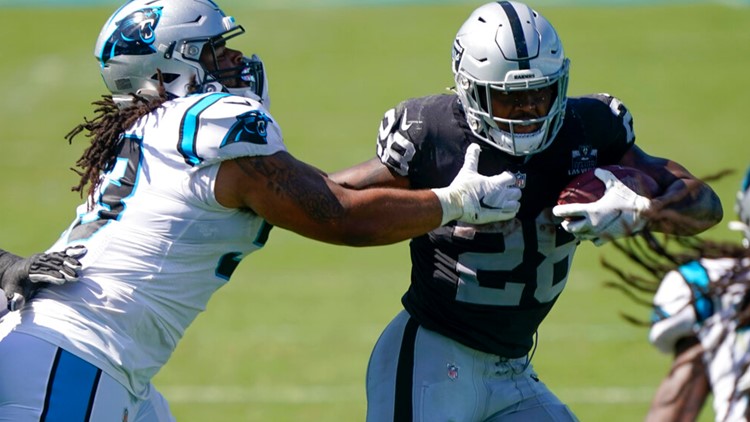 3:39 p.m. Panthers now on top 30-27!
3:35 p.m. TOUCHDOWN PANTHERS!!! 75-yard TD Reception
3:30 p.m. Kim Seagraves shares this adorable photo of her granddaughter Emmy in her Panthers gear in support of the Carolina Panthers!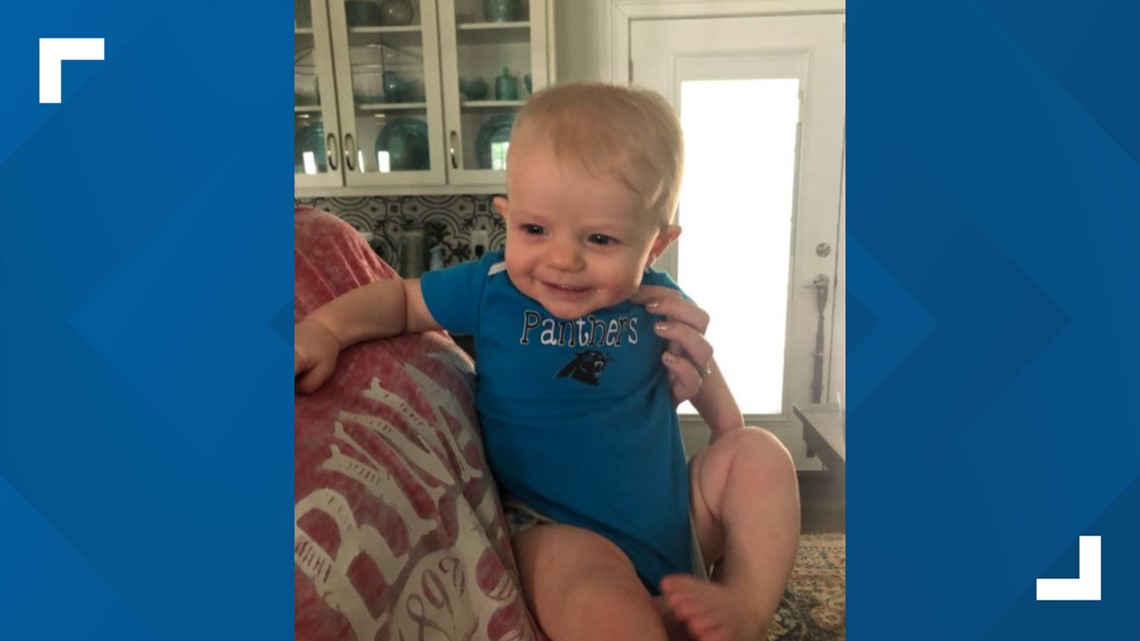 3:23 p.m. Current score Raiders 27 Carolina 22
3:24 p.m. TOUCHDOWN PANTHERS!
3:19 p.m. Starting the 4th Raiders up 27-15
2:48 p.m. The Raiders field goal attempt is good! Your score 20-15.
2:45 p.m. WFMY's Luke Lyddon has a question for the Panthers?
2:26 p.m. Your score at the half, Raiders up 17-15.
2:09 p.m. Touchdown Raiders. Las Vegas now leads 17-12.
2:00 p.m. Carolina is back on top following a field goal. The score is now 12-10.
1:48 p.m. The Raiders are back on the board now leading 10-9.
1:30 p.m. Extra point missed! Carolina still with the lead 9-7
1:29 p.m. TOUCHDOWN PANTHERS!!!!!!!!!
1:27 p.m. Panthers moving the ball nicely on this drive!
1:18 p.m. Raiders on the board, 8 plays 75-yards on the touchdown drive. Score now 7-3.
1:10 p.m. Panthers on the board and currently leading 3-0!
1:08 p.m. Teddy completes 3rd down conversion!
1:06 p.m. Teddy Bridgewater's first pass as a Panther is completed!
1:03 p.m. Panthers defense looking good! Force a 3 and out.
12:58 p.m- And so it begins!
12:41 p.m. WFMY's Luke Lyddon goes live ahead of today's big game!
12:10 p.m. - Less than an hour away from game time!