GREENSBORO, NC -- The flooding rain that just won't quit isn't done with us just yet.
PHOTOS | Day 2 Strong Storms Cause Damage, Flooding In Triad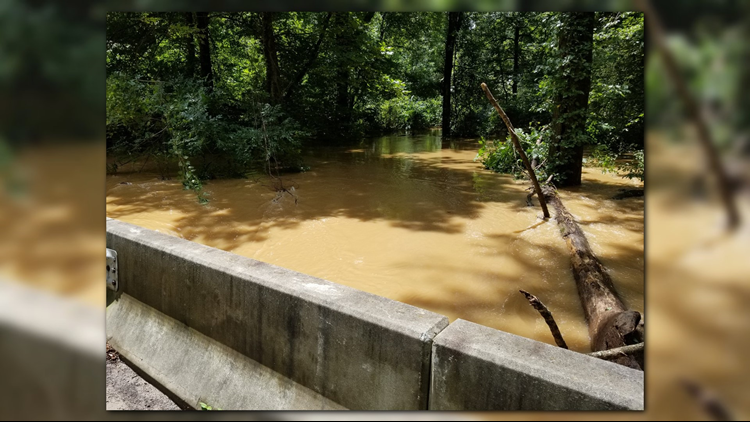 More torrential rain is possible through Friday before drier air finally arrives this weekend. Flooding is dangerous, please be safe out there.
Over six inches of rain has fallen in much of the Piedmont since Sunday, resulting in widespread flooding across multiple counties.
This high water hardly has a chance to recede before more heavy rain moves in. Occasional torrential rain will continue in the Piedmont overnight Thursday into the day on Friday, surely creating more flooding problems.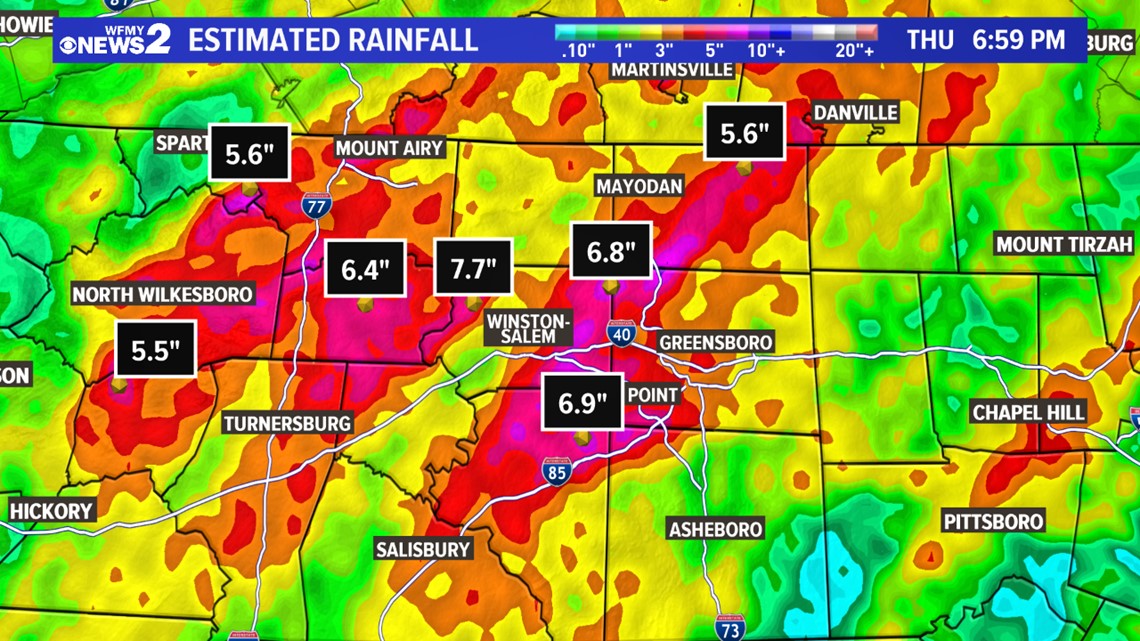 Why is it flooding so much? Tropical moisture is getting funneled up the East Coast due to high pressure offshore and a stalled front to our west.
High pressure direct it toward us, and the front prevents it from moving too far inland. The result is heavy rain that continues to move over the same area over and over again.
The inland front will begin to fizzle out late on Friday, and go away for the weekend. High pressure will strengthen, making for drier weather that will finally allow us to catch our break on Saturday and Sunday. Very low chances for rain either day.